Burberry BURNED $36 Million Worth of Unsold Luxury Products in The Past Year Alone
The British outfitter doesn't want its clothes to end up on discount racks and devalue the brand.
(Photo: Mario Testino/Burberry/Getty Images)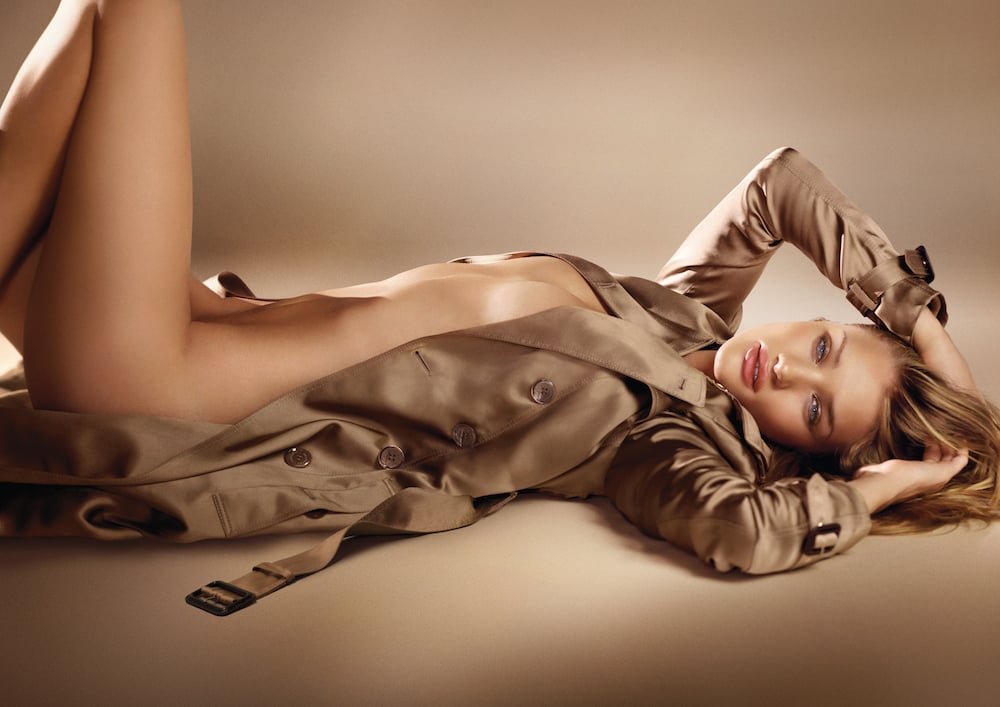 Burberry burned over $36 million of unsold products in the last year, according to a report from The London Times.
The top-shelf British fashion brand, known for its distinctive checkered pattern and coveted trench coats and scarves, has incinerated over $118 million of its own merchandise over the past five years.
Word is that this is common practice in the fashion business. Luxury labels burn millions in unsold merchandise so that they do not wind up on discount racks or on the backs of poor people. (gasp!)
"The reason they are doing this is so that the market is not flooded with discounts. They don't want Burberry products to get into the hands of anyone who can sell them at a discount and devalue the brand," Maria Malone, a fashion business professor at at Manchester Metropolitan University told the BBC, which has further details:
Burberry is not the only company having to deal with a surplus of luxury stock.
Richemont, which owns the Cartier and Montblanc brands, has had to buy back €480m (£430m) worth of watches over the last two years.
Analysts say some parts of those watches would be recycled – but much would be thrown away.
Environmental campaigners are angry about the waste.
"Despite their high prices, Burberry shows no respect for their own products and the hard work and natural resources that are used to made them," said Lu Yen Roloff of Greenpeace.

"The growing amount of overstock points to overproduction, and instead of slowing down their production, they incinerate perfectly good clothes and products.
"It's a dirty secret of the fashion industry. Burberry is just the tip of the iceberg," she said.
Burberry's $36 million dump is 50 percent greater than it was two years ago and six times worse than it was in 2013. People are either buying less Burberry or Burberry is over-producing. 
Maybe they could just give all those excess clothes to me?