Calvin Klein's New Ad Campaign Features Bella Hadid, Margot Robbie, Kate Moss And More
There's a reason why CK's underwear ads always get so much attention.
Calvin Klein wrangled major star wattage for its Fall/Winter 2016 advertising blitz, gathering supermodels Kate Moss, Bella Hadid, and Anna Ewers together with rising actresses Margot Robbie and Zoë Kravitz for a super-sexy slam dunk of an ad campaign.
The campaign continues the fabled fashion house's fill-in-the-bl"I ___ in #mycalvins" tag, which allows the varied personalities on bold, provocative display to really shine.
For instance, Kate Moss lent her icon status to the brand, simply saying, "I Kate in #mycalvins." 
Bella Hadid brought her white-hot social media appeal to Calvin Klein lingerie and denim.
Aussie actress Margot Robbie, of The Legend of Tarzan and the upcoming Suicide Squad, got a little bit beachy in her shots.
Germany beauty Anna Ewers takes what she wants (Calvin Klein lingerie and swimwear, it seems).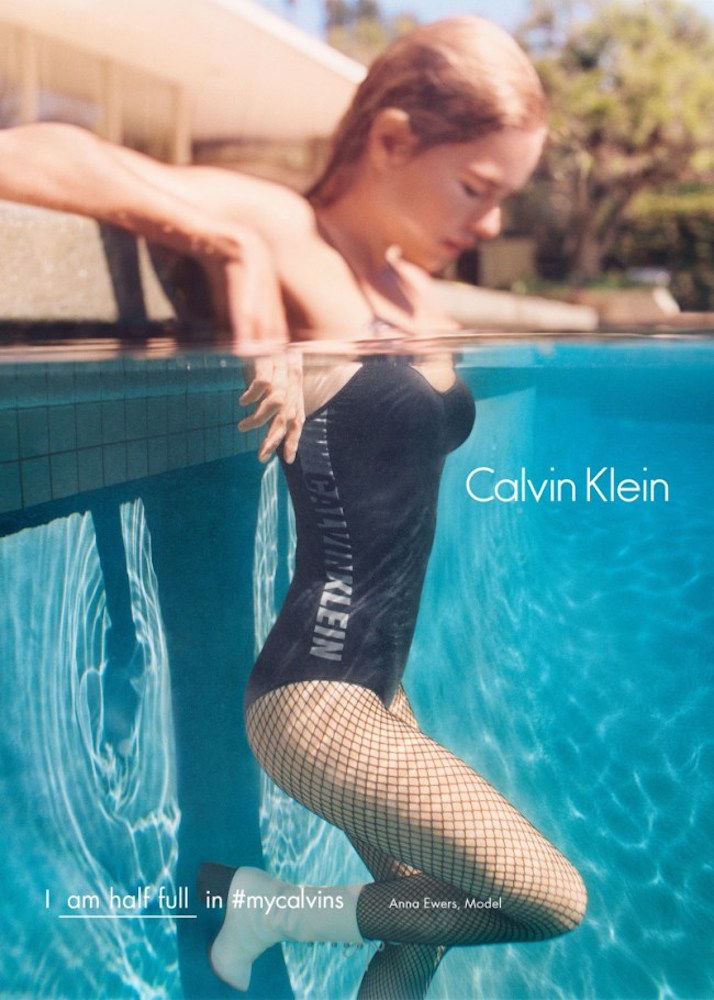 It girl, actress, and musician Zoë Kravitz does what she wants in hers.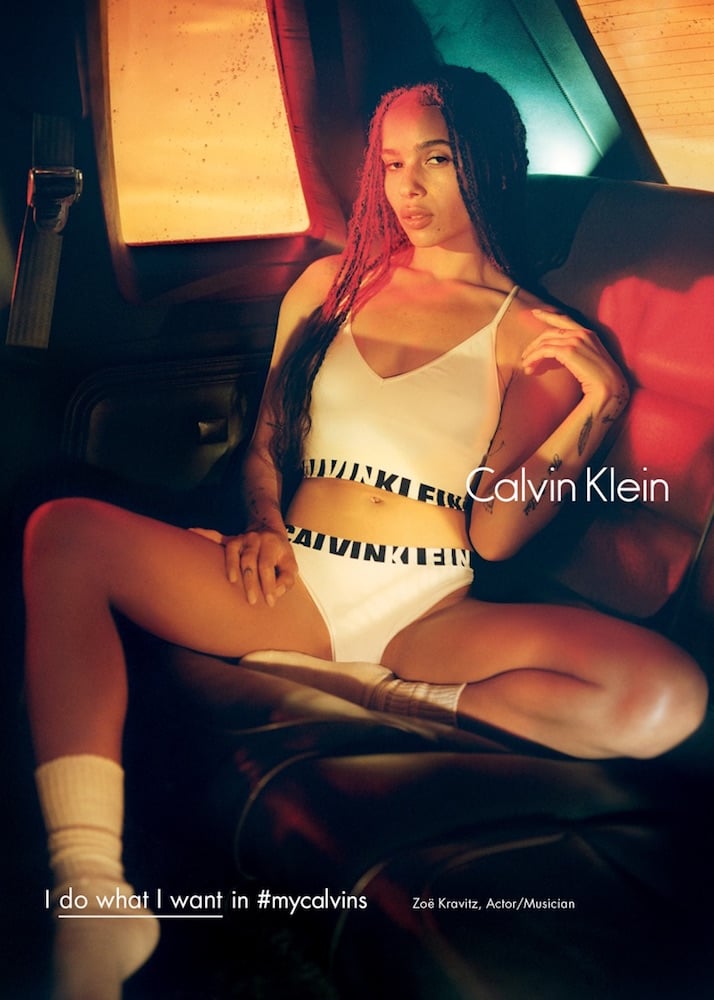 If you didn't get your fill of Calvin Klein's sensual and iconic imagery, the brand brought together its myriad new faces for a flashy short film by photographer and filmmaker Tyrone Lebon. Watch it here, and thank us later.