Camp Sarika by Amangiri Is The Ultimate Luxury Desert Retreat
Stay in one of the jaw-dropping Utah getaway's 10 canvas-roofed pavilions, and chill out in your own private pool.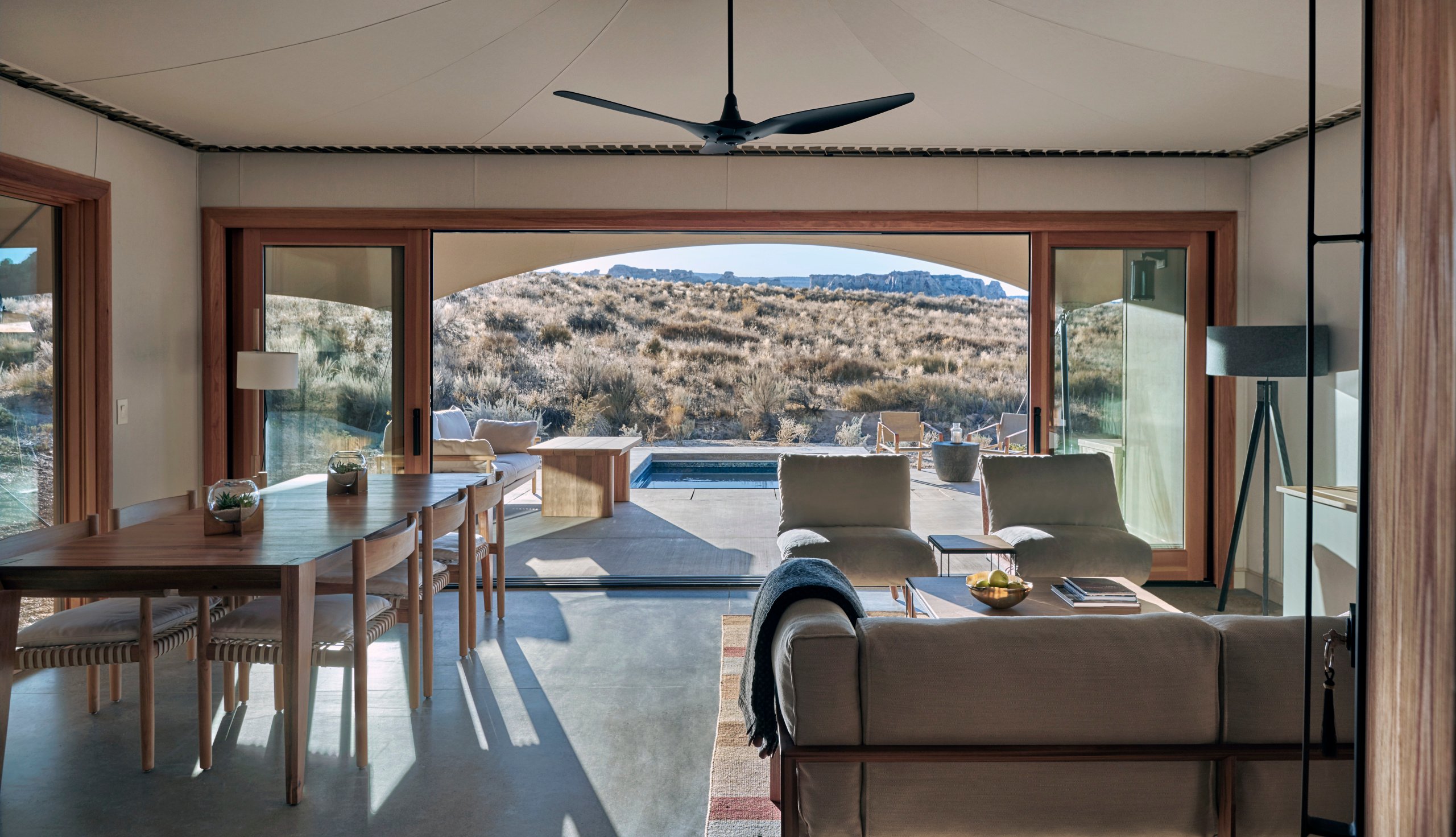 Amangiri is a luxury 5-star desert retreat located in Canyon Point, Utah. For 10 years it's been a noted destination for the gorgeous desert landscape on all sides, including mysterious canyons and brightly-colored rock formations. 
To celebrate its first decade, Amangiri is set to open Camp Sarika by Amangiri–an upscale hotel experience unlike any other.
Located in the middle of the desert a five-minute drive from the main resort itself, Camp Sarika consists of 10 tented pavilions, each with its own private pool. The encampment sits squarely in the middle of "raw wilderness in the heart of the desert," according to a news release, but it's still a true Amangiri experience. 
Along with the 10 canvas-topped tents, Camp Sarika has a main pavilion and restaurant, spa suites, a larger main pool, and a Jacuzzi. Additionally, it still provides total access to the rest of the resort. It's a fascinating arrangement that permits blissful desert solitude and total convenience at the same time. 
The pavilions have one to two bedrooms and clear views of mesas to the west so you can see the sunset. Once the sun is down, guests will be able to enjoy their own living and dining areas, bar, and a private terrace complete with a fire pit–and that private pool? It's also heated, so you need not worry about chilly desert nights. 
As great as this looks with winter looming in the northern hemisphere, guests will, unfortunately, have to wait till Camp Sarika officially opens in April 2020. 
For more information, perhaps even the opportunity to reserve a night, check out the Camp Sarika web page here.