Why Cartier's Mythic 'Cheich' Watch Is A Unicorn Timepiece
The super-rare dress watch is one of only four in existence and honors a staggering motorsports achievement.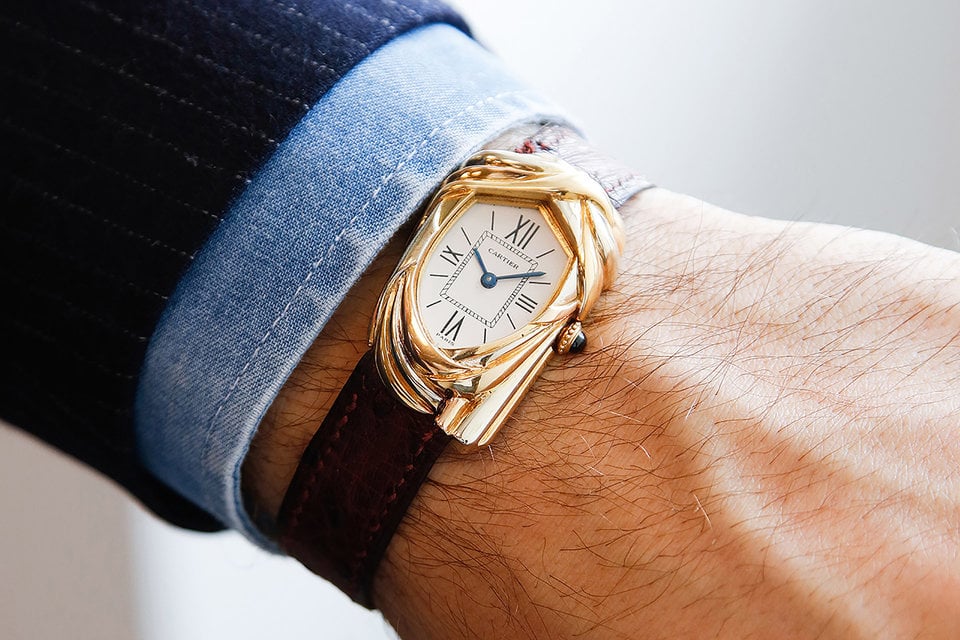 There are certain watches that are plenty rare in their own right, and then there are watches that defy convention entirely, existing on a level not seen in decades — like the Cartier Cheich Watch, one of only four in existence on the planet.
It's a timepiece with a kickstarting, barn-burner of a history, gifted to Belgian motorcyclist Gaston Rahier after he pulled off the improbable in the early 1980s: Winning the 6,000-mile-plus race from Paris to Dakar not once, but twice — in a row, no less.
Known as the Cartier Challenge (and discontinued in 1986), the feat marks the only time a watch was presented as its trophy, and you might say the Cartier Cheich Watch is as grand a prize as one could hope to win.
So named for the "cheich" fabric cloth wrap designed to protect the wearer from harsh wind and sand, the timepiece retains Cartier's classic, utterly timeless and instantly iconic look, but incorporates that truly functional history and a visually appealing design (to say the least).
The good news for lovers of insanely covetable watches — not to mention the kind of timepiece that doubles as a striking historical artifact?
It can be yours, if only you keep an eye out for the Fine Watches auction at the one and only Sotheby's this September.
The watch — which Sotheby's notes is in "pristine condition" — is expected to fetch a rather legendary price tag in its own right: It could go for as much as $400,000 (and that might fall on the low end) come September's Luxury Edit auction at Sotheby's.
As if Cartier watches weren't eye-catching heirlooms in their own right, it seems that the ante has been upped even further. Gentlemen, start your engines.