Caterpillar, Maker of Bulldozers and Tractors, Drops Chunky 'Intruder' Dad Sneaker
Heavy duty sneakers that are rugged as hell.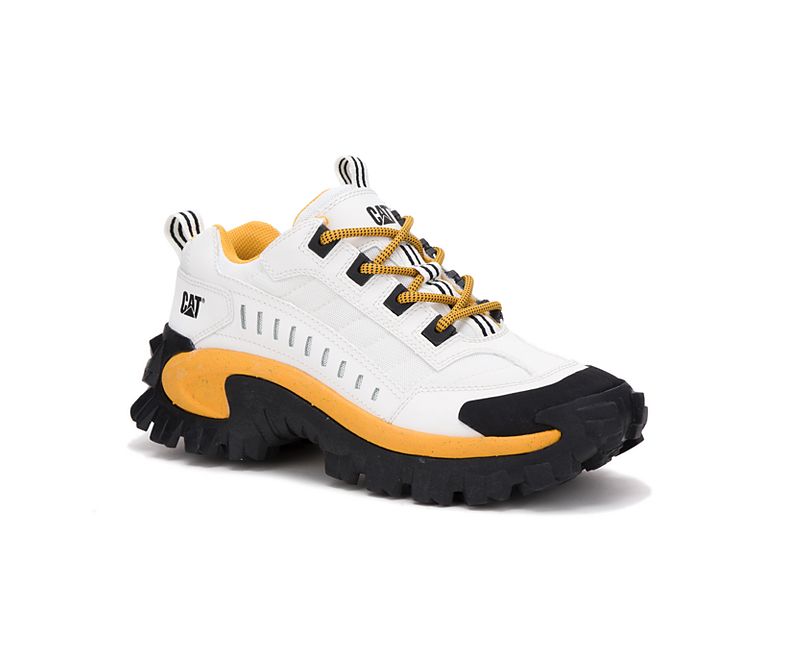 (Photo: Caterpillar)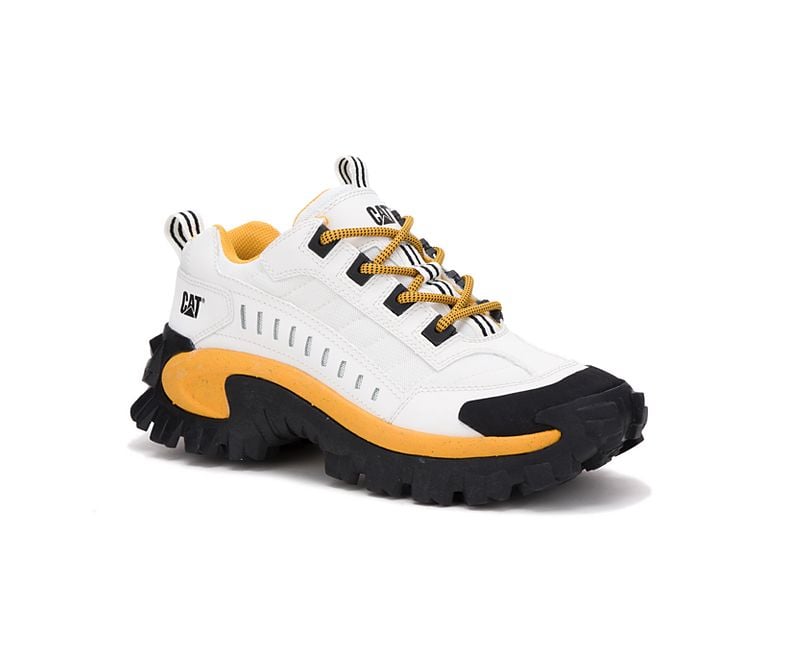 Iconic heavy equipment brand Caterpillar is all about construction, not sneakers…or so you would think. 
For the first time since 1996, the company best known for making tractors, forklifts and bulldozers is bringing back these chunky dad sneakers called the Intruder. Who knew? 
The shoes have a thick black rubber outsole, and the white colorway has a white upper and black and yellow accents on the front and sides.
The black colorway, on the other hand, has an all black upper and white accents on the side.
Originally released in 1996, the Intruder is making a comeback now, more than 20 years later.
"Its thick, rubber platform outsole – a key feature of the original silhouette – looks just as fresh now as it did all those years ago," the Cat website accurately explains. 
The design looks somewhat similar to the way-too-expensive Balenciaga Triple S kicks that go for around $900 a pair, but retailing for just $100, these beefy shoes won't leave a big dent in your wallet — if you're into merging the chunky sneaker trend with a heavy duty company like Caterpillar.
Interested? Get them here.