Beef Up Your Luxury Watch Collection With This Surprisingly Affordable Subscription Service
Get luxe watches delivered to your door every month for cheap.
Watch Gang
Collecting luxury timepieces can be puzzling. It's hard to know where to begin when it comes to determining real value—and if the collection is geared toward later profit, it's just as difficult sometimes to figure out what will one day prove it was worth the investment.  
Many legendary brands are no-brainers for those who can afford them—Patek Philippe, Rolex, Omega—but there are plenty of new luxury timepieces out there as well. And Watch Gang, a subscription service geared as much toward the needs of beginning collectors as  veterans, may be a great way to begin filling that first personal display case. 
Per Watch Gang, here's a description of their service tiers:
Original Tier ($29 a month with watches valued up to $150): One Eleven, Morphic, William L, So & Co, Oniss, J Brackett, Elevon, Wohler, Breda, Canton and Hall
Black Tier ($99 a month with watches valued up to $500): Heritor, Out of Order, Citizen, Blacklist, Blackwell, Charles Hutton, Hornet, Jerome LeMars, Strumento Marino, Chronologia, Boldr, Deep Blue, Casio G-Shock, Fortuna
Platinum Tier: ($299 a month with watches valued up to $1,500): Laco, Dreyfuss & Co., West End Watch Co., Aquanero, Dufa, Melbourne Watch Co., Terra Cielo Mare, Fortuna, Out of Order, Harbinger, Vanguard, Nautis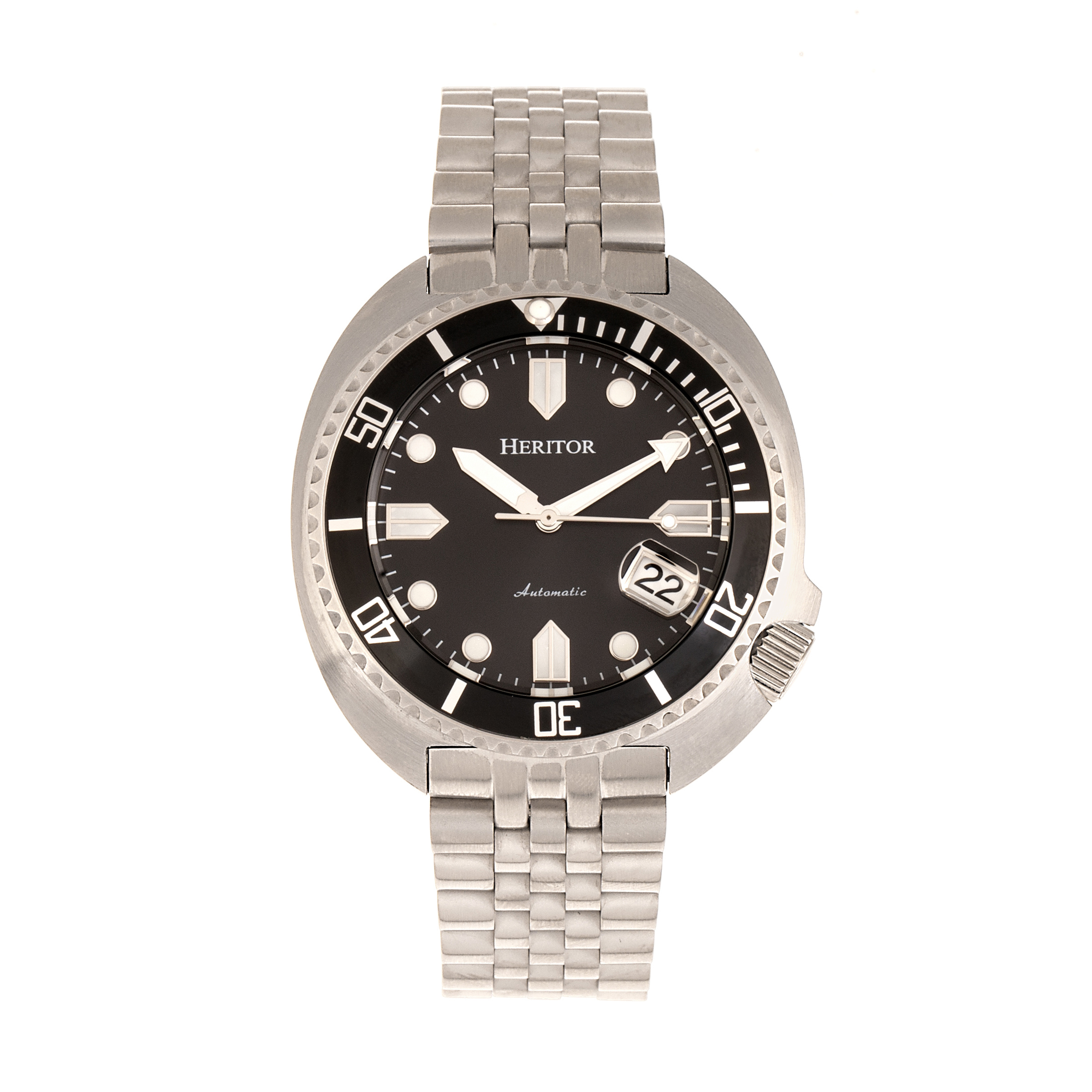 A sample two-month subscription to the Black Tier yielded interesting results—long story short, it looks like Watch Gang is the real deal. 
Example 1: The Heritor Morrison (see above). It arrived in a no-frills package, in the manufacturer's box. While some googling was necessary for precise instructions on setting—which isn't brain surgery, but you don't want to break anything, either—the same search revealed the Morrison list price of $900.00. 
That was impressively outside the Black Tier's promised $500 zone for a new timepiece—one that feels substantial and looks good with casual or business wear. 
Example 2: Out Of Order's Nero Solo Acciaio, seen above. Out Of Order (OOO) is, by itself, an interesting brand with a funky approach to design. After all, it gives anyone a little pause to see their new watch labeled as "Damaged in Italy." Apparently that's just Out Of Order's style.
The Solo Acciaio retails on the watchmaker's site for just over $400 USD. In this case, the Watch Gang Black Tier subscription returned exactly what it promised. 
With its distressed steel band and casing and rugged rotating bezel, the Solo Acciaio is decidedly for casual wear. It screams, "I go with denim, leave that blazer in the closet." It's an excellent timekeeper with "Miyota 2115 japan quality" movement, according to OOO. If you're nerdy enough to care, for example, its minute hand maintained sync with the atomic clock after more than a week.
Watch Gang's Black Tier hit the sweet spot, especially if you're open to less familiar mid-range luxury brands. 
It's worth a shot for the new collector, that much is certain. To learn more about the service, you can read an interview with founder Matthew Gallagher here, read another review, or check out the site's FAQ here, and see what you think.