These Converse Chuck 70s Designed by a Celeb Tattoo Artist Only Get Cooler Over Time
They're the first kicks you'll actually want to scuff up.
(Photo: Converse)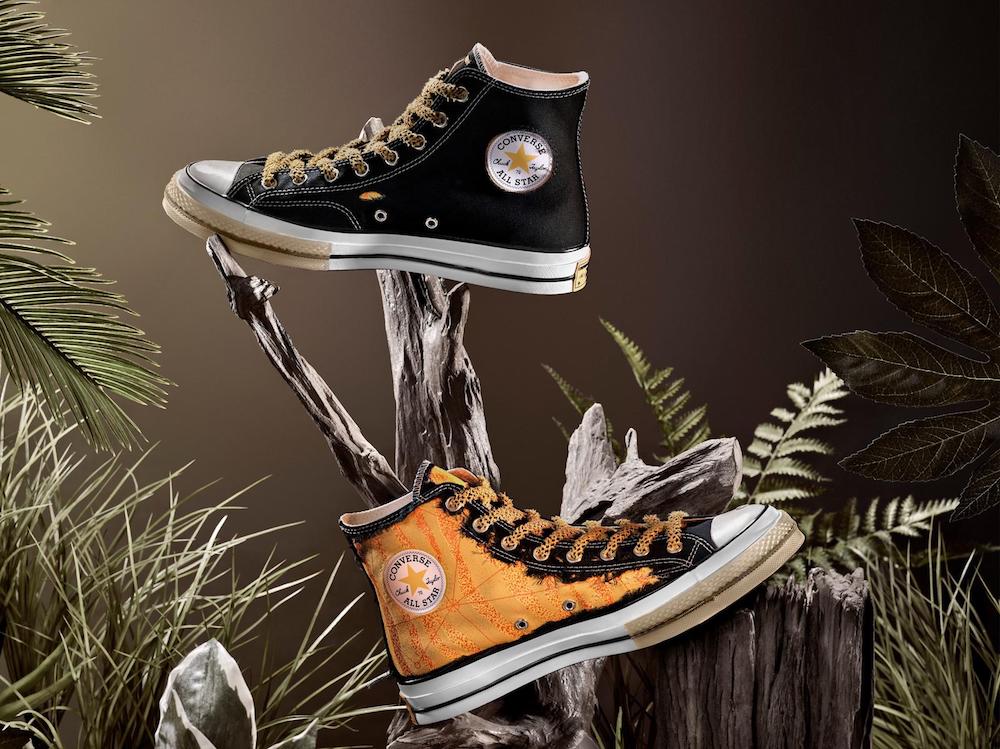 Most sneakerheads go to great lengths to keep their kicks from getting scuffed. (Remember that video of the guy taking off his shoe while proposing so it wouldn't crease?)
But they may go out of their way to mess up a new pair of "wear to reveal" Chuck 70s, made in collaboration between Converse and LA-based tattoo artist Dr. Woo.
Why? These kicks are made in "double layer canvas," which reveal a second color under the first over time with wear.
"The beauty in the breakdown of the shoe is what I wanted to highlight," Woo said in a statement.
"The way you receive your shoe is not the end game. It is fully pliable and moldable to however the wearer wants to wear it."
"Putting your shoe through that is the reward — seeing how it gets beat up."
Woo has inked the likes of Chiara Ferragni, Zoe Kravitz and even Miley Cyrus, so we will take his word for it.
His new Chuck 70s, his second collaboration with Converse, are an ode to vintage sneakers and the wear and tear that make them special.
There are two unique colorways to pick from—black with "sunset gold" underneath and white with "green absinthe."
Also in the mix are two Chuck 70s in printed patterns (sorry, no changing colors on those) as well as a GORE-TEX fabric Coaches jacket.
The entire Converse x Dr. Woo collection hits shelves on September 6.