Converse Just Dropped Old School Chuck Taylor All Stars In Eye-Popping New Colors
These upgraded Chucks are more colorful and better constructed than ever.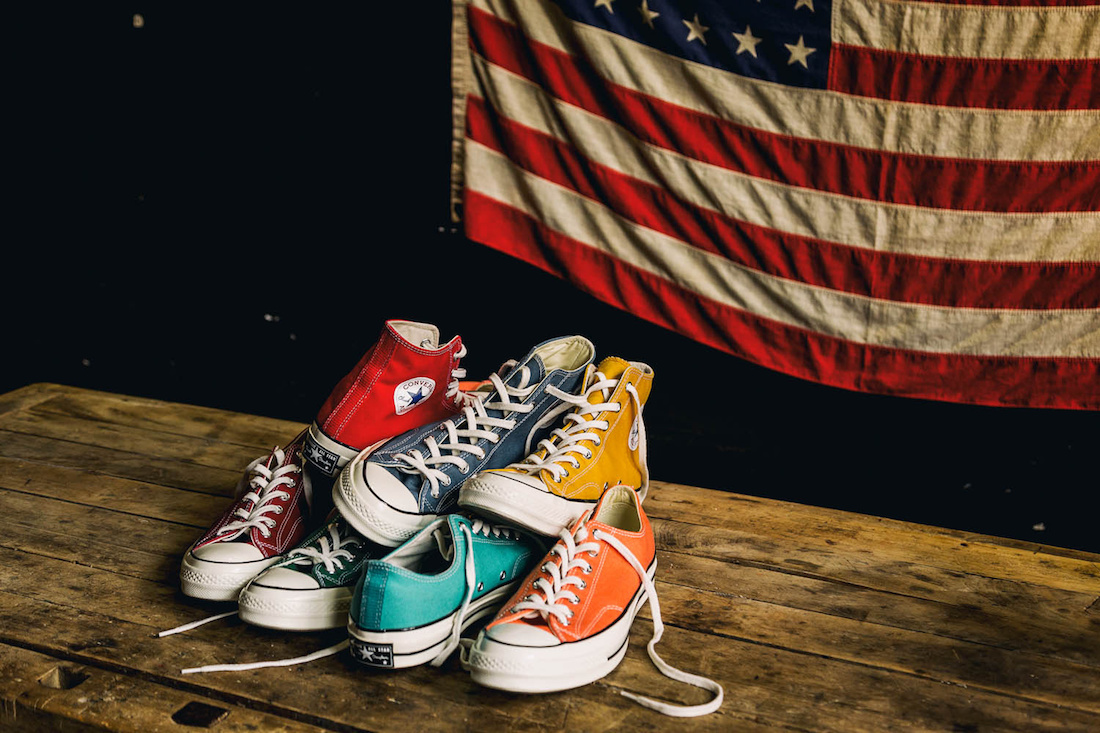 Converse's nod to old-school sneakerheads, the Chuck Taylor '70s, harks back to the All Star's original silhouette, with cotton canvas and higher rubber siding.
Now, the sneaker megabrand has unveiled the Chuck Taylor '70s in an array of eye-popping new colors, as least as vivid as those seen during the groovy "trips" popular during the drug-drenched "Me" decade. At least that's what we hear, anyway. 
Online retailer HBX has all the new color options available for the latest Chuck Taylor '70s: orange, teal, green, burgundy, red, blue, yellow, navy blue and off-white. Peep the options in the slideshow above.
Hypebeast shared details on the newly improved kicks' revamped construction:
An array of tones are applied to the heritage sneaker which features a vintage heel plate, higher rubber foxing, a cushioned footbed and a slightly more substantial toe cap.

Additionally, a heavier canvas construction and enhanced sidewall stitching provides the model with comfort and durability.
Available as either high or low-tops, the Chuck Taylor '70s go for $78 and $84.