Converse Just Unveiled Totally Waterproof GORE-TEX Chuck Taylors
Rain or shine, these Chucks refuse to get wet.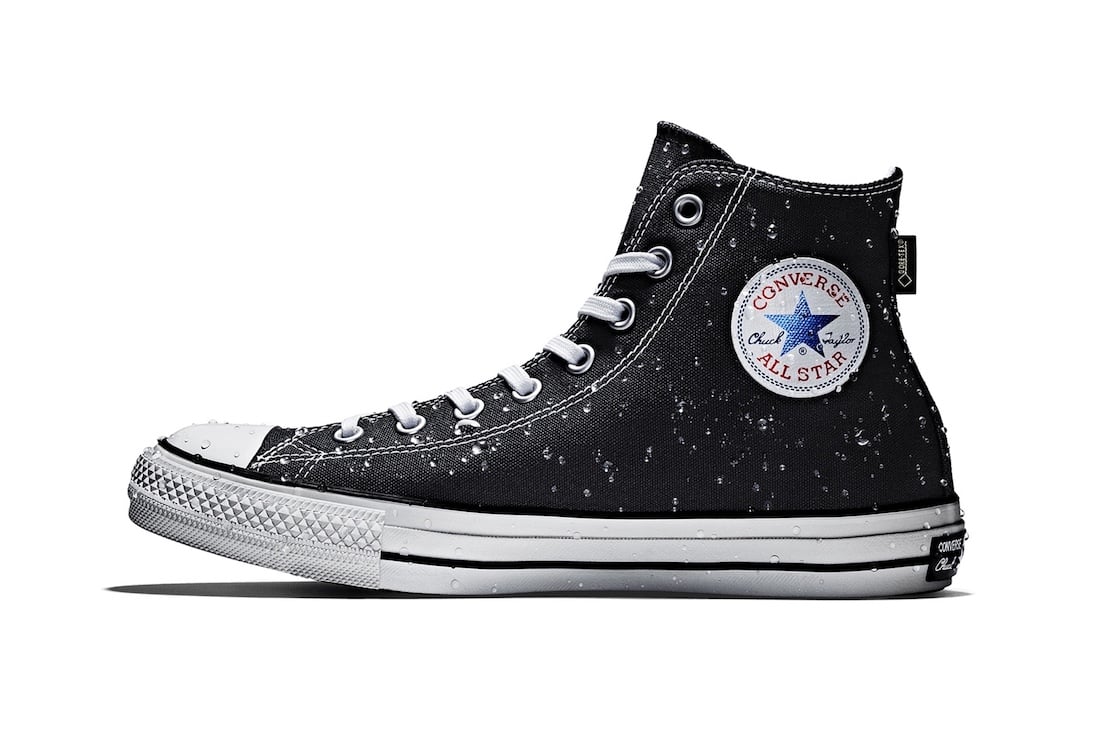 Waterproof sneakers are all the rage these days.
Converse is joining the weather-busting trend with a brand-new waterproofed Chuck Taylor All Star. Remarkably, it still gives off the impression of being a canvas sneaker, thanks to a collaboration with GORE-TEX.
GORE-TEX is a lightweight, breathable fabric made water-resistant by constricting porosity through unique microstructures. Despite the new fabric, even the most ardent sneakerhead will be hard-pressed to spot the difference between these and the usual model.

That is, until they're caught in a downpour. Check out the video here:
https://www.youtube.com/watch?v=lDXweQ695KQ
The typical Chuck trappings are all there—the white sidewall stitching, the textured toe bumper and that iconic All Star ankle patch.
The release is part of a centennial lineup of tricked-out new sneakers, intended to commemorate the 100-year anniversary of Converse. The All Star 100 GORE-TEX Hi is rumored to drop in September for $135.