Converse Chuck Taylors Are Getting a Brand New Makeover
Just wait until you get your hands on these kicks.
There are few sneakers more recognizable in the world than the Converse Chuck Taylor, the classic shoe that's remained largely unchanged since Charles "Chuck" Taylor  joined the company's basketball team back in 1921. But since Converse was acquired by Nike back in 2003, we've been waiting to see how the shoe giant would incorporate its technology into the classic design.

The result is the Converse All Star II knit kicks. While the shoe maintains its classic Converse patch and thick rubber soles, the All Star IIs introduce an expanded palette of colors laid over new crosshatched design. Each pair comes with micro-suede lining and Lunarlon cushioning, according to the company.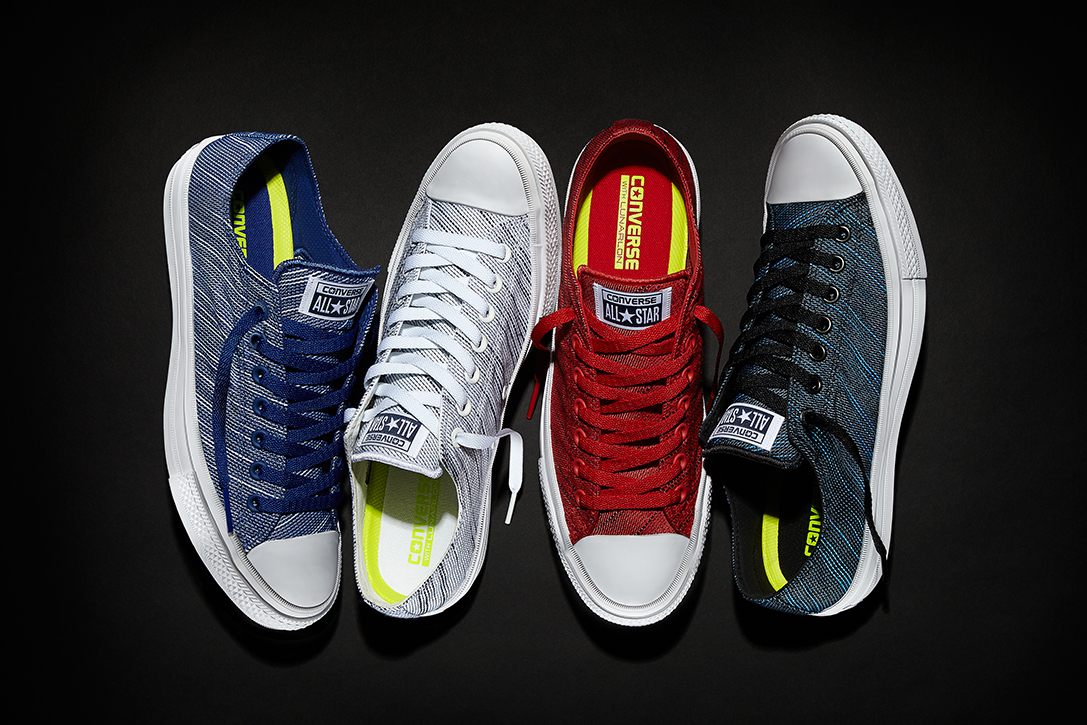 For sneakerheads looking for an update to their classic black low-tops, the All Star IIs offer a simple yet vivid accent to any outfit. The Converse All Star IIs are currently available in Asia, but they'll be released in European on April 18th and North America on April 25th, retailing for around $80-85.