Converse Chuck Taylor RENEW Line Debuts All-Stars Made From Recycled Materials
These sustainable sneakers don't sacrifice classic Converse style.
Converse is going green with two Chuck Taylors made from recycled materials. 
Under the Converse Renew program, the Nike-owned brand is crafting Chuck Taylor All-Stars and Chuck 70s from post-consumer and post-industrial waste using one of three sustainable processes. 
The Renew Canvas process transforms 100 percent recycled polyester (PET) sourced from used plastic bottles into a material with same look and feel as regular Converse canvas. 
The Renew Denim process puts denim jeans sourced from landfills through an upcyling process to create a single-source textile. 
Lastly, the Renew Cotton process incorporates cotton canvas waste culled from other manufacturers into a composite made from 40 percent recycled cotton and polyester.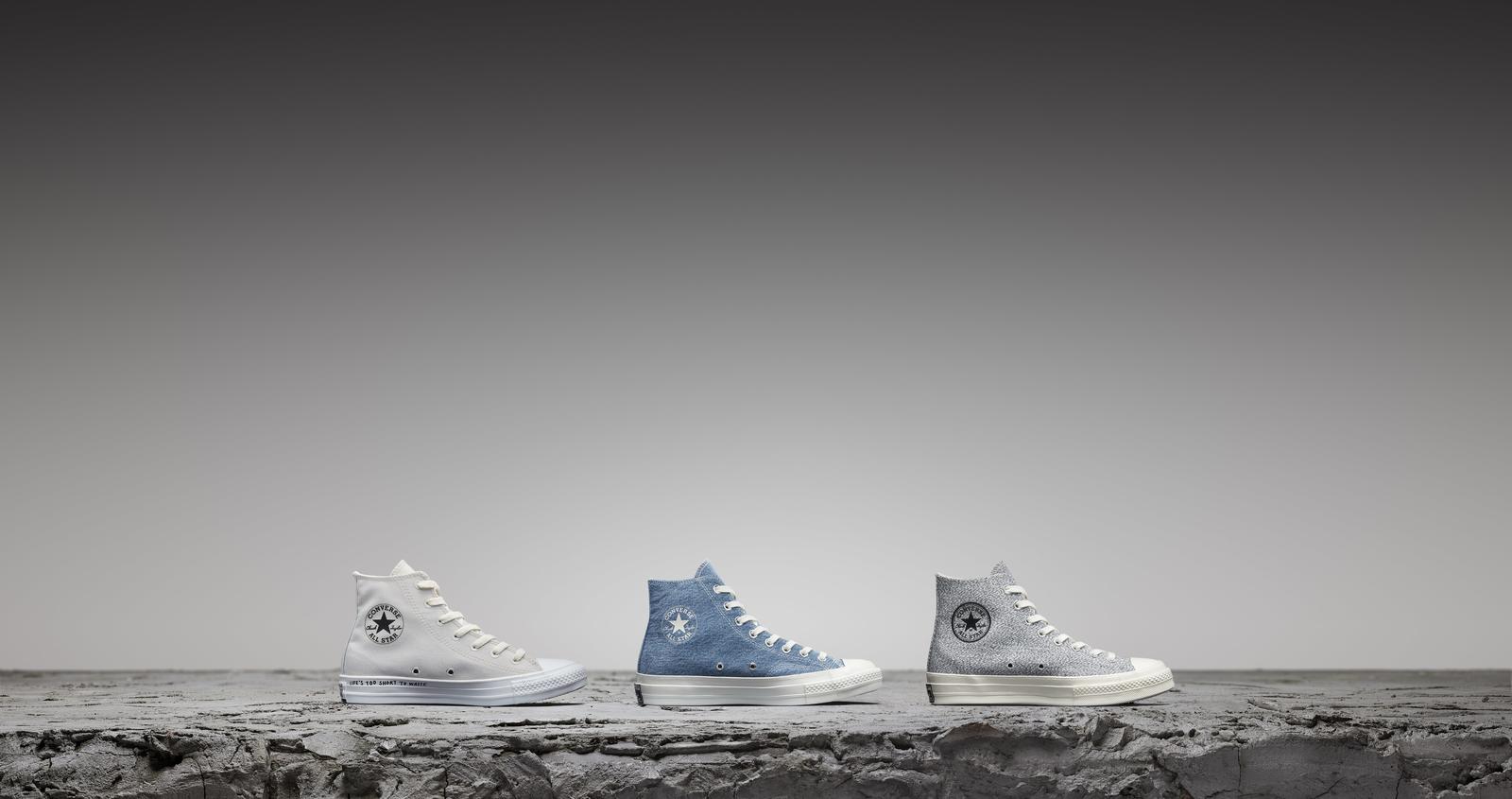 Converse Chuck Taylor All-Stars and Chuck 70s that showcase the Renew Canvas process were initially scheduled to arrive on July 5. However, Hypebeast reports that the Hi and Oxford (Ox) are currently being sold by third-party retailers like Germany's Asphalt Gold for $103. 
https://www.instagram.com/p/B_sCSFJl2IJ
They're showed in a tanned "Egret" shade that's different from the previously announced colorways. The upper's canvas is reportedly made from a blend of 40 percent virgin cotton, 30 percent organic cotton, and, presumably, 30 percent recycled polyester. The typically metal eyelets and rubber toe cap have also gone green in favor of thickly stitched thread and more canvas. Simple black heel badges notate the Renew line. 
Other Converse Renew Denim and Renew Cotton models are expected to be release in 2020.