Converse Teamed with Stussy on these Sweet Skater-Inspired Sneakers
No skateboard required.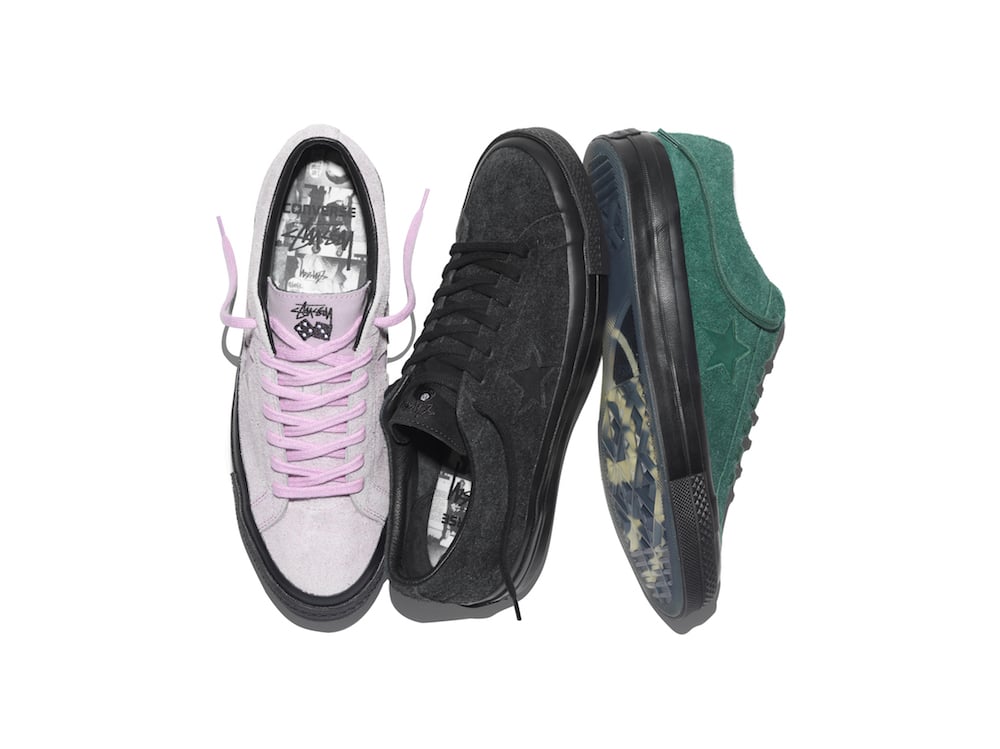 Not that Converse needed any help catering to their too-cool-for-school customer base, but the classic One Star '74 silhouette just received a laid-back assist from California streetwear supplier Stussy.
Decked out in hairy suede, the Converse One Star '74 x Stussy collection boasts black, green and pink color options. The recognizable Converse star adorns the side of the sneaker, while the Stussy tag logo and dice emblem are even more visible on the tongue.
The most overt skater-inspired features are the graphic-print insole and sole, which mimics the clandestine tagging you would see at a skatepark.
The limited-edition Converse One Star '74 x Stussy collection will sell for $120 as soon as Dec. 2. Look out for it on Converse's website.