Converse & Todd Snyder Update Classic Jack Purcell Sneakers With 'Rebel Prep' Line
Converse teams up with top American menswear designer for stylish new capsule collection.
There are certain classics that seem to have taken their place in the menswear pantheon nearly right from their inception, like Converse sneakers. It's especially hard to improve upon the iconic Converse Jack Purcell sneaker, but that's precisely what NYC menswear designer Todd Snyder plans to do with the upcoming Todd Snyder x Converse "Rebel Prep" Collection, launching next week.
Better still, the classics remain the classics through new ways of looking through the same lens, like the daring ways in which a straightforward sneaker can be worn.
The 18-piece collection, one of Snyder's more extensive collaborations, covers all the bases of modern, streetwear-meets-tailoring design a guy could need, featuring everything from rugby shirts and parkas to two new takes on the Converse Jack Purcell sneaker (the Jack Purcell Ox and the Chuck 70 Hi-Top).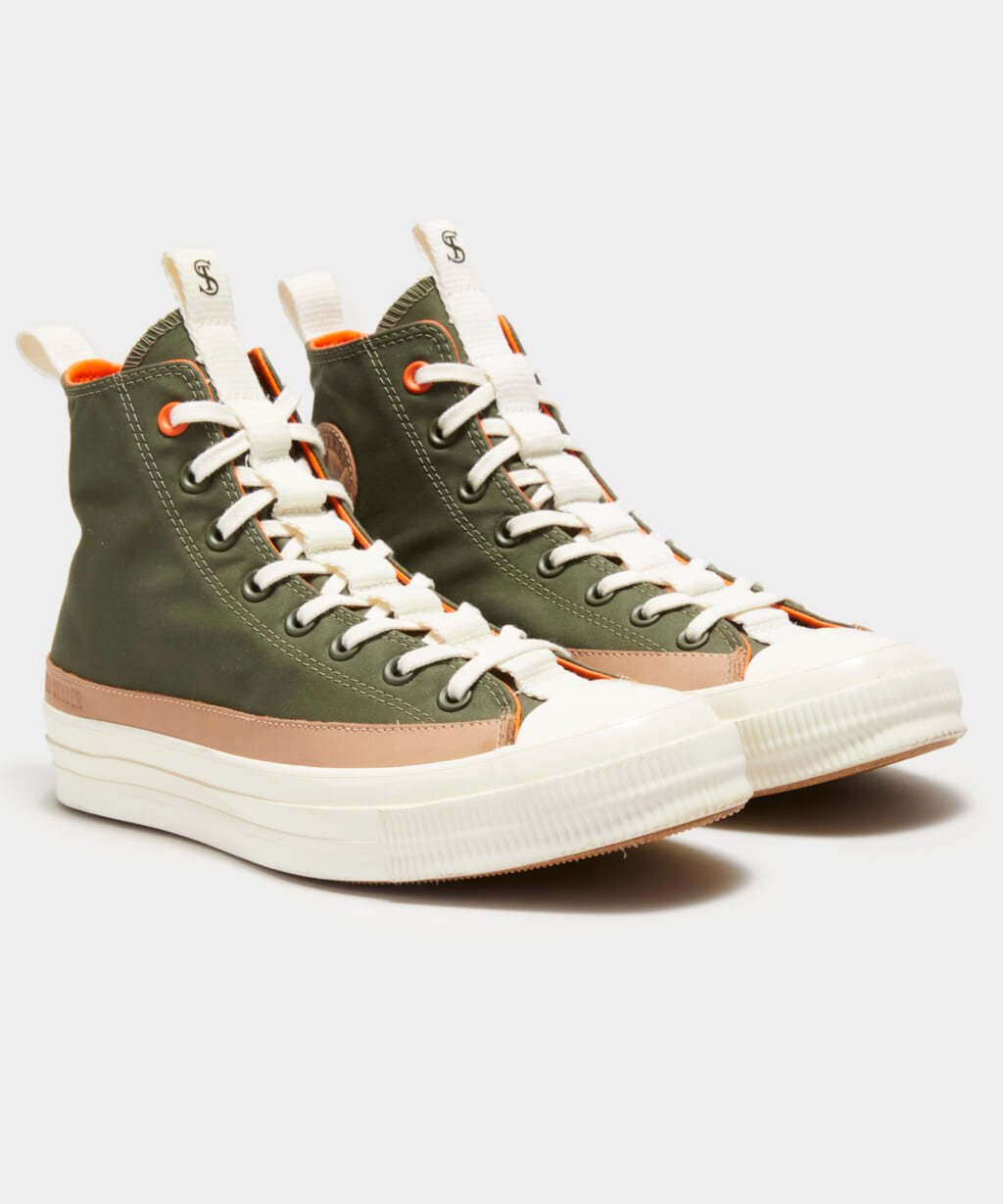 "The collection was inspired by the way that artists, rock stars and other rebels effortlessly mix sportswear with more sartorial styles," Snyder said.
It's a fitting extension of a key part of his brand: That of taking pieces Snyder himself used to love and wear frequently, and then sprucing them up for today's modern man.
Snyder certainly has a penchant for putting a fresh spin on timeless brands, like his collaborations with L.L. Bean and Timex, and this offering promises to be just as special.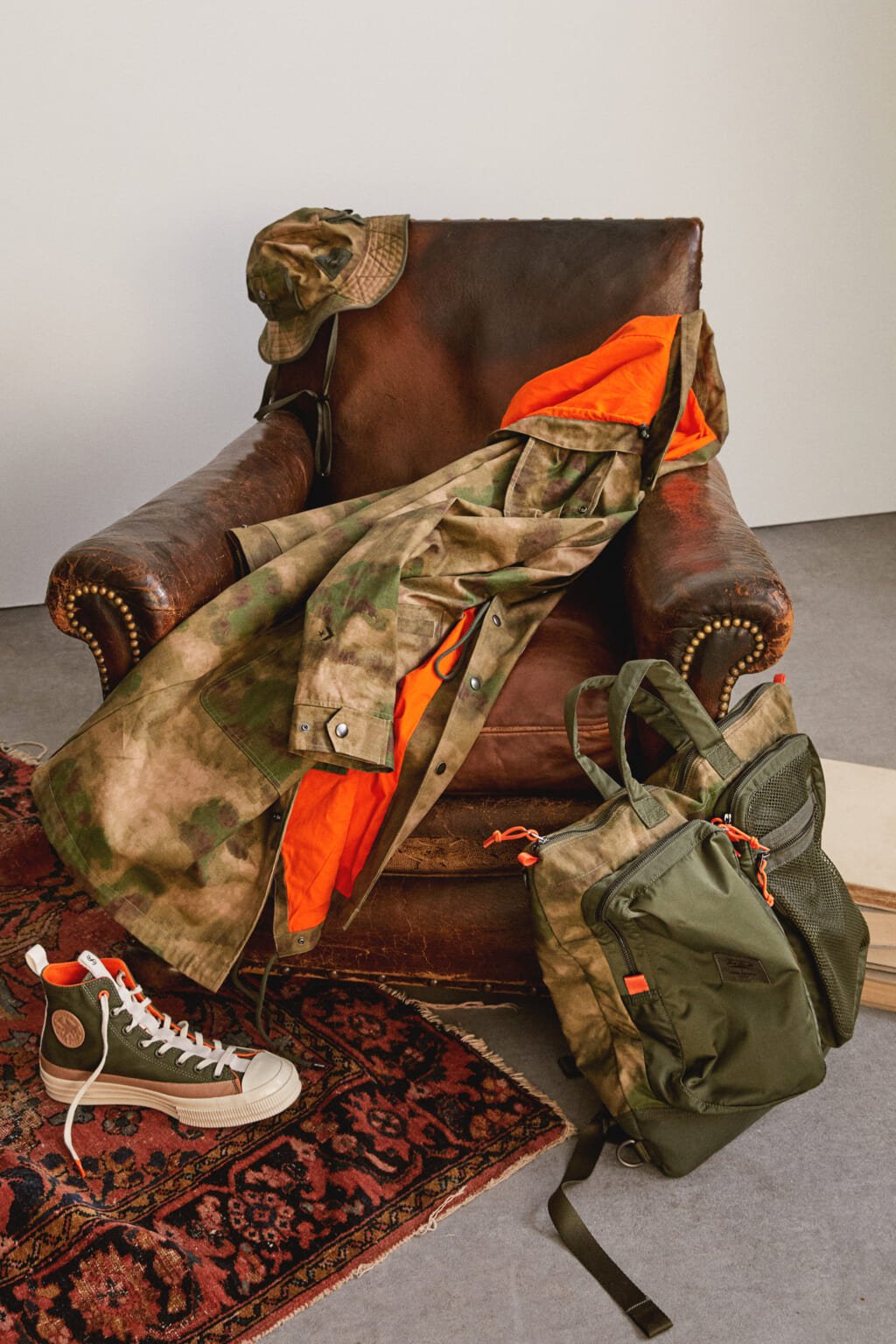 Longtime fans of the brand have reason to pay close attention to this offering. There's a raffle running now through January 24th to purchase the limited-edition Chuck 70 Hi-Top, with the rest of the collection debuting at 11 a.m. ET on January 27th.
For those interested in amping up their wardrobe beyond just some seriously cool sneakers, the collection offers a distinct city-meets-country tailoring vibe, best on display via a handsome parka in a water-repellent waxed fabric from famed heritage producer British Millerain (the company's waxed canvas also appears on the two sneakers in the collaboration offering).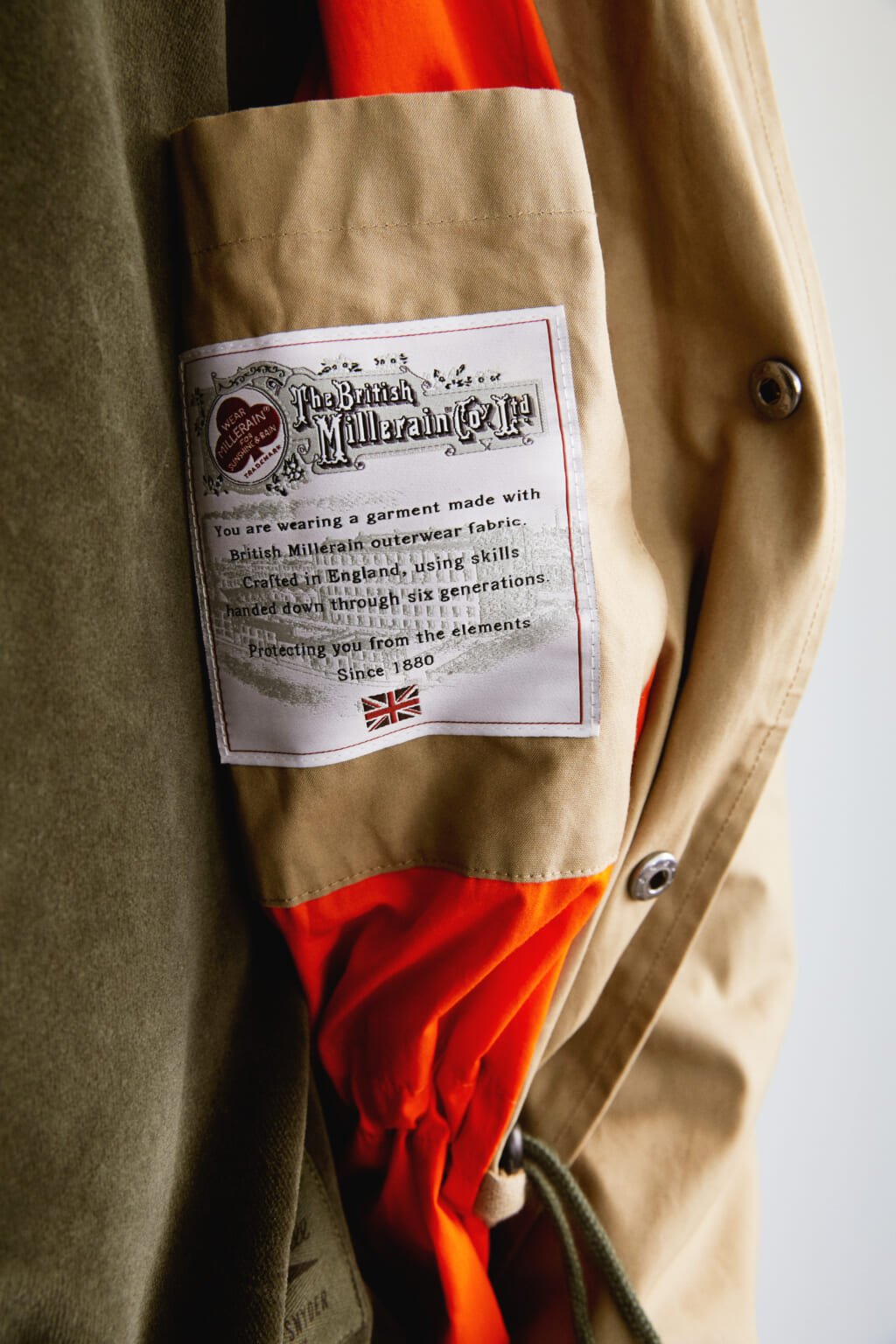 The greatest hits are on display across the rest of the capsule, through a racquet pattern cardigan (in a nod to the Jack Purcell sneaker's tennis shoe roots), as well as a bold satin-nylon letterman jacket.
For those feeling especially luxe this winter, there's a velour rugby shirt that could be worn underneath your finest Todd Snyder wool suit for a bit of devil-may-care cool.
There's plenty to offer for lovers of the history of menswear, too: The Rebel Prep Collection is also set to offer a durable helmet bag made from British Millerain. It's modeled after bags used by pilots to carry their flight helmets, but these days, it can serve as a do-it-all knapsack for winter (and spring, and summer, and fall) days around town.
If this collection is anything like Snyder's previous work with an array of American heritage brands, it's sure to fly quickly off digital and in-store shelves.
And since it's a new reinvention of an old-school brand, the kind that Snyder does so well, we wouldn't waste a minute once this offering drops. Mark your calendars and get your credit card at the read.