These Striking G-Shock Watches Are Made of Intricately-Engraved Sterling Silver
The ultra-tough timepiece gets an elegant new custom upgrade.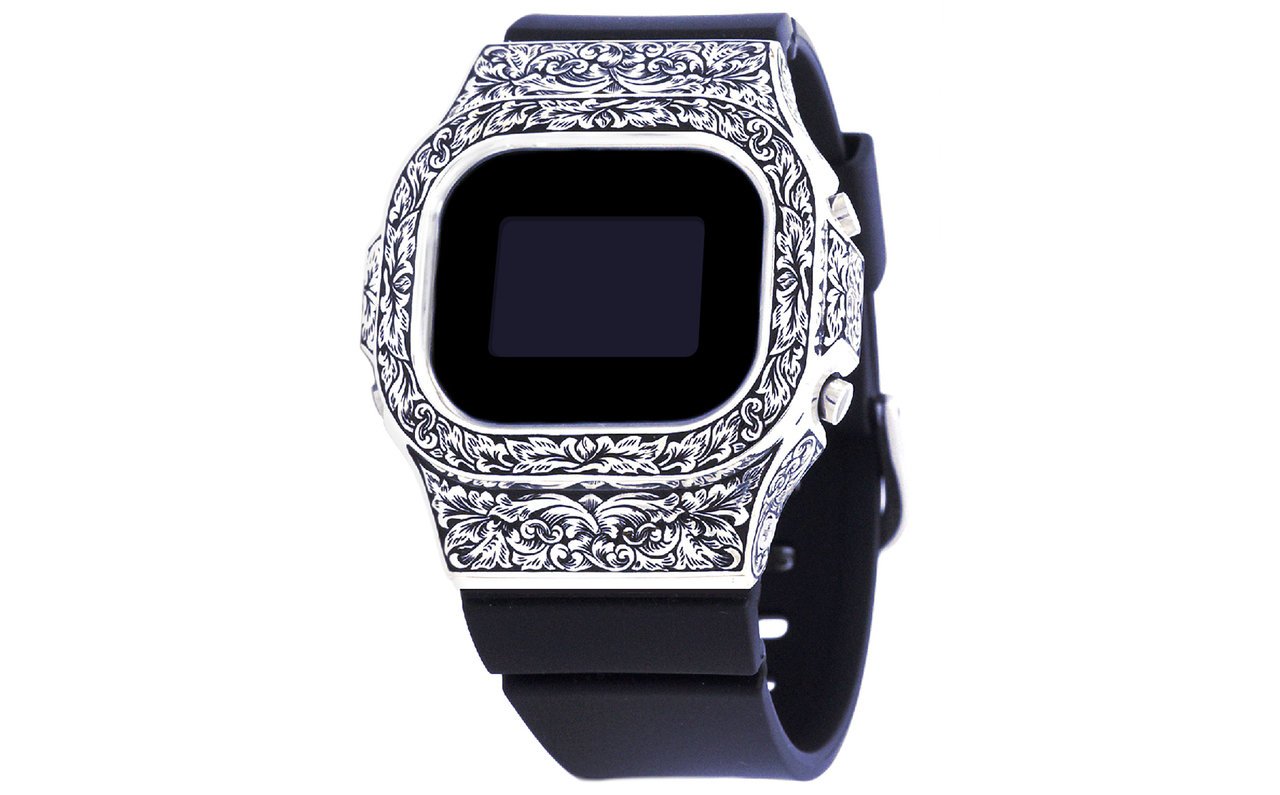 Japanese silver designer Damue is upgrading two watches in the G-Shock lineup with intricate patterns carved out of finely-engraved sterling silver.
Each example in Damue's "Muramasa" series, which is presumably named after 16th-century swordsmith Sengo Muramaso, boasts a bezel that's made entirely out of sterling silver and engraved with swooping ornamental details, along with a black urethane band.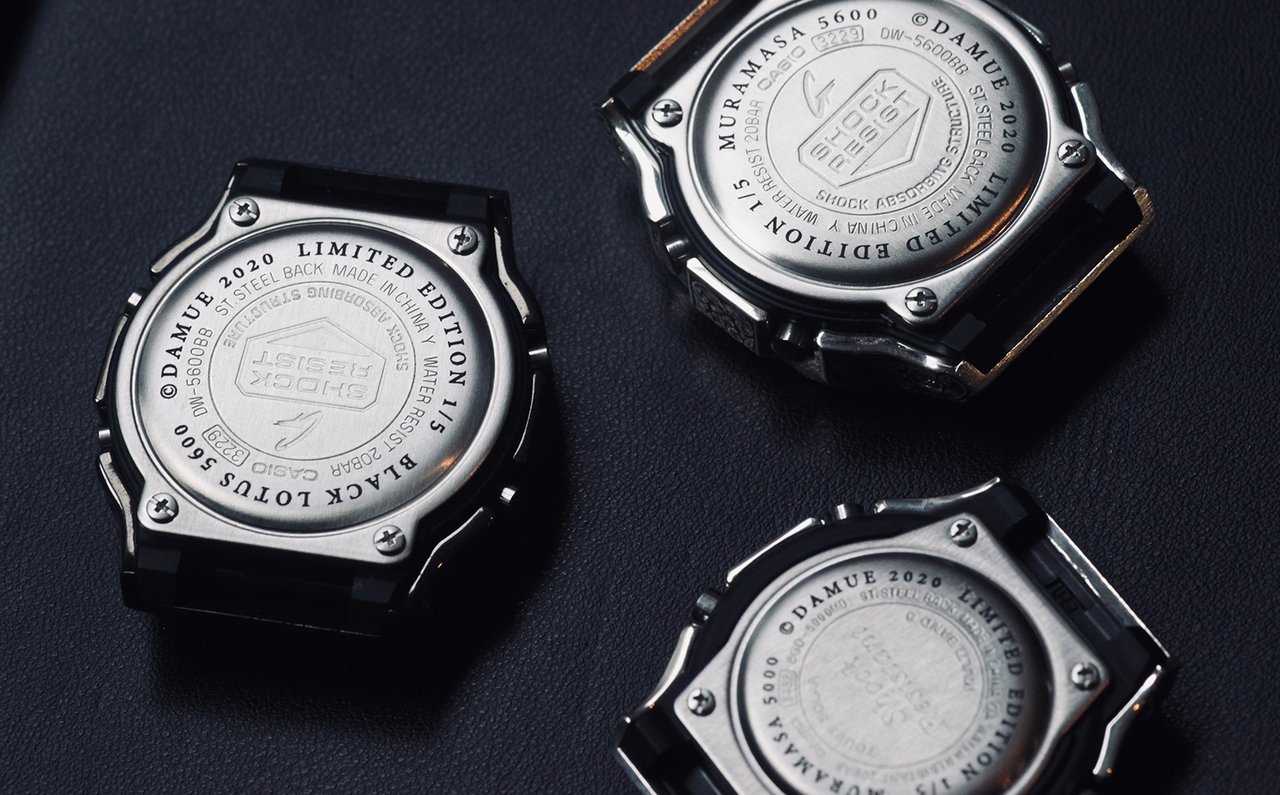 Two sizes are available—one based on 5000 "Baby-G" model and another based on the full-size 5600 model. According to Japan's Openers magazine, the latter can also be specced in a murdered-out "Black Lotus" finish, which features a Renko pattern and is coated in black rhodium.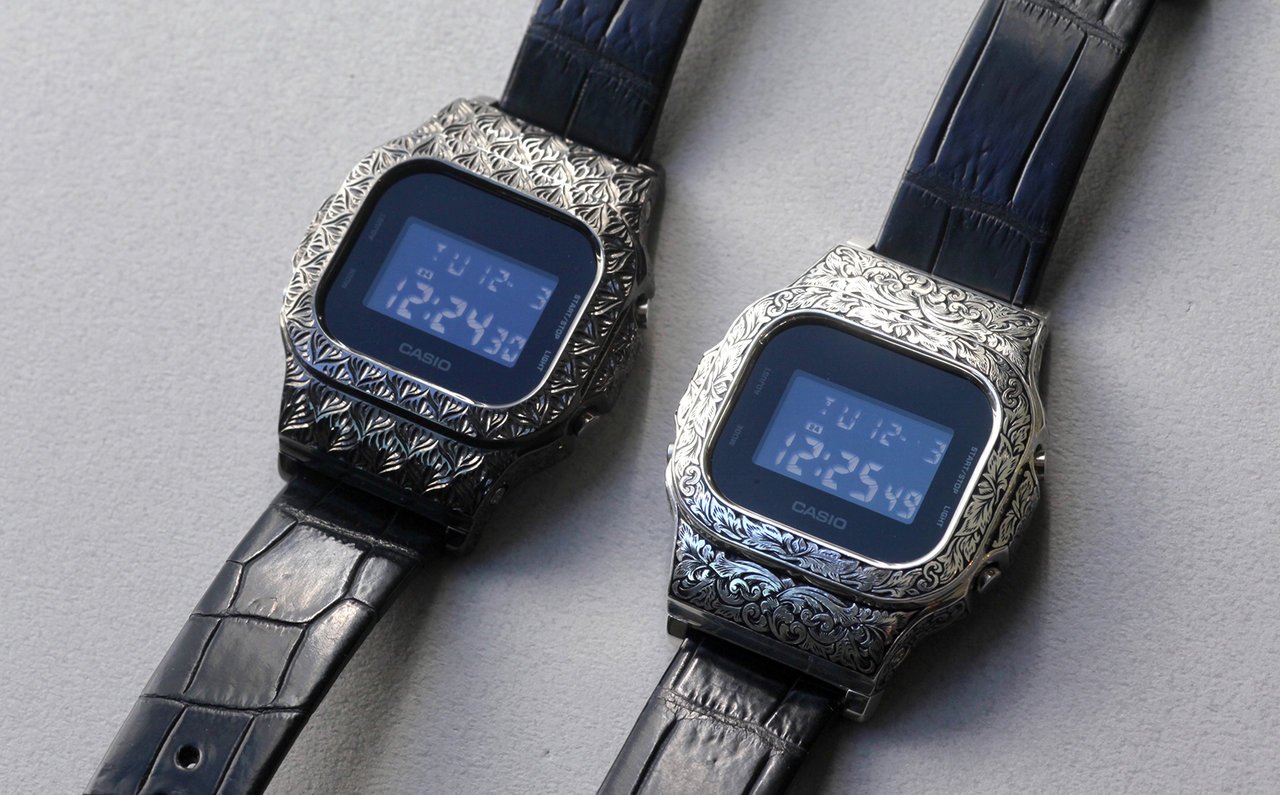 Damue's pair joins other high-end renditions of the tough timepiece, including this elegant, rose gold-trimmed example and the $70,000 "18K Pure Gold" G-Shock, which was billed as the "most luxurious" release in the brand's 35-year history when it arrived earlier this year. 
Unfortunately, all 15 watches in the Muramasa series have already been sold for $2,280 a piece. Keep a close eye on Damue's website to catch the company's next luxe watch.