Norway's Egg-Shaped 'Day Trip Cabins' are the Ultimate Way to Go Off the Grid
See the northern lights from this stunning location.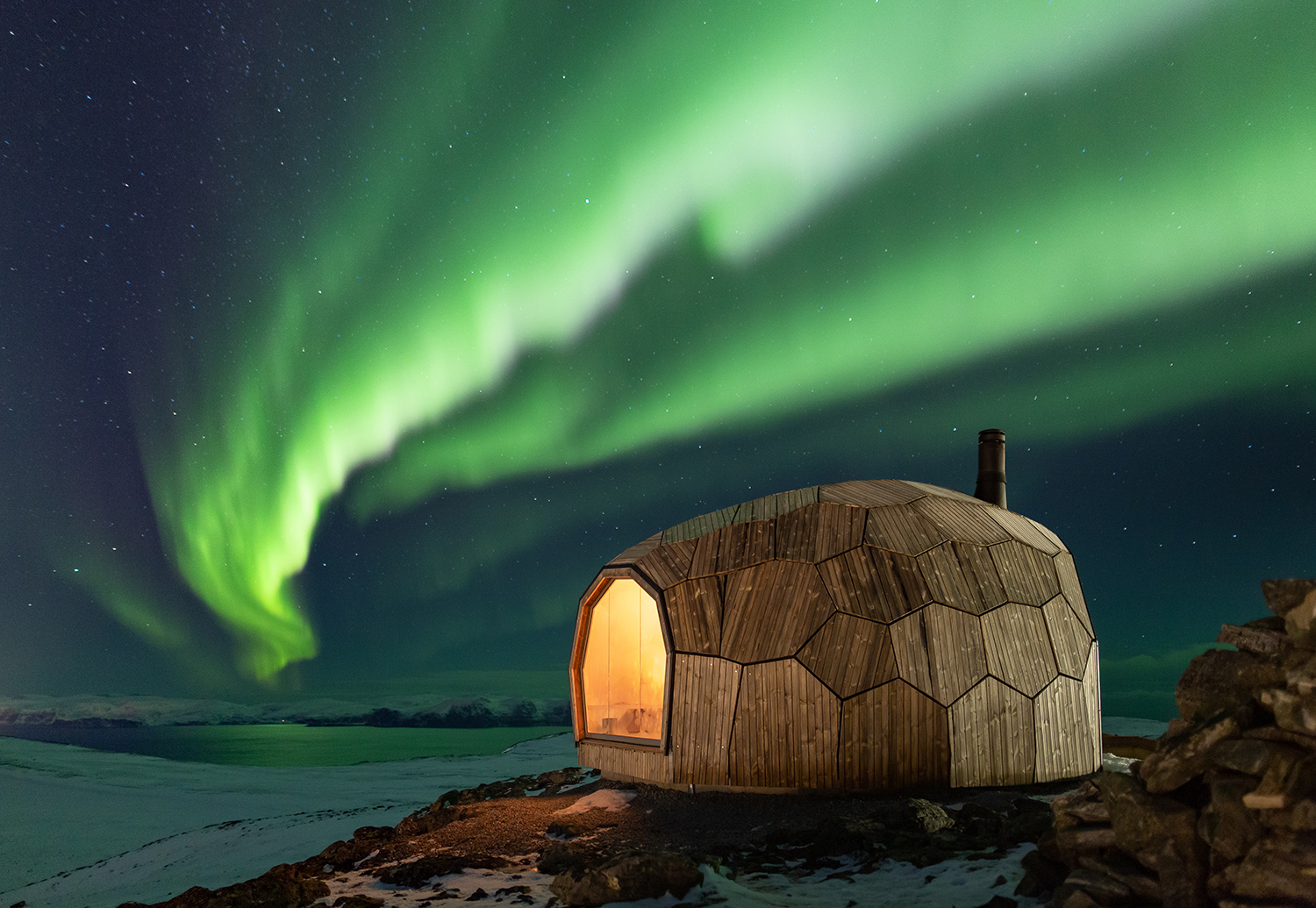 (Photo: SPINN Arkitekter)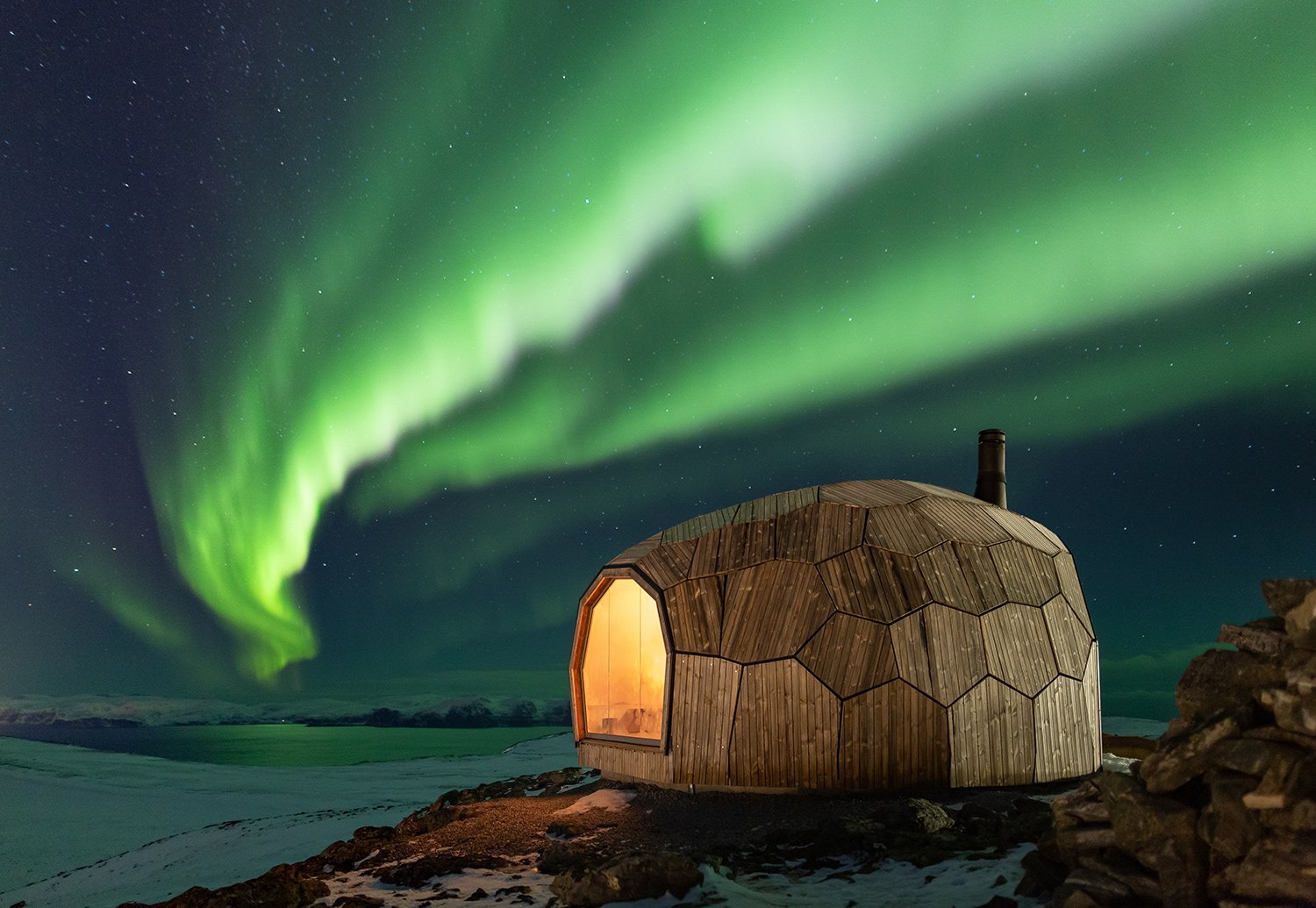 Norway is home to some of the most idyllic camping locations in the world, places where you can see icy, sprawling vistas, climb glaciers, or watch the brilliant aurora borealis.
https://vimeo.com/219896790″ tml-render-layout="inline
Created by the SPINN Arkitekter in association with the local Norwegian Trekking Association and Format Engineers, two egg-shaped Day Trip Cabins have a view of Hammerfest, Norway, which is also known as "the northernmost city in the world."
Built as a tourist destination as well as for hikers, the rounded shape of the cabins naturally keeps snow from accumulating on the roof and reduces wind pressure. A novel touch: a 3D laser scan of the area adapts the base of the structure to the terrain.
The cabins have a hexagonal appearance from being covered by roofing paper and wood treated with flames using the Japanese Shou Sugi method, which preserves the wood. 
On the inside of the 150 square foot cabin, the bare floor-to-ceiling wood keeps the interior warm due to its natural insulating properties. 
A fireplace adds extra warmth and coziness, and the setting is complete with a table and seating area that face a massive window so you can survey the breathtaking Nordic scenery.
Take yourself inside the cabins in the photos below then start shopping for winter gear reliable enough to handle a cold night under the northern lights.