These Brands Want You To Get Away With Wearing Swimsuit Models In Public
Plus two other sleek collaborations you can buy right now.
Fashion can move at a blinding pace with the sheer number collections and collaborations that drop each week. Combine that with the fact that products are announced up to six months before hitting stores, and keeping track of every development can be a dizzying affair. To make sense of it all, here are three collaborations you can pick up, in store or online, right now.
Big Brother For DC Shoes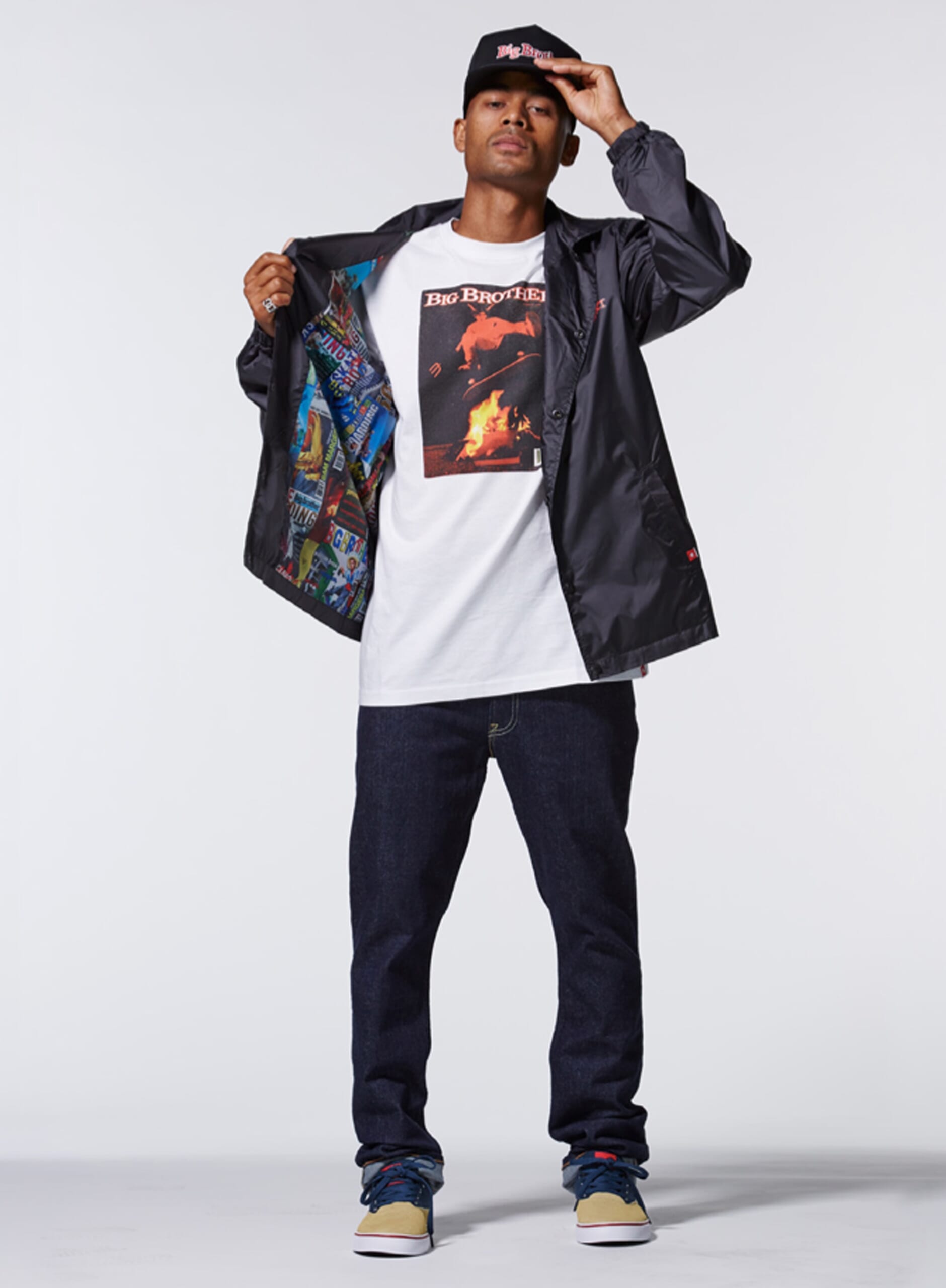 Whether you're a fan of skateboard magazines or just a fan of babes in bikinis, this latest collaboration is likely up your alley. DC Shoes has released a capsule collection based on the cult skateboard zine Big Brother featuring past covers and art from the publication. Among the line's standouts? A 'CRAP' embroidered bucket hat as well as an unassuming black windbreaker that features a titillating lining. Past Big Brother covers featuring vintage swimsuit models so close to our chest? Want. Need. Now. 
Benny Gold for Miller High Life
Fan of Miller High Life? With one of the boozy brand's latest collaborations, you could end up with a new shirt or two. Street artist Benny Gold of San Francisco has taken his Stay Gold mantra and put it to work for Miller in two t-shirt designs. Want one of your own? Pick up five 12-packs of High Life before March 15 and enter them into the brand's website. For anyone who dares question why you're drinking so much beer, tell them it's good for you.
CWST for Frank & Oak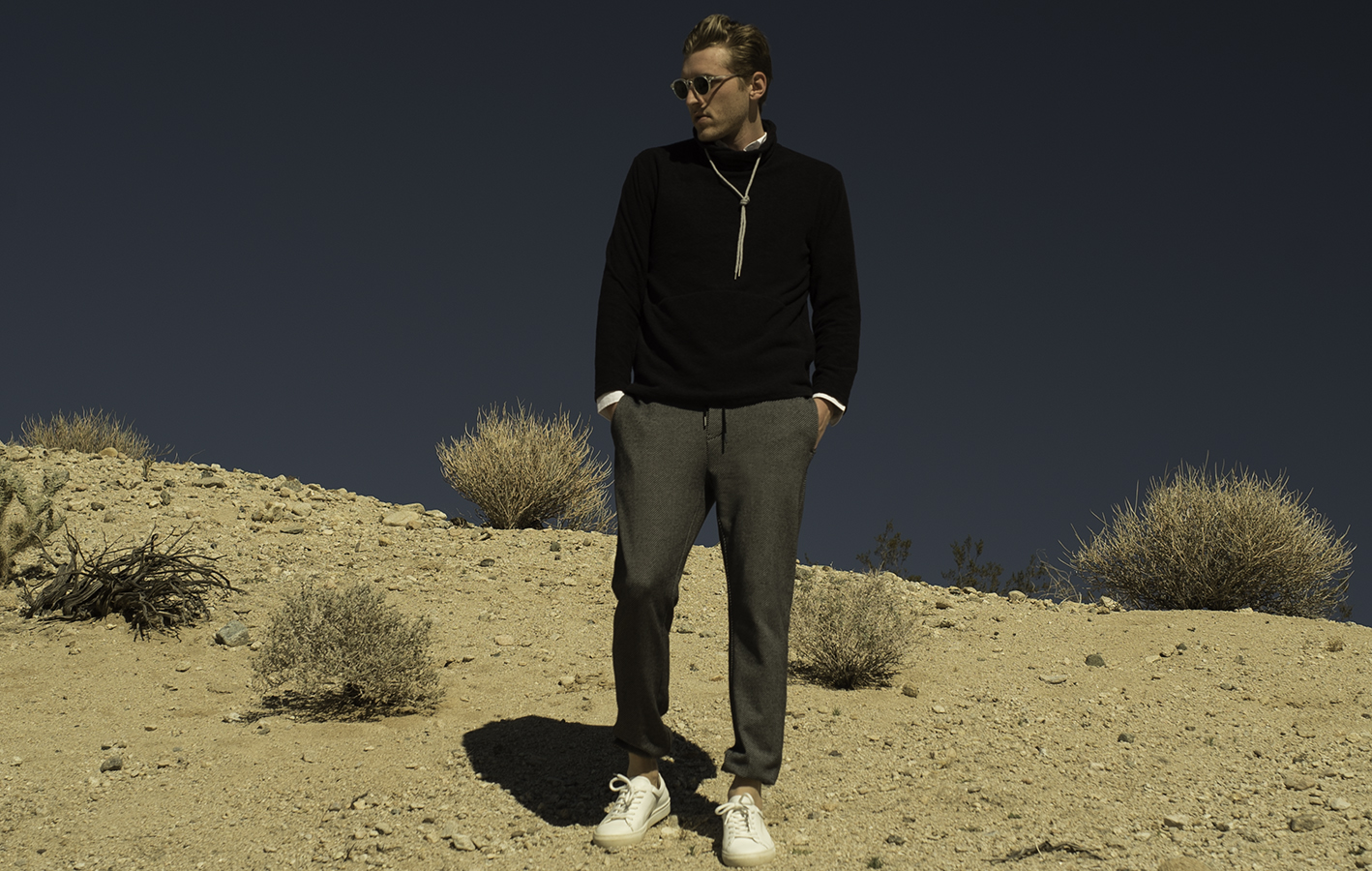 If you're dead set on wearing sweat shorts, hoodies and t-shirts all your life, you could do a lot worse than CWST's collaboration with Canadian brand Frank & Oak. The two recently dropped a seven-piece capsule of West Coast-influenced blue and grey basics. With price ranging from $125 to $185, it's a pretty easy sell. If you're conflicted on what to cop first, ball out and grab the funnel neck sweater in navy from their online shop.