Why Dickies Are Suddenly The Coolest Pants On The Planet
The world's toughest $30 work pants are definitely having a moment.
" tml-render-layout="inline
A recent style post by New York magazine alerted us to a stunning new phenomenon: hipsters, well over their breakup with those ridiculous-looking skinny jeans, have now fallen in love with a considerably more rugged style of pants. 
Dickies, which traditionally sells strictly utilitarian workwear pants, are suddenly cool among the hipster hordes and worn without a hint of irony in the coolest precincts of gentrified Brooklyn. 
The trademark Original 874 Work Pants are crisp-looking, sturdy as hell and available at K-Mart for less than $40. So really, what's not to like? 
Basically, they're the hottest throwback pants since JNCO jeans' recent bizarre comeback.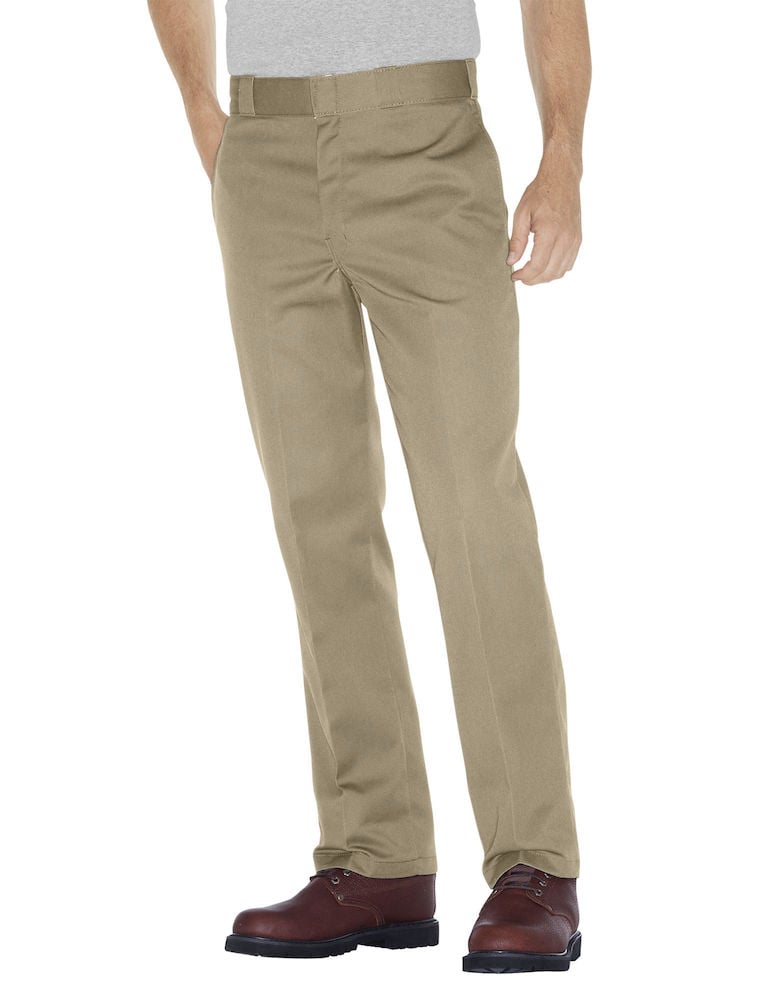 Long a favorite of skaters, mechanics, construction workers and janitors across the country, Dickies are suddenly the coolest pants you can possibly pull on in the morning. 
https://www.instagram.com/p/BSB1GKEj90z
"I grew up in New York and New York kids have a tendency to want things that are produced in limited quantities,"stylist Michael Baquerizo tells New York mag of their appeal. 

"As I've gotten older, I'm attracted to things that are always being made and don't change."
Dickies fans definitely appreciate the damn-near indestructible-ness of the pants, which don't lose their shape even after lots of wear and tear. 
"I like how they keep their shape, where other pants get mushy and wrinkled," says Marcus Manoogian, a producer for Vice. 
Others appreciate Dickies for their old-school skater vibe, a no-nonsense aesthetic increasingly referenced by buzzy streetwear suppliers like Opening Ceremony and Vetements.
"The mainstreaming of skater style plays a crucial part in the current Dickies mania. Skate is everywhere. Brands like Palace and Quartersnacks are carried at the high-concept store Dover Street Market, while skate culture is the foundation for brands like Palm Angels, Dim Mak, and Second/Layer," Berlinger writes. "Thrasher hoodies as far as the eye can see."
The pants also leave a decidedly blue-collar impression, which make wearers seem a lot more rugged than they would ever need to be. 
"There's this increased utility in menswear," adds Jian DeLeon, the editorial director at sneaker culture site Highsnobiety. 
https://www.instagram.com/p/BR15ZNxDZ4O
"The line between what they're wearing on a job site and on the street is increasingly … it's an uncanny valley."
So if you've been wearing Dickies all these years for their dependability,, then you're in luck. Hipsters have finally (and correctly) decided that they're cool AF.