We Talk to the Artist Behind Drake's 24K Gold OVO x Air Jordan 10s
Here's why the rapper's one-of-a-kind kicks are a true work of art.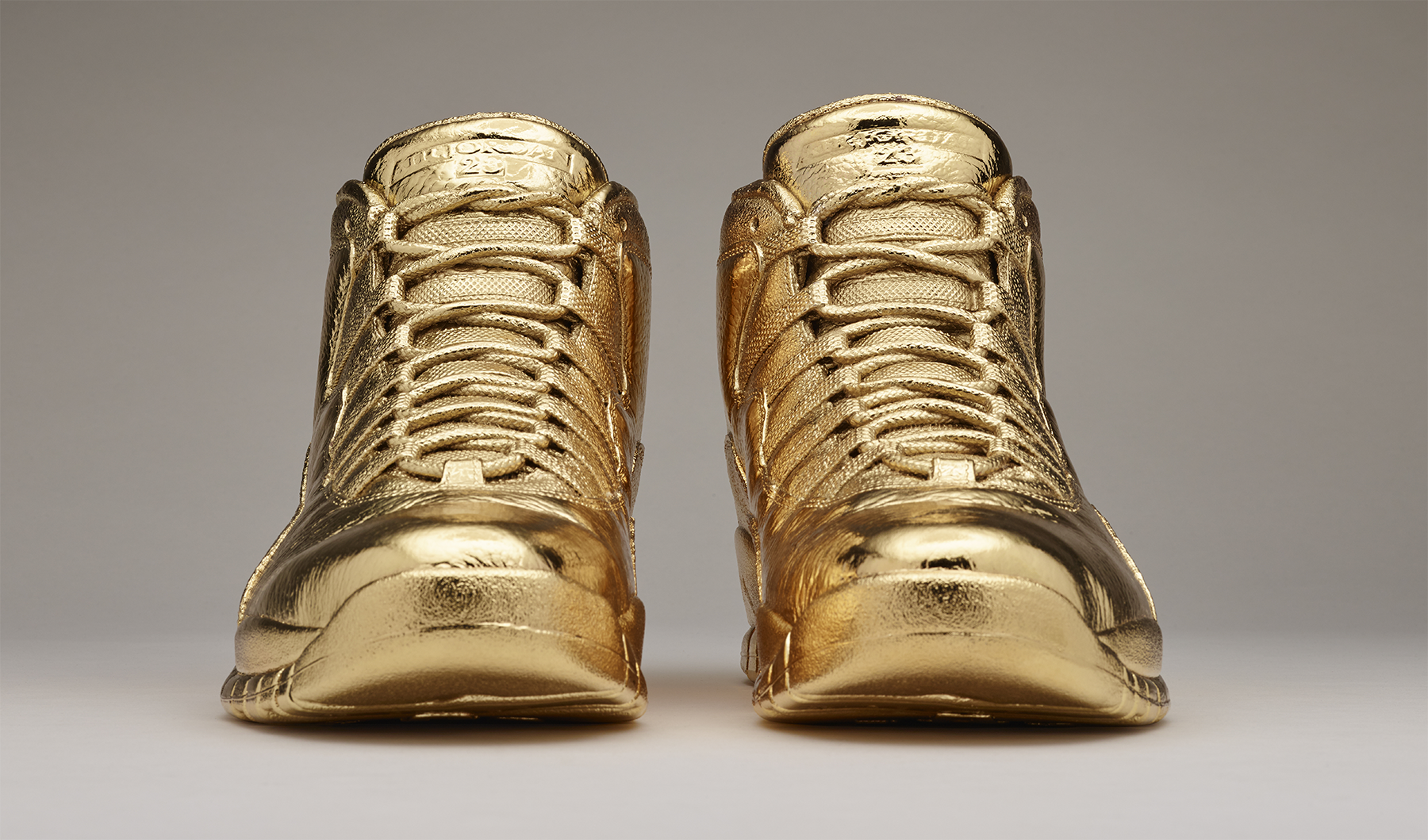 What's better than copping a pair of the super-limited OVO x Air Jordan 10s? How about a pair of OVO x Air Jordan 10s made of 24k gold. Unfortunately for the rest of us, this is a one-of-one pair custom-made for the Champagne Papi himself by conceptual artist Matthew Senna.
We talked with Senna about how his one-off project with Drake, called StudyOVO, came about.
First let me start by saying that these are the most beautiful pair of Jordans I've ever seen. How did this venture with Drake happen?
The project came about pretty organically. A mutual friend of ours who knew of my work was discussing it with Drake's crew and they asked if I would be willing to do a private commission for them.
https://www.instagram.com/p/BH-4YQ-jYE6
You've done quite a few pieces involving Air Jordans in the past. What do you think made this one special and different from the rest?
Besides being a fan of Drake's music, I have a lot of respect for him, and it just felt like it made sense. So we ironed out some details and threw some ideas around about what would be best, and ultimately StudyOVO was born.
https://www.instagram.com/p/BH97_7HAOlT
This piece was a little more fun. Drake just loves Jordans, and obviously is part of the brand at this point, so it was something that came about and made sense and seemed like something fun to do. So I did it—simple as that. I also created a custom maple box with gold details and a black leather interior just to take the whole thing to a new level.
What made you choose gold for this piece?
I wanted to do a shoe and a material that made sense for me as an artist and for him as well, and gold was the obvious choice, not only because it's a one-of-one but because he uses gold on his shoes with the brand as well as in other places, like the OVO brand and the cover of Take Care. 
I knew that the stingray texture of the OVO 10 would make for a really interesting piece too, so I was excited about it and some of the other natural details of the Jordan 10, like the accomplishments on the bottom and even the shape of the laces.
Keep up with artist Matthew Senna on Instagram, where he posts all his current and past work, and check out his website here.