Everybody Wants to Buy El Chapo's Ridiculously Ugly Shirt
Here's how you can get yours.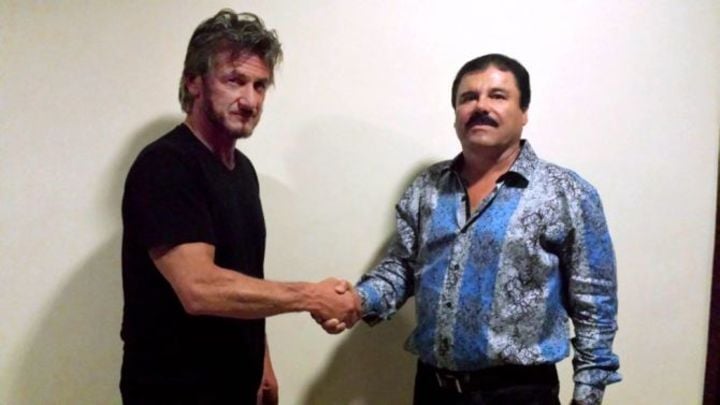 Shortly after notorious drug lord Joaquin "El Chapo" Guzman was arrested in Mexico last week, Rolling Stone published an in-depth (and highly controversial) interview between the fugitive drug lord and actor-turned-gonzo-journalist Sean Penn. We learned a lot about Guzman — that the head of the Sinaloa cartel rarely drinks or does drugs, and he doesn't doesn't want to "be portrayed as a nun" (go figure) — but the interview also yielded an incredibly important revelation: El Chapo has terrible taste in shirts:
I mean, just look at this fucking silk monstrosity. It looks like something a hired goon at a Miami nightclub would wear before Al Pacino blows him away. Sure, Guzman isn't necessarily living his best life right now, but we expected something a little less tacky from one of the most wanted men in the world.
Somehow, that hasn't stopped El Chapo's shirt from becoming the latest fashion craze:
" tml-render-layout="inline
Apparently El Chapo does his shopping at mens apparel brand Barabas, which has a store in downtown Los Angeles — and the company is loving it. The store is advertising the 'Most Wanted Shirt', which TMZ says initially "crashed from the initial sales surge," right on its homepage for the low, low price cool $128.
Let's be real — these are garbage shirts that nobody should wear, even for Halloween (which, if you spend $128 on a costume, well, just no). But if you desperately want one, you may have to wait: they've reportedly sold out across the U.S. for the time being.