Eminem's Air Jordan 4 'Encore' May Finally Be Released To The Masses
These insanely coveted retro kicks definitely deserve an encore.
In 2004, Eminem released what later became one of the most sought-after sneaker collaborations in history: his blue, red, grey and black Air Jordan 4 with Nike.
It was dubbed the Air Jordan 4 "Encore" to mark the release of his 2004 album Encore and can now only be found at New Yorkbconsignment shop Stadium Goods in a Size 9 for a cool $69,000. Can't fit into those? Don't worry: there are pre-owned options on eBay for just $15,000.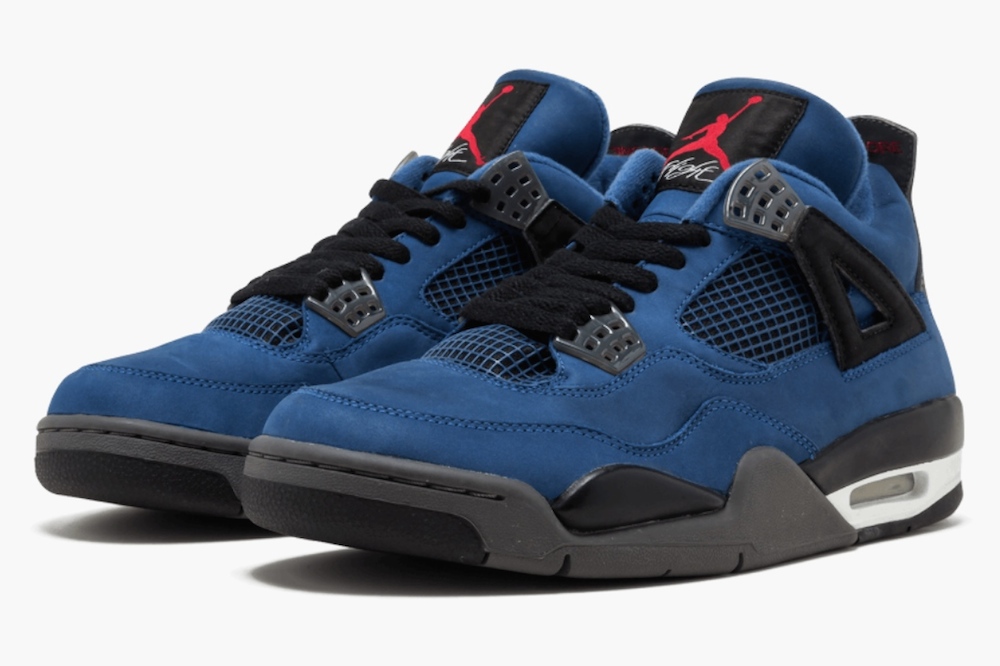 But don't break open your sneaker piggy bank just yet. Rumor on streetwear scene is that Eminem will re-release the now-iconic sneaker around the drop of his next album Revival, on December 15. That means it could be coming back any day now.
The proof is on Eminem's Instagram account. He just shared an image of him at a StockX store with a pair, although Hypebeast diligently points out that the blue upper is brighter and that the grey on the heel tab and outsole is lighter. If this is true, all signs point to a new upgrade coming.
https://www.instagram.com/p/Bcn1pbsleJS
This backs up the veracity of an earlier image leaked by Jordan Magazine, which claimed that the new sneaker will "look just like this pair in the pic!"
https://www.instagram.com/p/Bcn5skTlvLw
Hopefully, this suspected re-release will diminish the exorbitant cost of the Air Jordan 4 "Encores" online… or just reignite mania for an original pair.