20 Essential Style Items Every Man Should Own
Dress to impress.
Getty Images
Many guys make the mistake of experimenting with their wardrobes before they've mastered the basics. There's no harm in trying out bolder prints or a pair of espadrilles, but they can't take the place of the style standards that should make up your everyday armor. 
There are at least 20 key items that every man should be able to lay his hands on when the occasion demands. They can be simple or more expensive as long as they fulfill the necessary function and have you looking good enough to get into any restaurant you want, elicit compliments from women and men alike, and at least convey the impression that you're gainfully employed.
Many of these items can, and should, be worn together, but in any case can serve as anchors against the whims and winds of fashion and the inevitable sartorial mistakes that no man is immune from.
Here, 20 essential style items every guy should own:
1. The Polo Shirt
Dressy enough to take you anywhere and always effortlessly cool; but leave the logos at home. British brand Sunspel's Riviera polo shirt ($125) was originally made for Daniel Craig to wear in Casino Royale. And Ralph Lauren's RRL indigo cotton polos ($165) are an icon perfected.
2. The T-Shirt
White, black or grey, please. Wear it under anything from a blazer to a biker jacket. Buck Mason's vintage-inspired curve hem tees ($30) are some of the softest we've ever worn. And Brooks Brothers' Red Fleece garment dyed tees ($24.50) appear perfectly broken in without fading.
3. The White Dress Shirt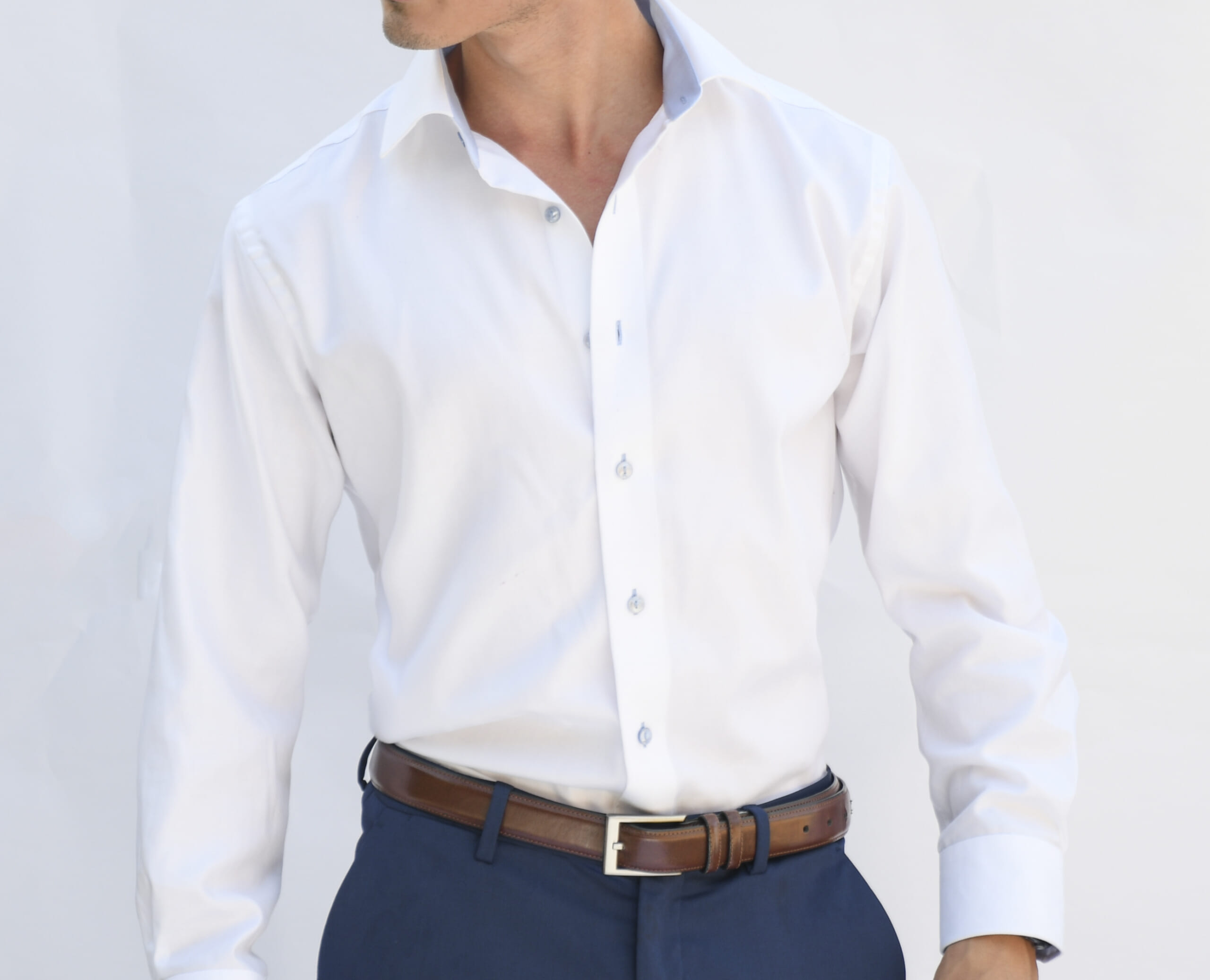 Worn with or without a tie, and with or without a jacket for that matter, this is the one shirt that suits every occasion. Lorenzo Uomo's aptly-named Perfect White Shirt ($95) is tailored with a touch of stretch for an ideal fit. And if a button-down collar is more your speed, Sid Mashburn's slim but not skinny version ($125) is a solid choice.
4. The Denim Jacket
There will always be a bit of a rebel edge to any man wearing a jean jacket, even with a tie, while layering them under other jackets is always a sharp look. Levi's denim jackets ($89.50) now available in several different styles will always be the gold standard. And for more of a badass look go for Allsaint's black denim Buzzard jacket ($180).
5. The Bomber Jacket
The most versatile layer you can own for in between seasons, it wors with a tee or a turtleneck. Massimo Dutti's sheepskin nubuck bomber ($375) is beautiful leather that won't break the bank. Belstaff's upgraded version ($1,195) the Clenshaw in butter-soft Nappa leather, is a lot more luxe but will last a lifetime.
6. The Waterproof Jacket
The perfect waterproof jacket will of course keep you from getting wet, but it should also be versatile enough to layer over everything from a long sleeve tee to a cashmere crewneck to suit the demands of the season. Stutterheim's classic raincoats ($195) in cool colors are designed for Swedish weather but perform equally well here. And Barbour's Lutz wax jacket ($450) is tailored like a sportcoat offering weather-resistance without extra bulk. 
7. The Puffer Jacket
A puffer, while essential for keeping warm in cooler climes, doesn't have to mean a full-on parka if you're not planning an assault on Mount Everest. Bonobos' quilted Banff jacket ($248) gives you all the insulation you need in a nattier fashion. And Uniqlo's ultra-light down jacket ($69) is cut slim, packs easily and is extremely easy on the wallet.
8. The Unstructured Blazer
Unstructured because it's as comfortable as a cardigan, allowing you to look respectable without sacrificing comfort. Navy is the obvious move but our advice is go grey. Buck Mason's Felted Chore Coat ($195) is the perfect weight wool and they nailed the fit. And Outerknown's equally appealing Ambassador Blazer ($325) is effortless elegance personified, and looks like it comes with a table at Nobu Malibu.
9. The Blue Jeans
If you are over 35, do not, repeat not, buy skinny jeans. Slim is where it's at. Mott & Bow has mastered the art of elevated basics with their denims in various washes ($96-$128) and none of that "distressed" nonsense. And Brave Star Selvage bought up some of the very last stock of selvage denim made in America for its killer Cone Mills jeans (from $98). You can choose how dark to go, from raw to a bit faded, but allow for some natural wear over their tour of duty. 
10. The Chinos
You'll also want to err on the slim side when it comes to chinos, khakis, or whatever you want to call them – so long as they fit. Everlane has the best selection of classics in various different weights (from $58) and fabrics, from standard cotton to twill and corduroy. And Gant's Tech Prep slim chinos ($155) are engineered to sartorial perfection if you're looking for a sharper edge.
11. The Everyday Watch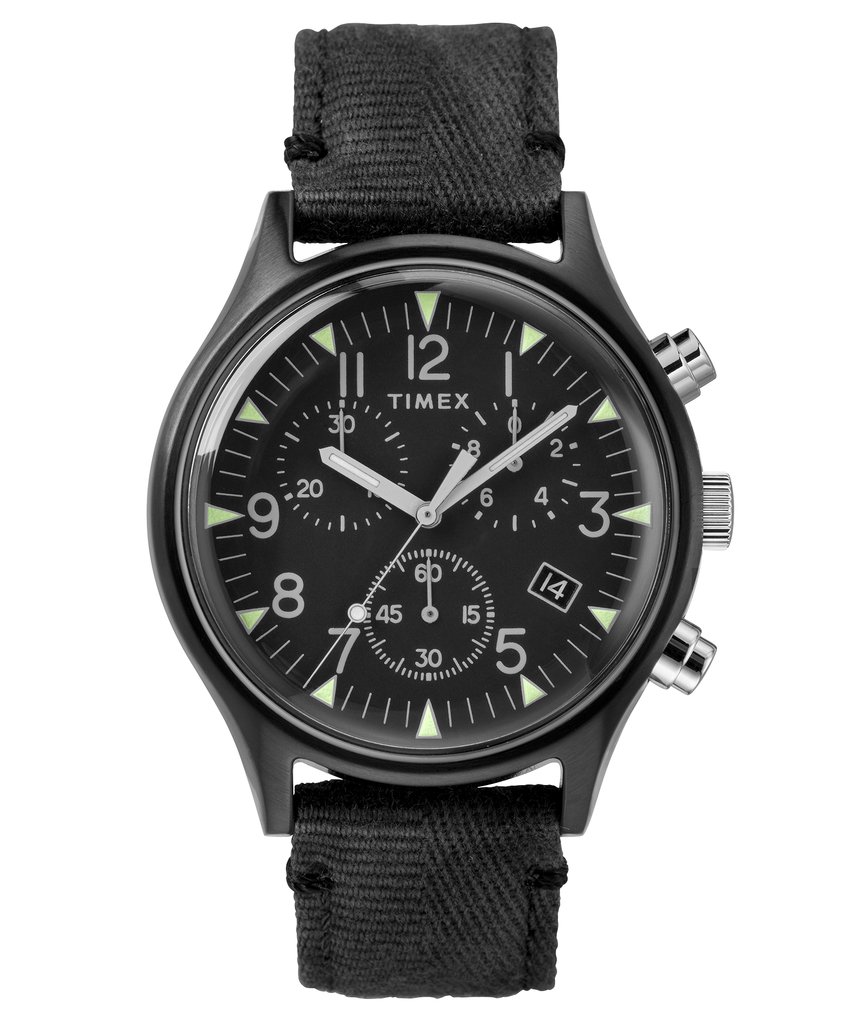 A watch is one of the few ways for a man to really express himself without resorting to tattoos or inadvisable haircuts. Timex's capsule collection designed by Todd Snyder ($99) are super cool and eminently affordable, easily allowing you to acquire more than one. And the iconic Rolex Submariner (from $6,295) is the ultimate wristwatch for many men, with good reason – James Bond and Steve McQueen made it famous.
12. The Dress Watch
Be prepared to splurge a bit on a timepiece you intend to wear on more formal occasions – think of it as an investment and future heirloom. Cartier's Tank watches (from $2,550) are true watchmaking icons that have adorned the wrists of many famous men. And the IWC Portofino ($6,995) is as slim and elegant as they come while still utterly masculine.
13. The Cashmere Sweater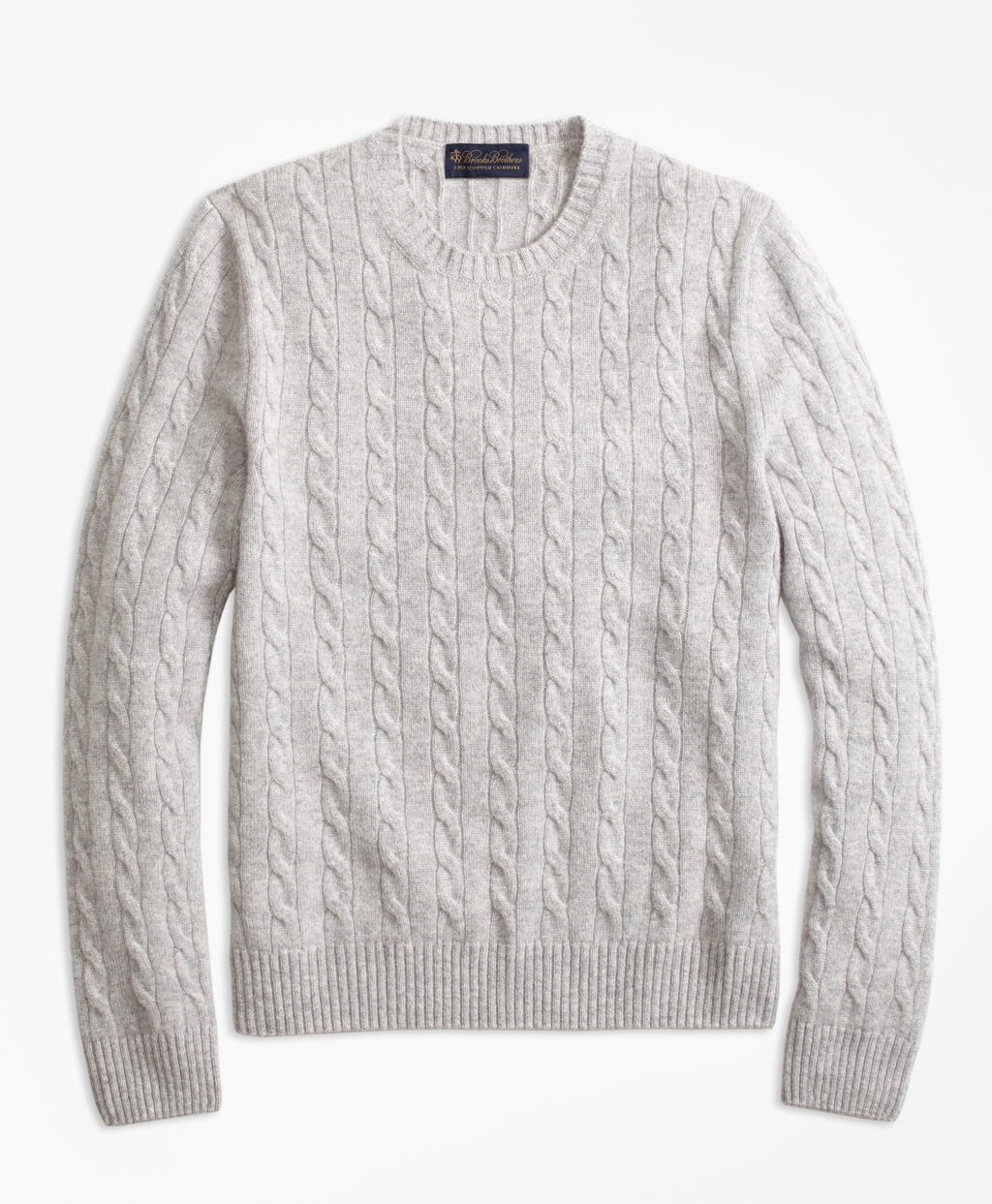 Cashmere is of course already an upgrade from basic wool – it's lighter, warmer and softer, and has a more refined appearance. Everlane's $100 cashmere crewneck is a great way to get in on the ground floor. And Brooks Brothers' cable knit crewneck ($368) is the perfect upgrade, adding texture and interest to your look. In basic grey it's not as preppy as a brighter color.
14. The Winter Cap
A perfectly warm cashmere watch cap may seem like an extravagance but doesn't have to be. We swear by Williams Cashmere's affordable rib knit caps (from $32) in a range of great colors. And Goorin Bros. Barnaby tweed ivy caps ($110) are universally flattering and a bit dressier. The watch cap is a bit more rough and tumble, the ivy more vintage-y and appropriate with dressier threads.
15. The Scarf
Don't think of a scarf as a necessary evil that you have to wrap around your neck boa constrictor-style in order to keep warm – chosen with aplomb it can anchor your appearance. Thom Browne's Aran wool scarf ($250) looks like it was hand knit in Ireland (it was) and has subtle details like his signature ribbon. And Paul Smith's classic dove grey cashmere ($195) number with fringed ends will never go out of style. 
16. The Boots
Boots add depth, stature and a certain rugged elegance when chosen properly, that is to say not too casual or too pointy. Vionic's wingtip Wesley boots ($199.95) in burnished cognac-colored leather hit the mark head on, and they're engineered for comfort. And L.L. Bean's Signature Jackman Ranger Mocs ($109) are a bit more casual and crafted in supple leather that gets better with age.
17. The Sneakers
The key to a great sneaker is finding one that wears well with a suit or a pair of shorts; they should be the most versatile shoe in your wardrobe. Cool California brand SeaVees gets it right with kicks like the Racquet Club in soft suede ($108) which we love in navy blue and oyster grey. And L.A.'s Clae caught our eye with the Bradley, their take on the low top ($140) everyone's been wearing finished for fall in a great shade of olive green. 
18. The Wallet
As one of the few accessories you (should) display in public, investing in a decent wallet is a smart move – one of the details that count. Shinola's slim billfold ($195) in bourbon-colored premium harness leather gets better with age. And if you want to go even slimmer and avoid back pocket bulge try Santiago Gonzalez's sleek card holder ($295) in luxe army green alligator.
19. The Bag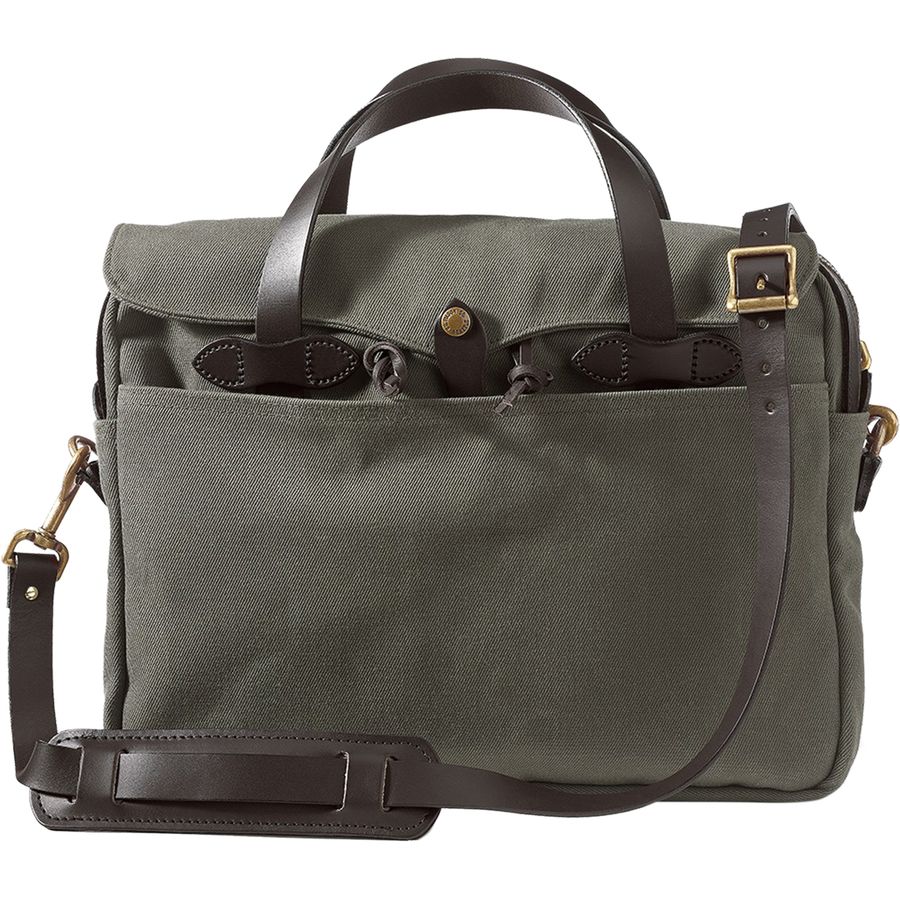 Whether or not a briefcase is essential equipment in your chosen profession, acquiring a bag you look forward to slinging over your shoulder will make your workload that much lighter. Nothing beats Filson's rugged twill Original Briefcase ($325) that will be your faithful companion for life. And if you're looking to haul more gear consider Dooney & Bourke's luxurious Florentine leather duffle ($369) that will likewise get even better.
20. The Sunglasses
Your sunglasses say a lot about you at first glance, but whether they whisper or shout is up to you. And chosen with care, they're worth a second glance from whoever you're looking at behind them. The Persol 649 ($207) shot to fame on no less a mug than Steve McQueen and they remain the coolest choice. And a pair of folding Wayfarers $($153) that the company now allows you to customize are coolness that can go anywhere.