7 Style Essentials to Buy Now for Fall
It's time to step up your fall fashion game.
We're all for summer but as a season it has limitations, style-wise–less clothing is a necessity in these times of soaring temps. When the weather finally does take a turn for the cooler, it's the perfect opportunity to layer up and look sharp.

Here, seven style pieces to get you ready for fall fashion:


1. Ted Baker London Suede Bomber Jacket
Bomber jackets are all the rage right now, but you can stand out from the pack in a proper manner by going for a refined suede version in deep blue. Ted Baker's take has a wild inner lining too. $745.

2. L.L. Bean Signature Shawl Collar Cardigan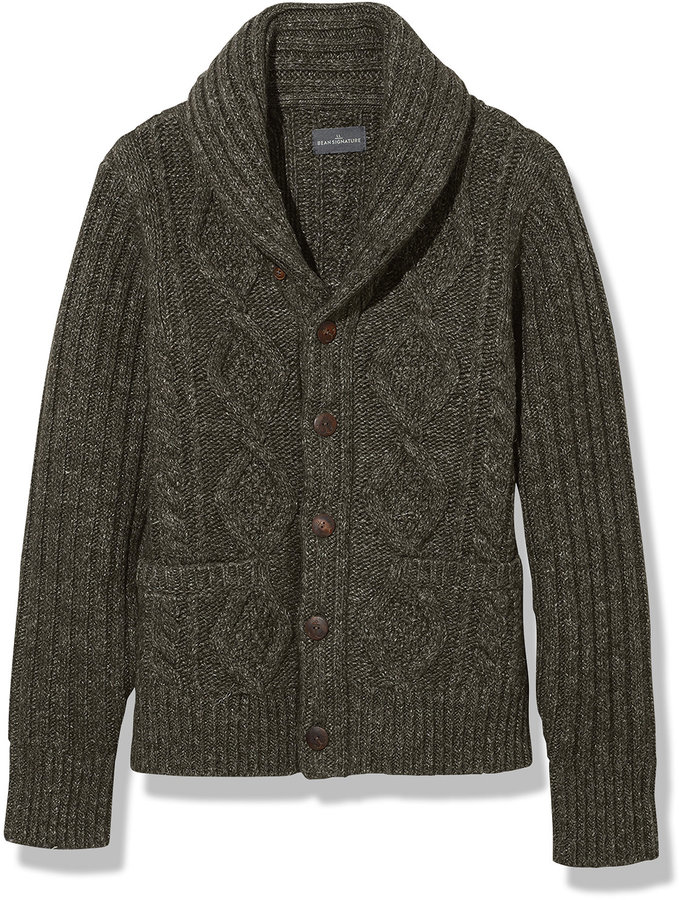 The shawl collar cardigan always transcends fads and trends, and this version from L.L. Bean's high end Signature line, is the perfect blend of wool and linen in a chunky fisherman's knit and key loden green color. $199


3. A.P.C. Slim Fit Selvedge Jeans
Your jeans should still err on the slim side, but not so tapered as to cut off your circulation. Darken things up for fall but keep the look classic and clean with minimal detailing. French label A.P.C. has been getting it right for years. $185


4. Ralph Lauren Cable Knit Cashmere Crewneck
A cashmere crewneck is the essential layering piece for fall, and this heather grey color hits the mark every time. Ralph Lauren has elevated it from a preppy mainstay to something every gent can pull off. $398

5. Clarks Leather Wingtip Boots
Clark's is famous for their suede chukka boots, but they've gone beyond that now with other iconic styles including this killer pair of wingtip boots in slightly distressed chestnut leather. Just add falling leaves. $160

6. Polo Ralph Lauren Suede Baseball Cap
It's not quite time for wool or cashmere lids but this updated and uprated version of a classic baseball cap from Ralph Lauren, finished in olive green suede, is elegant enough to wear with a tweed jacket. $98.50


7. Brigg Malacca Flask Umbrella
When it comes to umbrellas the Brits know best, and the British gentleman best of all. This wood and silver-handled version from London's venerable Brigg, available in various bespoke colors, cleverly conceals a booze flask for when emergencies – or sheer boredom – arise. $1,000