Why The Fanny Pack Is Making An Unlikely Comeback
Your dad's embarrassing travel essential is inexplicably back in style.
The fanny pack, that unsightly zippered pouch favored by overweight tourists the world over, has been a style punchline for years. By 2002, the humble dad bag even spawned an ironically-named electro pop group, also called FannyPack, who had a minor club hit with their song "Camel Toe."
So perhaps it's no surprise that more than a decade after it was the source of ridicule, the fanny pack is making a comeback. We can thank the daring designers of Milan Fashion Week SS17, who waged a valiant effort to upgrade the '90s-era travel essential into something that might actually pass for stylish.
A number of risk-taking brands, like Versace, Canali, Massimiliano Giornetti, and MSGM, sent models down runways with upgraded, fashion-forward butt bags.
Versace played it straight, showing that a black, party-in-the-front number can actually pair well with a black trenchcoat.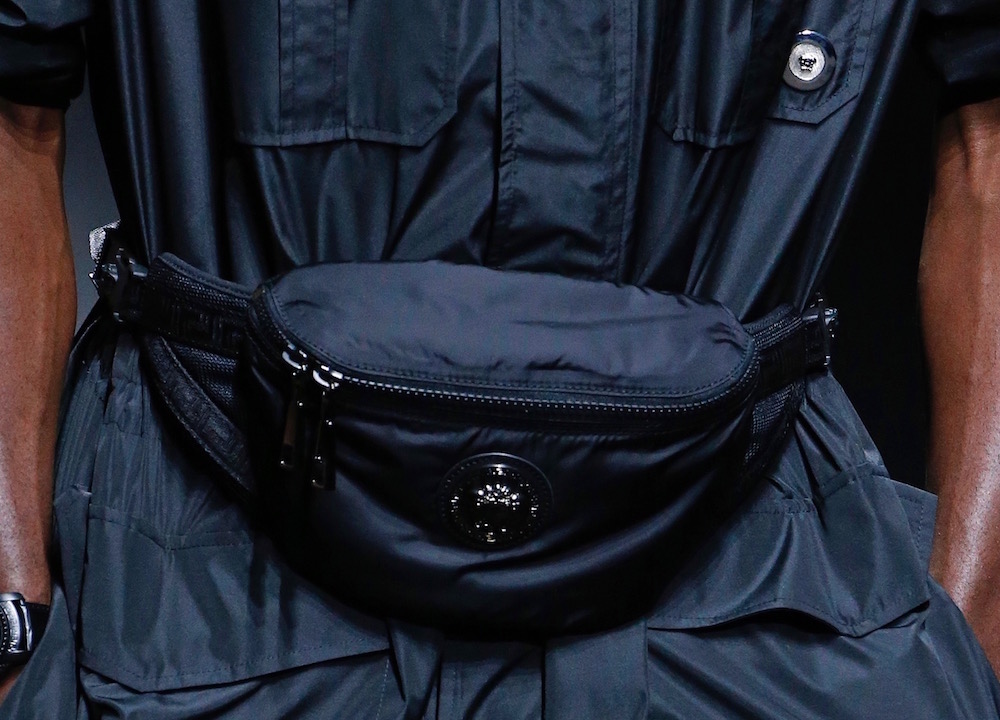 Canali made a strong case for the pack, revealing it could even work in a business setting.
Massimiliano Giornetti took the biggest risk, debuting a geometrical hip bag in an eye-popping blue hue.
MSGM boasted its versatility, slinging a sportier model over the shoulder instead. This one reads more like a smaller, heightened satchel if anything.
We've raised an eyebrow at recent hipster iterations, but these packs would make any fanny proud.