5 Fashionable Watches To Upgrade Your Style Game
From Salvatore Ferragamo to Louis Vuitton, these luxury fashion timepieces are turning heads.
A beautiful timepiece on your wrist has always been a fashion statement, and it's never been easier to accessorize in style, with top fashion brands producing exquisitely designed watches. So with that in mind, let's take a look at five recent releases that epitomize this timepiece trend.
Salvatore Ferragamo offers a visually appealing contrast between its blue face and guilloche dial, and its gold accents. It's a hybrid smart watch that can connect to your mobile device for activity and sleep tracking. 
The Michael Kors Lexington achieves beauty via its monotone simplicity and, thanks to its stainless steel bracelet strap and bezel, its durability. 
Not to be outdone, the Louis Vuitton Voyager is crafted from 18k pink gold, featuring a deep-blue dial with pink-gold accents, and a blue alligator strap. 
The Hugo Boss Navigator takes the modern chronograph look to the peak of refinement, with a scratch-resistant sapphire crystal, stylish stainless-steel bracelet, and an understated color that will complement any blue-tinged wardrobe. 
The Versace Blue Aiakos is an automatic watch meanwhile boasts a classic case and gold tone hands but with a sportier ridged leather strap. The Versace Medusa Head brings the fashion house's trademark pomp to the watch.
Here, a closer look at those five timepieces from your most coveted brands: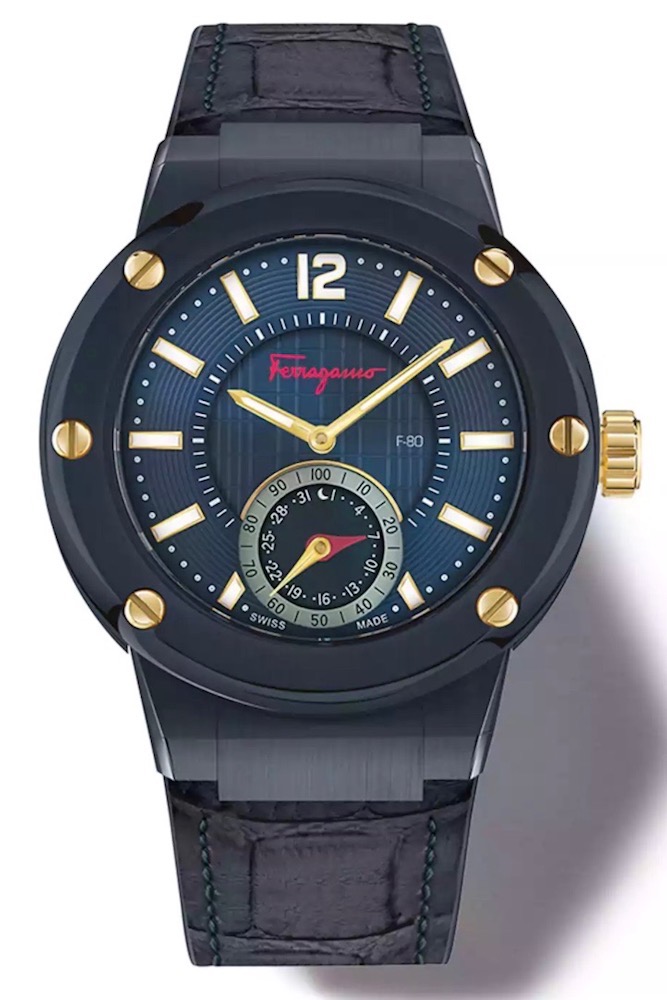 This article appears in Maxim's January/February issue. Be sure to subscribe so you never miss an issue.