These Glass Igloos Give the World's Best View of the Northern Lights
Watch the Aurora Borealis from the heart of Finland's snowy forests.
(Photo: Arctic Fox Igloos)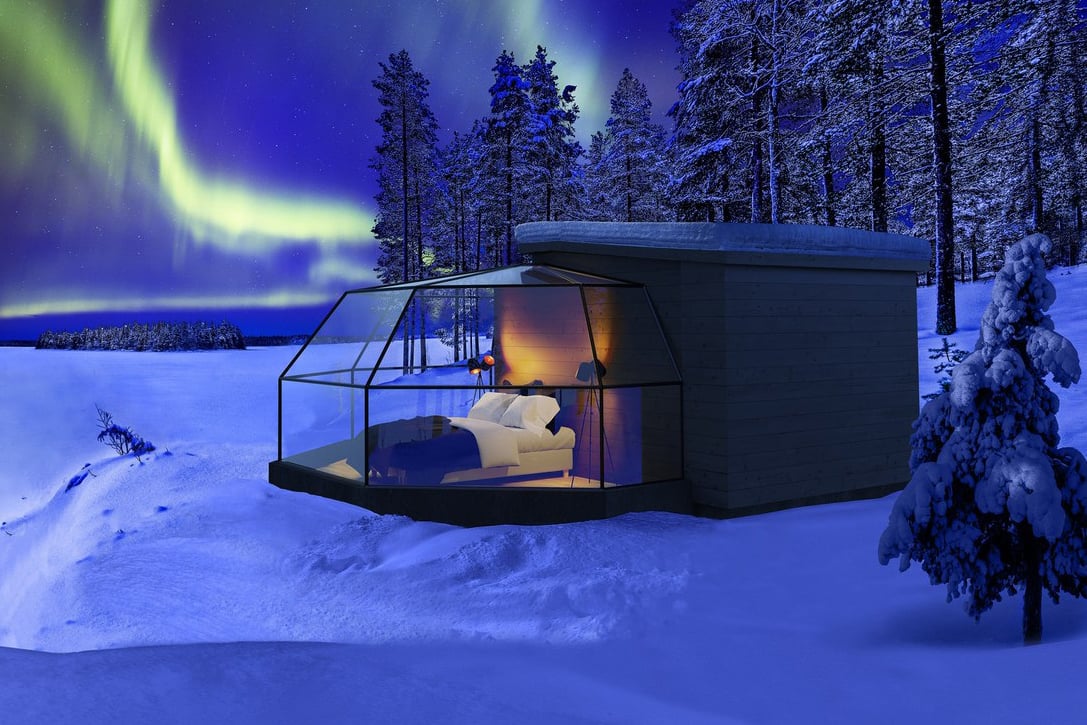 Located in the snowy woods of the Finnish Lapland, right on the shore of Lake Ranuanjärvi, Arctic Fox Igloos are perfect for watching the ethereal Northern Lights.
But don't let the name fool you—Arctic Fox's "igloos" are made of glass instead of ice, giving you a clear panoramic view of the Aurora Borealis. And since it's completely unobscured by city light pollution and reflected in the surface of the surrounding lake, the Finnish Lapland is one of the top places in the world to see the Northern Lights. 
Each igloo has a kitchenette, bathroom, private sauna, and a bedroom with panoramic heated windows that give you a full view of the Northern Lights while keeping frost off the windows and snow off the top of the igloo.
To keep the bedroom view pristine and other things private, the entrance, bathroom, and sauna are all on the wood-walled side of the igloo facing the forest.
Interested in a vacation that'll make you one with nature? You can book an igloo right here.