Omega Brings Back 105-Year-Old Military Watch For Limited Edition Release
Own a piece of watchmaking history.
(Photo: Omega)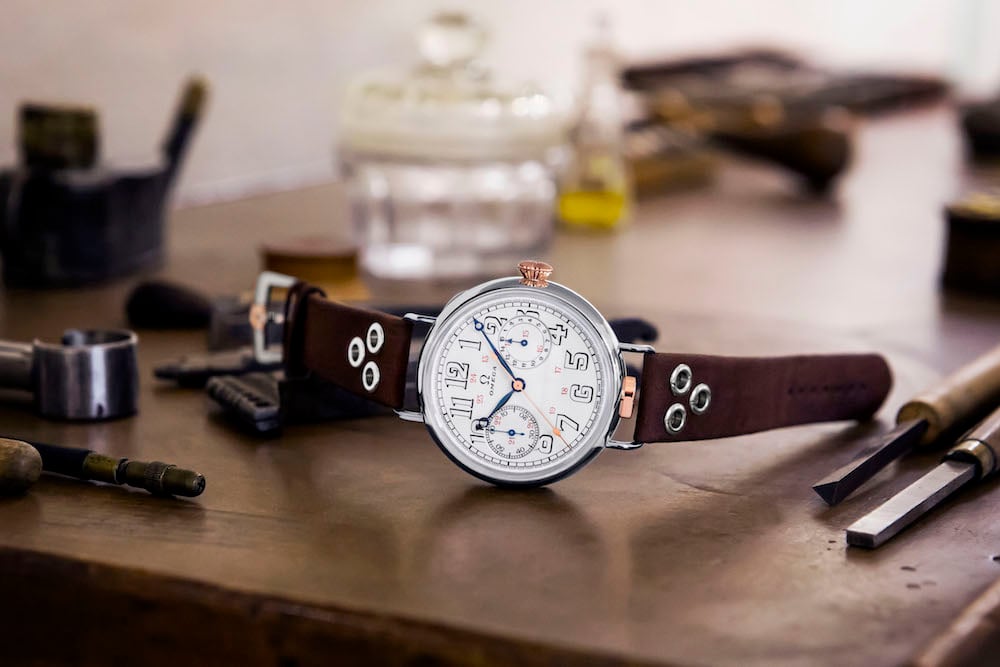 Plenty of watchmakers evoke their own history, but Omega has actually built it into its timepieces.
The latest release from the famed Swiss brand favored by James Bond is a limited edition of 18 pieces, each of which house a 105-year-old chronograph movement.
For these "First Omega Wrist-Chronograph Limited Edition," Omega refurbished 18"' CHRO calibre movements from models released back in 1913.
That means owners will not possess a modernized replica of the classic movement but rather the genuine article.
When WWI broke out in 1914, Omega was already hyping its high-quality chronographs as military watches, and a series of Omegas were produced for the Royal Flying Corps, kickstarting Omega's association with militaristic timepieces. 
Omega was also among the first manufacturers wearable chronographs, and its 18"' CHRO calibre movement was on its first-ever chronograph models. Omega unearthed just 18 of them from vintage models kept in the company's vaults.
Apart from restoring the calibres, Omega harks to the design of the original releases with an 18K white gold case, an 18K gold crown, a white enamel dial, blued "Empire" hands, hollow Arabic numerals and riveted leather straps.
You too can own a piece of watchmaking history for $120,000.