Hang Loose At The World's Best Surf Hotels
It's always an endless summer at these luxury resorts.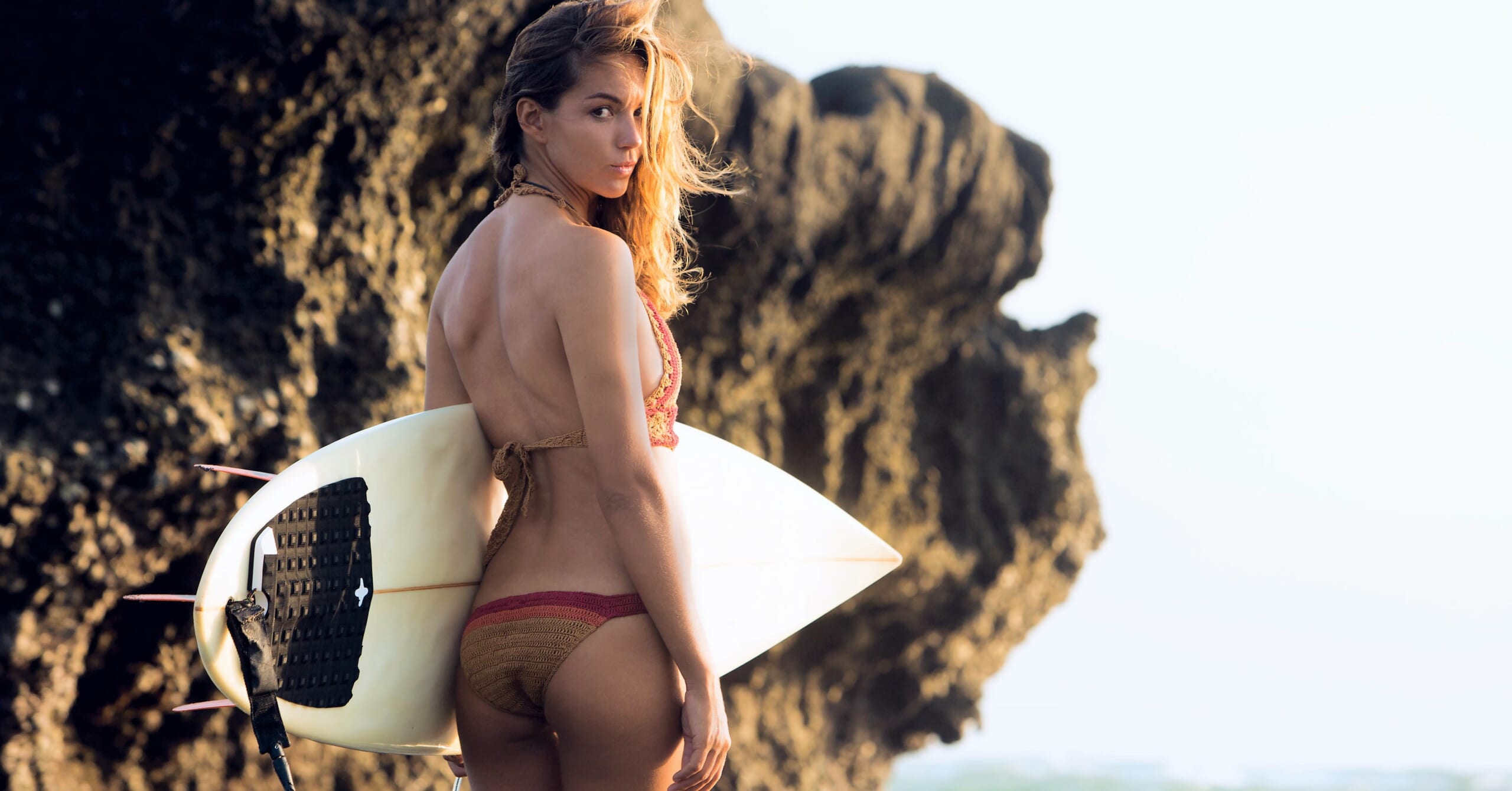 Getty Images
For surfers the world over, the sport has become much more than a simple pastime – it's a way of life. Humans have likely been riding waves (sans board) ever since we first began swimming in the ocean, but the first written record of surfing dates back to Hawaii during the late 18th century. Over the years, it continued gaining momentum but didn't become an international sensation until the late 1950s. Suddenly, destinations like Australia, California, and Costa Rica were inundated with surfers in search of the perfect swell.
Surfing has long since expanded far beyond the extreme sports category and developed its own identity along the way, including a signature fashion, lingo, and lifestyle. The luxury hospitality industry has embraced the culture, taking the theme to incredible new heights. Here are some of the best surf hotels scattered across the globe.
Los Cabos, Mexico
Los Cabos sits at the south end of Mexico's Baja California Peninsula, encompassed by the sparkling waters of the Sea of Cortes and the Pacific Ocean. Before it became hot spot for beachgoers, fishermen, divers, and surfers, the area was originally a remote and rural stretch up until the late 20 century. Today, tourism reins supreme, luring more than two million vacationers each year.
One of the region's most lavish retreats is The Cape, A Thompson Hotel. The jaw-dropping property is a perfect blend of soul and el sol, with a cool-but-contemporary vibe that feels reminiscent of So Cal in the 1960s. Days are spent lazing by the sea while nightly festivities regularly creep into the wee hours of the morning. The first-rate resort is situated next to a popular point break called Monuments Beach. Huge rocks intercept incoming waves and cause them to form a continuous barrage of barrels (versus leveling out at sea). So at Monuments, waves can consistently be found without fail, even if the rest of the waterfront is flat.
Osa Peninsula, Costa Rica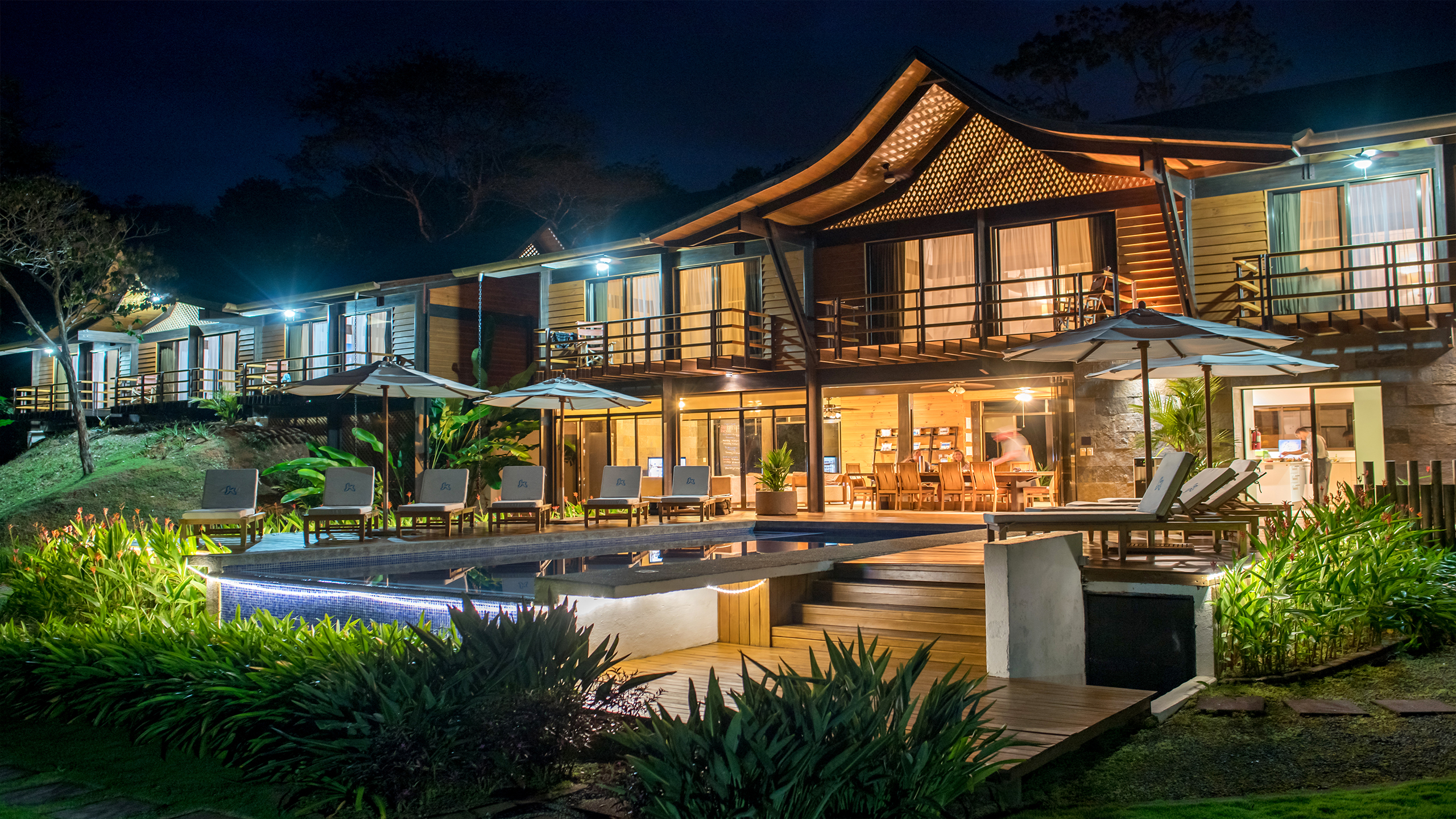 Simply put, Costa Rica's Osa Peninsula is an undisputed oceanfront oasis. Framed by lush rainforests and majestic mountains, this tropical escape draws surfers year round, yet its stretches of coastline never seem overcrowded. The destination also receives praise for its rich culture, friendly locals, and colorful culinary flavors.
At Kalon Surf, a team of dedicated surf coaches is constantly available, catering to everyone from first-timers to advanced experts. Beginners cut their teeth by practicing the basics in an infinity pool before attempting to master the ocean's whitewater and eventually paddling out further to shred set after set. The resort's spacious rooms offer luxurious touches like panoramic Pacific Ocean views, king size beds, and private balconies. They also offer a slew of entertaining experiences from zipline tours to fishing excursions, so there's plenty of time to explore in between drop-ins.
Taghazout, Morocco
Taghazout is a quaint fishing village that has become famous for its postcard-worthy Moroccan backdrops and unrivaled sense of relaxed hospitality. It also boasts miles of waterfront vistas and world-class waves. The latter has led to the destination becoming a popular surfing spot for Europeans, especially Germans and Scandinavians looking to escape the hustle and bustle of more saturated cities like Marrakech and Agadir.
One of the most in-demand surf schools is the Hashpoint Surf Camp. Its dedicated surf house has eight rooms overlooking the crashing waves as well as additional perks like two communal roof terraces and traditional Berber dinner events hosted every week. With an 18 person maximum capacity, visitors know they can always anticipate personalized, friendly service and an unforgettable stay. With multiple affordable packages and a crew of local surfing superstars, there's truly something for everyone at this Moroccan retreat.
Carlsbad, California
Southern California's sun-soaked shores have long beckoned surfers from all over the world, and Carlsbad is no exception. Close to vibrant San Diego, its friendly vibe, ideal weather conditions, and pristine beaches make Carlsbad a fan favorite. And those in search of a picture-perfect surf-themed weekend need not look any further than the Park Hyatt Aviara Resort Golf Club & Spa.
With 327 rooms and suites, the hotel has been welcoming the international surfing set since 1997. Known for their coastal charm, world-class golf club, and award-winning spa, the property also offers a one-of-a-kind surfing experience to help visitors make the most of their trip. The two-night "Surfing with the Chef" program allows adventurers to take morning surf lessons from Executive Chef Pierre Albaladejo before embarking on a road trip to San Clemente. There, participants have the opportunity to pop into surfer Greg Noll's Surfboard Workshop to meet with designers and create their very own customized board. Talk about a memorable souvenir.
Pichilemu, Chile
Pichilemu is a South American surfer's paradise tucked away in central Chile, about a three-hour southwest drive from Santiago. Its most famed beach, Punta de Lobos (or Wolves Point) was declared a World Surfing Reserve by the Save the Waves Coalition back in 2013. Known for its black sand beaches and killer waves typically measuring from six to 10 feet, surfers have long flocked to this laid-back oasis.
Hotel Alaia can be found nestled in the dunes overlooking this beloved beach. Its name comes from a type of environmentally friendly surfboard, typically made from a soft organic wood and coated in beeswax and linseed oil. The 12-room boutique property first opened its doors in 2014 and has been attracting locals and tourists alike ever since. Here, guests can borrow from a collection of surfboards and gear, and even take private lessons from an on-staff pro to help master their moves. Whether you're a complete Barney or a seasoned expert, Hotel Alaia is sure to impress.