Inside The Fleur Room, The Newest and Highest Rooftop Bar in NYC
View to a thrill.
(Photo: Michael Kleinberg/Moxy Chelsea)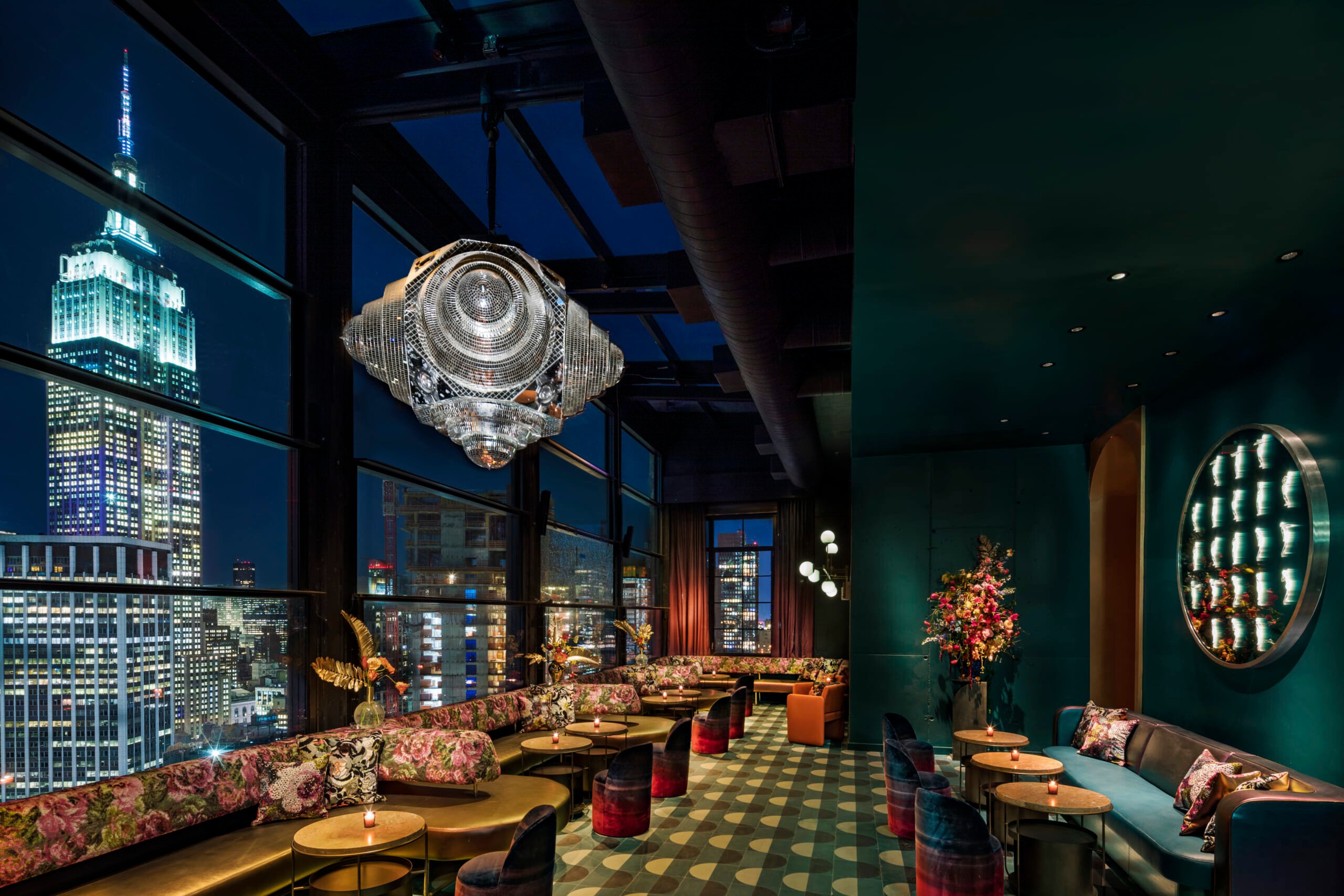 Located on the 35th floor of Moxy Chelsea hotel in midtown Manhattan, The Fleur Room is NYC's newest and highest rooftop bar, and it's got the stunning panoramic views to prove it.
Designed by Rockwell Group in partnership with Tao Group, the swanky sky lounge boasts 360-degree views of the Empire State Building, the New York Harbor, and other iconic NYC skyline staples. 
The space has a botanical theme with floral fabrics, small and large flower arrangements throughout, rich green walls, eye-catching pops of color, metallic accents, and geometric carpeting.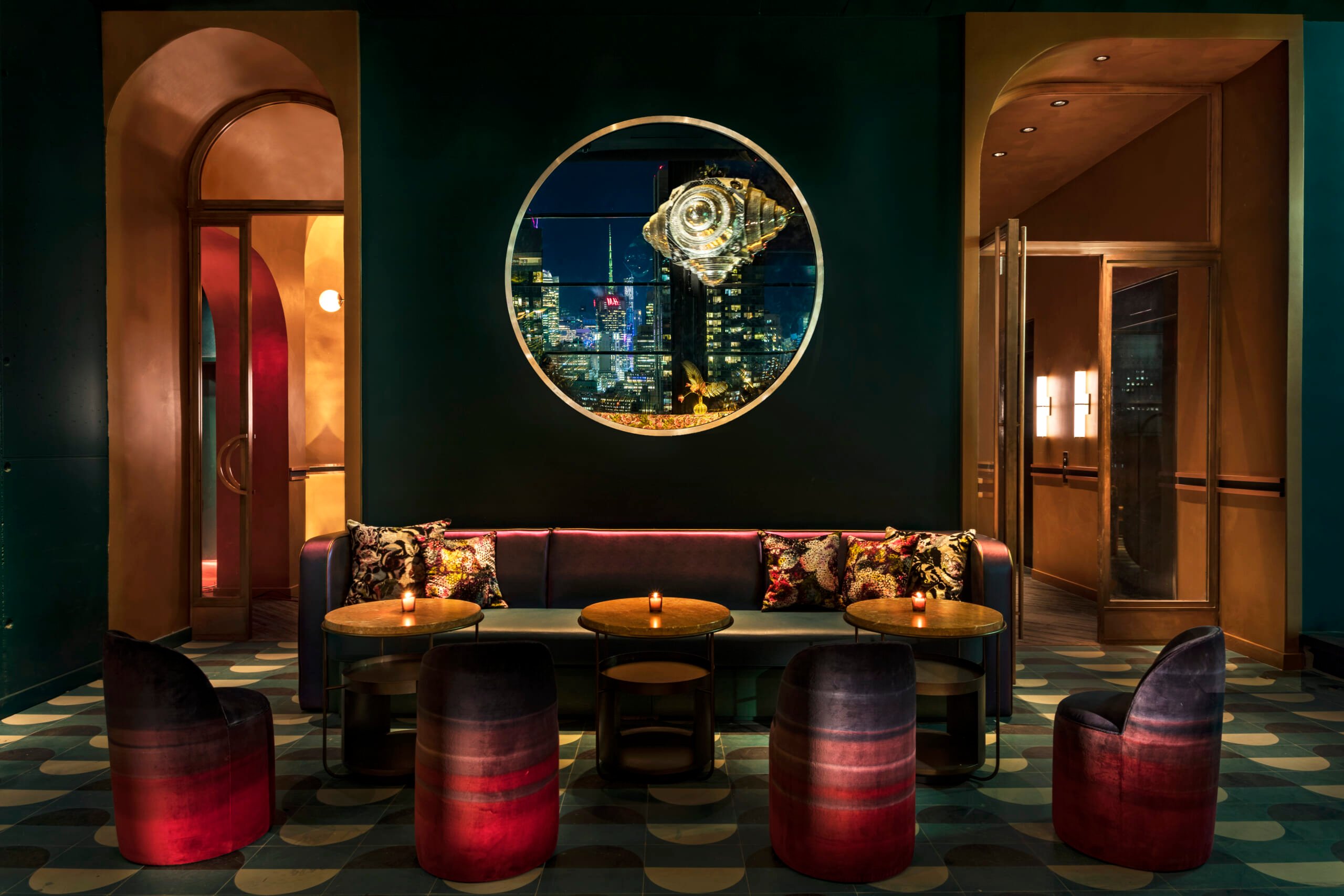 Adding some vintage glamour to the venue is a giant glimmering retro disco ball that once hung in the 1980s Los Angeles nightclub Vertigo, as well as glass chandeliers that resemble water droplets.
When the weather is nice, the glass walls retract at the push of a button, transforming the lounge to an open-air veranda 35 stories in the sky. 
The Fleur Room, which opened to the public this week, offers signature cocktails at its copper-clad bar, and serves luxe bites like warm olives with Marcona almonds, king crab club sandwiches, and black truffle grilled cheese.
The bar is the brainchild of nightlife impresario Angelo Bianchi, who says he got the inspiration for the lounge from his travels to Paris, where he visited iconic places like the Ritz and Hôtel Costes. 
"That was the dream, the inspiration," he tells Gotham. "And I think we've gotten pretty close in terms of the sophistication and the elegance of what we're offering, and the level of quality."
And of the spectacular floor-to-ceiling windows, Bianchi knows they'll make an impression on anyone. "This is a true wow moment. Even the most jaded New Yorker comes here and their jaw drops," he says.
In an Instagram post, Bianchi explained that his vision was to create "a place where the Picassos and Kerouacs in my midst would like and feel comfortable— its what I love, what I do."
https://www.instagram.com/p/Bubf_RnHXws
"The Fleur Room will definitely cater to the Chelsea and NoMad crowd—the fashion, art, design set," says Noah Tepperberg, a veteran nightlife magnate who co-founded popular venues like TAO, LAVO, and Marquee. 
"For us, it's a bit of a departure—a smaller, more intimate space than what we usually do. It has the best views I've seen in any hotel rooftop bar." 
Sounds like the sky's the limit.