Buy A Ford GT Supercar and You Can Get This Luxury Watch
For lovers of American muscle cars and killer chronographs.
(Photo: Ford/Autodromo)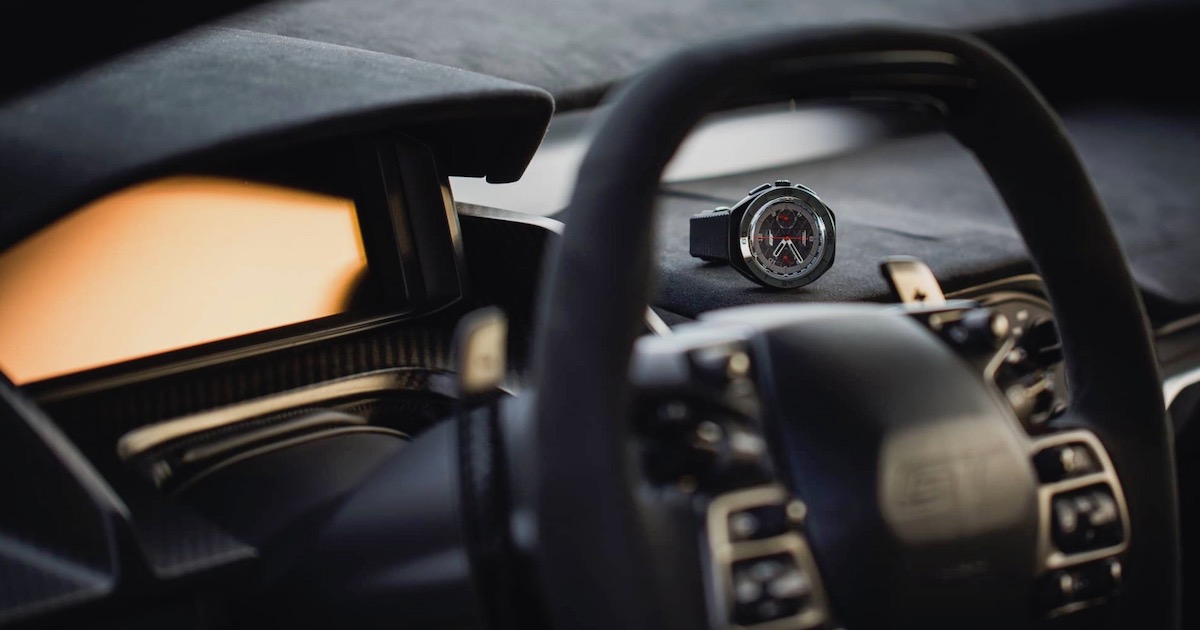 Ford has partnered with Autodromo to create a new customizable 43-millimeter chronograph wristwatch.
Before you check your "luxury watch budget" (we've all got one, right?), be aware that you must first purchase a new Ford GT to be able to buy one.
The "Ford GT Watch" itself clocks in at $11,500, but you'll have to fork up $500,000 first for that upcoming Ford GT supercar, which is set to drop this summer.
It is the price to pay for a truly customizable luxury watch. You can get it in the exact color pattern as your new car, or you can mix and match on a cool new "configurator" feature on the Autodromo website.
Each timepiece is also engraved with a corresponding Ford GT chassis number, adding to its utter uniqueness.
All still share a few design flourishes: a crown that mimics the car's scroll wheel interface, a honeycomb-pattern dial similar to that of structural bosses on the Ford GT's aluminum castings and sapphire casing with the dial's numbers embedded inside.
Inside is a self-winding flyback movement, manufactured in Switzerland by Manufacture La Joux-Perret. The movement is visible through transparent sapphire crystal on the case back. 
If you are going to spend top dollar on a speedy new supercar, why not get a hot new watch to go with it?