The Final Home Designed By Frank Lloyd Wright Is Up for Auction
The Norman Lykes Home in Phoenix was the iconic architect's last residential masterpiece.
(Photo: Heritage Auctions)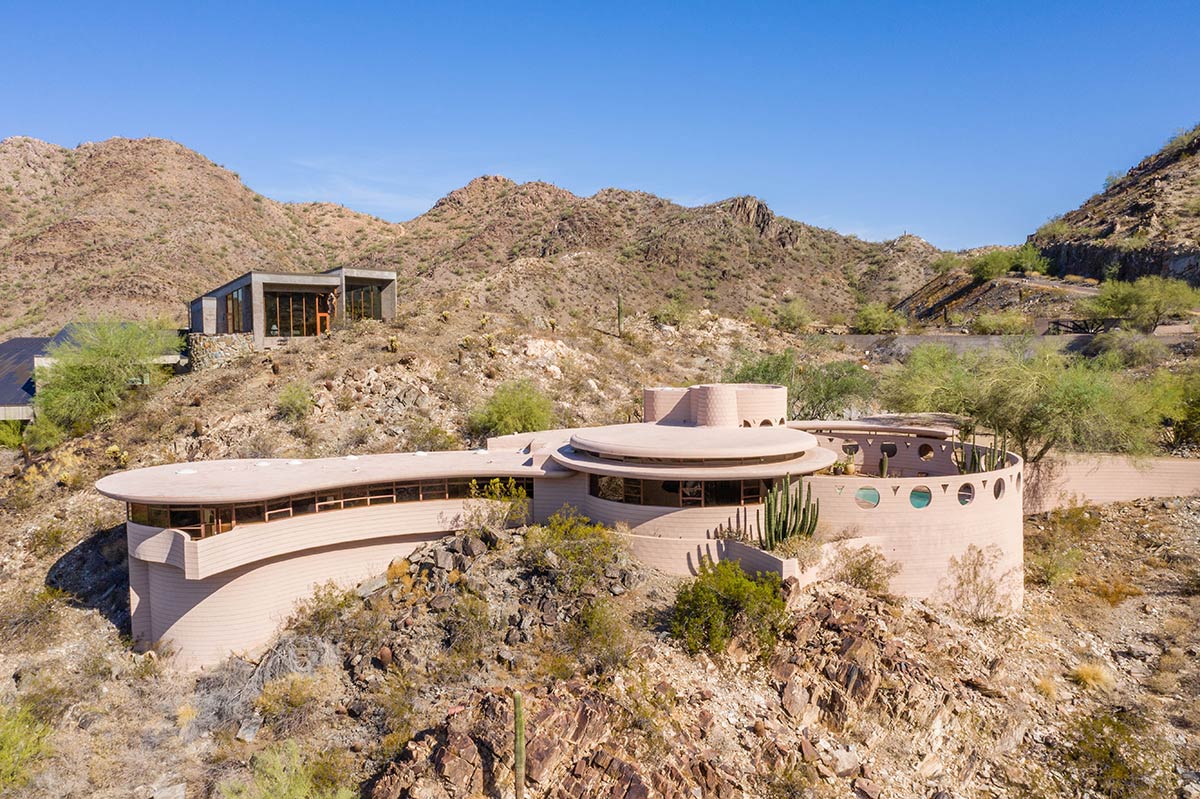 The last private residence designed by legendary architect Frank Lloyd Wright is going up on the block with Heritage Auctions on October 16.
Wright is widely considered the greatest architect of the 20th century. Some believe he was the greatest architect in U.S. history. He gained fame with his uniquely simple style, which he used to design over 1,100 buildings throughout his career—including the iconic Guggenheim Museum and Fallingwater.
The Norman Lykes Home, also known as the "Circular Sun House," is in Phoenix, Arizona. It is the last of 14 circular homes Wright designed and the very last residence of his storied career.
The home was designed by Wright in 1959 and like so many of his residential structures, it was meant to blend in and be fully integrated into the natural desert landscape surrounding it.
The project was overseen and completed by his apprentice John Rattenbury shortly before Wright passed away in 1967.
The house is built of colored concrete blocks that seamlessly blend in with the Phoenix Mountains Preserve, and the entire lot has 1.3 acres of land with a gated driveway.
It has 3 bedrooms and 3 baths spread across 3,095 square feet, and the entire home boasts incredible views of the Palm Canyon and the valley from almost every room.
The master suite has panoramic windows and a balcony overlooking the canyon.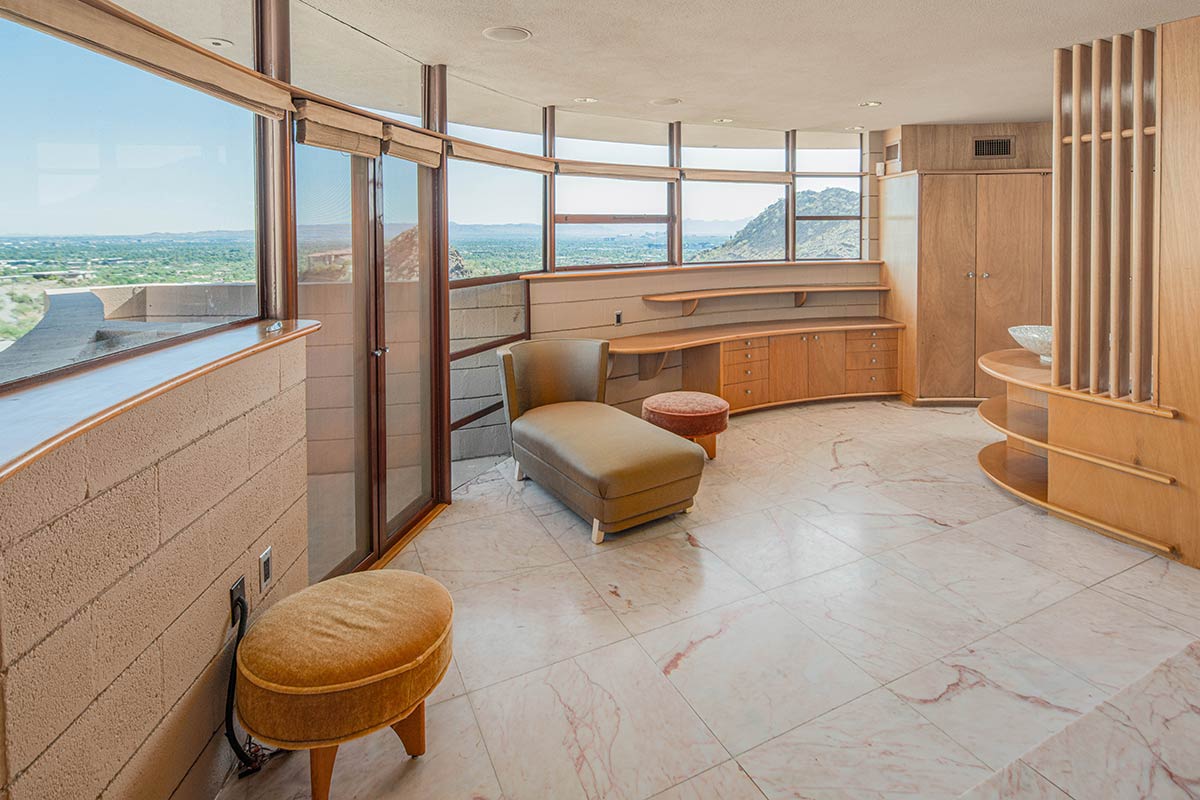 Even the spacious bathrooms have wide windows that allow endless amounts of natural light to filter in.
A private second-story office has sweeping panoramic views, and the home comes fully decked out in mid-century modern furnishings and lots of built-in features constructed from handcrafted Philippine mahogany.
Outside, there's also a striking garden terrace pool lined with mother of pearl.
The home's position on the edge of the Phoenix Mountains Preserve gives it a birds-eye view of the changing light patterns as the sun moves across the canyon.
Learn more about the auction right here.