Are Frongs Hot or Not? An Investigation
The "front thong" trend has been favored by everyone from 'Baywatch'-era Pam Anderson to Beyonce.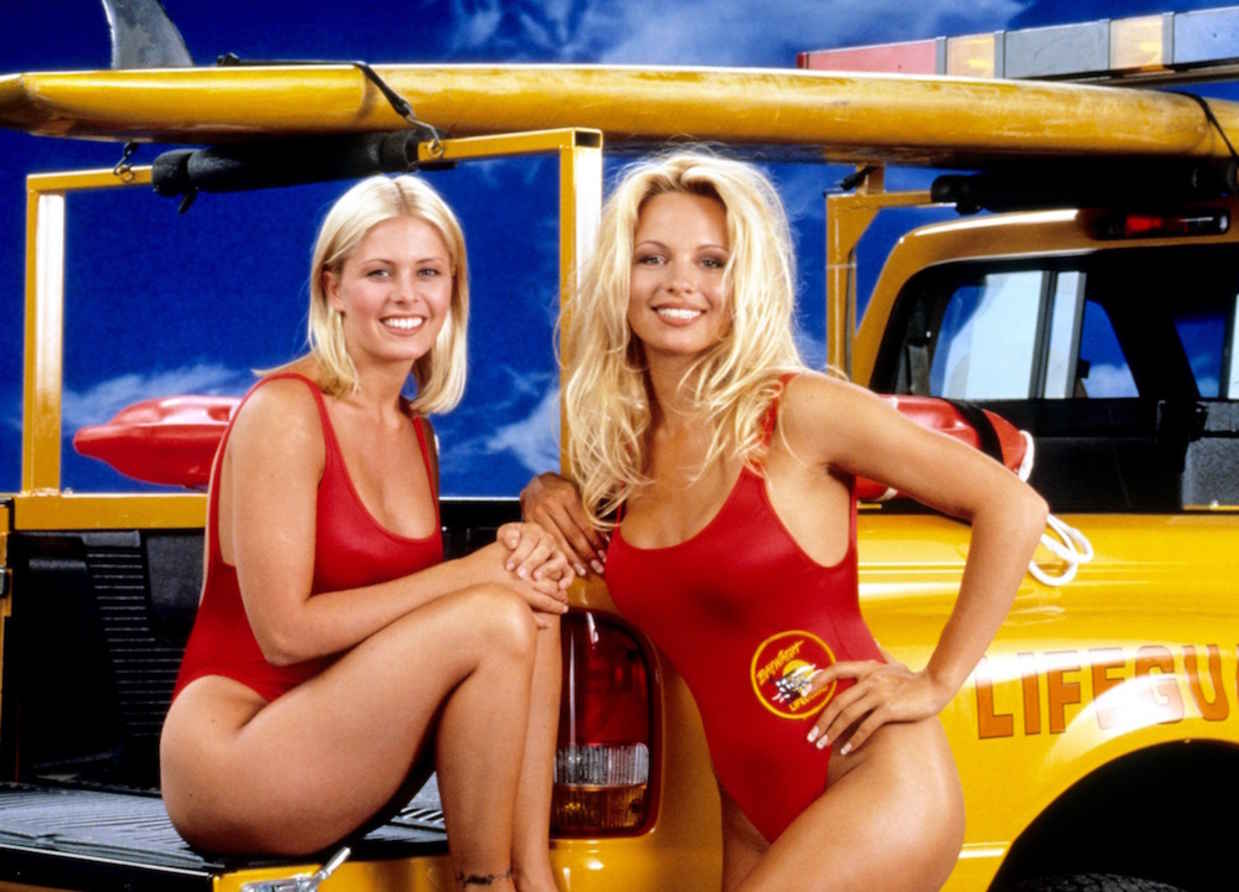 Ever noticed how Instagram bombshells, like Kylie Jenner, have been showing off way more hipbone than usual? You were not mistaken. 
Kylie and other savvy social media sirens have pounced on the latest swimwear trend–the frong. That's a portmanteau of "front" and "thong," for you linguists out there.  
You may recognize its high-waisted glory from "Feeling Myself," the frong-heavy music video Beyoncé dropped with fellow frong fiend Nicki Minaj earlier this year. As many style writers have ably pointed out, that's when the trend really gained traction.
https://www.youtube.com/watch?v=FsiLmKoWpoU
But the frong is as old as time itself (okay, maybe just the '80s). As is the case with most trends, the frong is a throwback, specifically to an era when swimsuits tended to ride up a bit higher on the side. Think Pamela Anderson's one-piece from her Baywatch glory days.
But ever since these retro swimsuits were christened with their "frong" moniker, they've really been given the room to flourish as a trend.
The beauty of the frong is that it allows wearers, like Khloé Kardashian, the chance to wear a one piece but still be daring.
But what impact does a trend among Hollywood style gamblers have on us hoi polloi? 
It has a major impact, it seems.
At this year's Miami Swim Week, designers like Cirone and Revel Rey near unanimously debuted high-wasted new frongs.
It was a full-blown frong fest.
So, is the frong hot or not? 
One point to consider is that the frong may not be the most practical for wearers. It's a bit awkward to show off such a specified part of the body, and it requires some serious… uh… maintenance down there.
But such efforts may pay dividends. A frong is certainly bound to turn heads, and we're hard pressed to find something wrong about women trying on something new.
So the jury is in, people: the frong is, indeed, pretty hot.
And what better time than before the Baywatch film hits theaters on May 19, 2017?