This Futuristic 'Cyberhouse' Was Inspired by Tesla's Cybertruck
Russian architects created a concept home that pairs perfectly with Elon Musk's electric pickup.
Modern House
Even if Elon Musk's recently-revealed Cybertruck was controversial for its, uh, unorthodox look alone, we're stuck with it. Just as Tesla sedans are slowly becoming a common sight in major cities, those blocky pickups will be everywhere before you know it.
And one Russian design firm found Tesla's newest product downright inspiring. So the architects and artists with Modern House, based in St. Petersburg, got to work and created the Cyberhouse. It's the perfect post-Apocalyptic retreat for the Tesla fan inside of you.
We're not kidding about riding out some kind of disaster scenario in this gleaming sci-fi home. 
The Cyberhouse has steel gates and a safe, dedicated below-ground parking space and elevator for your Cybertruck. The windows are armored and the exterior walls are a synthesized super strong material made from steel and concrete.
" tml-render-layout="inline
These elements are intentional. Here is part of the firm's caption for an Instagram post about the concept (translated from Russian):
…The project provides for its operation in extreme conditions: starting with zombie apocalypse, ending with a nuclear threat.

Inclined walls made of monolithic reinforced concrete and heavy-duty steel minimize external influences, both mechanical and microwave. Security is also provided by armored windows, metal shutters, shutters and [door locks].
Modern House also says the internal climate—important if you're riding out some kind of undead invasion—is controlled by "an autonomous geothermal heat pump."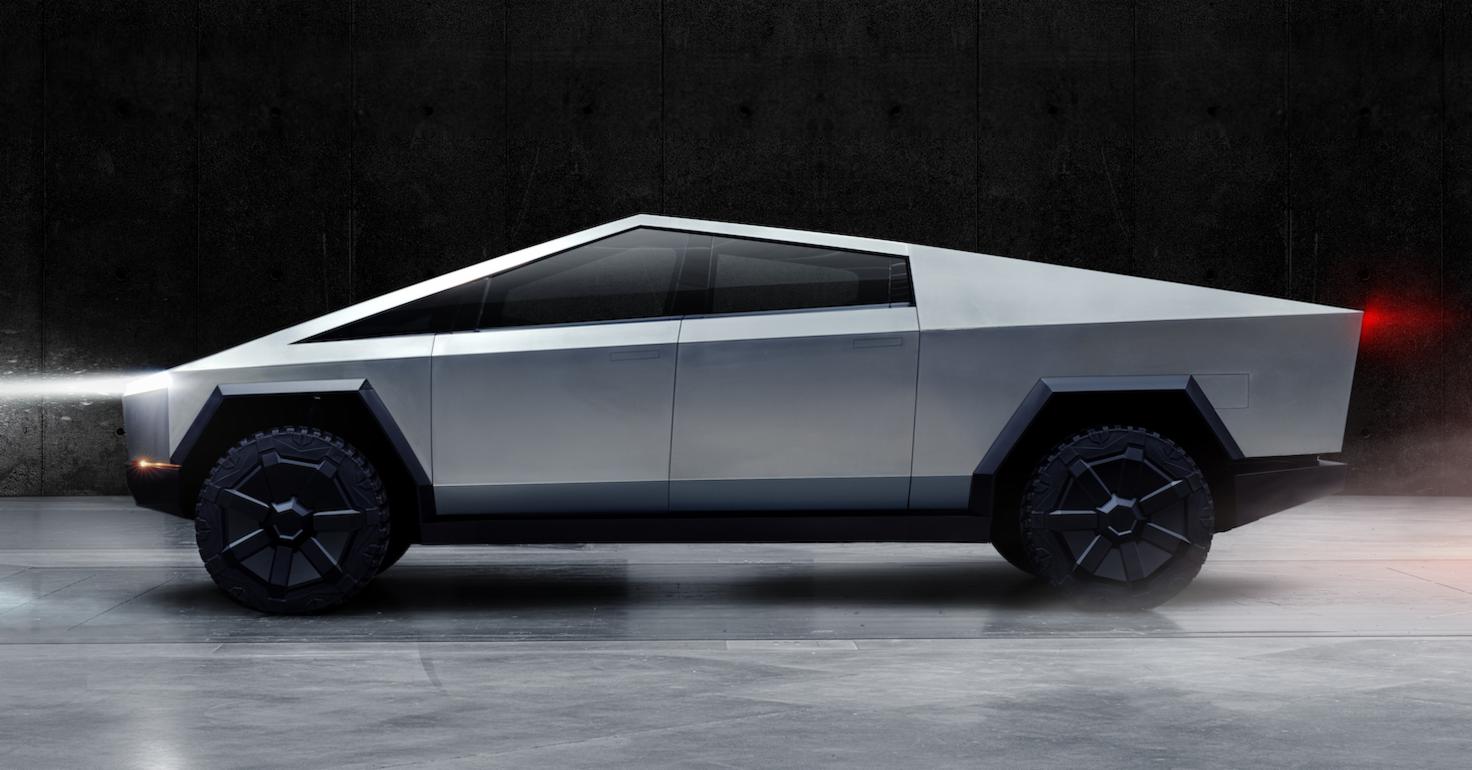 The Cyberhouse as designed has 3230 sq.ft, which Modern House says is comfortable enough for six people. But in "extreme conditions" it can accommodate up to 10.
"This house," reads the Russian caption, "is for those who don't want to be zombie food." 
Which if you think about it is pretty much everyone.
Should the undead come shambling forth tomorrow to consume our brains, don't head to the desert in search of the Cyberhouse. All these images are just renderings that Modern House's head architect says were created as part of a kind of "architectural game."
Game or not, Modern House also claims it has "received the first proposals" to build one. So yes, there's a base price, if you're interested—it's steep but still lower than expected at $865,000.