G-Shock Debuts 3 Bright New Watches For Spring
Add a pop of color to your wrist with these eye-catching timepieces.
G-SHOCK
G-Shock watches are famously tough, ruggedly stylish and eminently affordable, that much everyone already knows. 
They also come in seemingly countless incarnations, with recent models wrapped in "black-aged" metal, carbon fiber, solid gold and even a lunar rainbow colorway.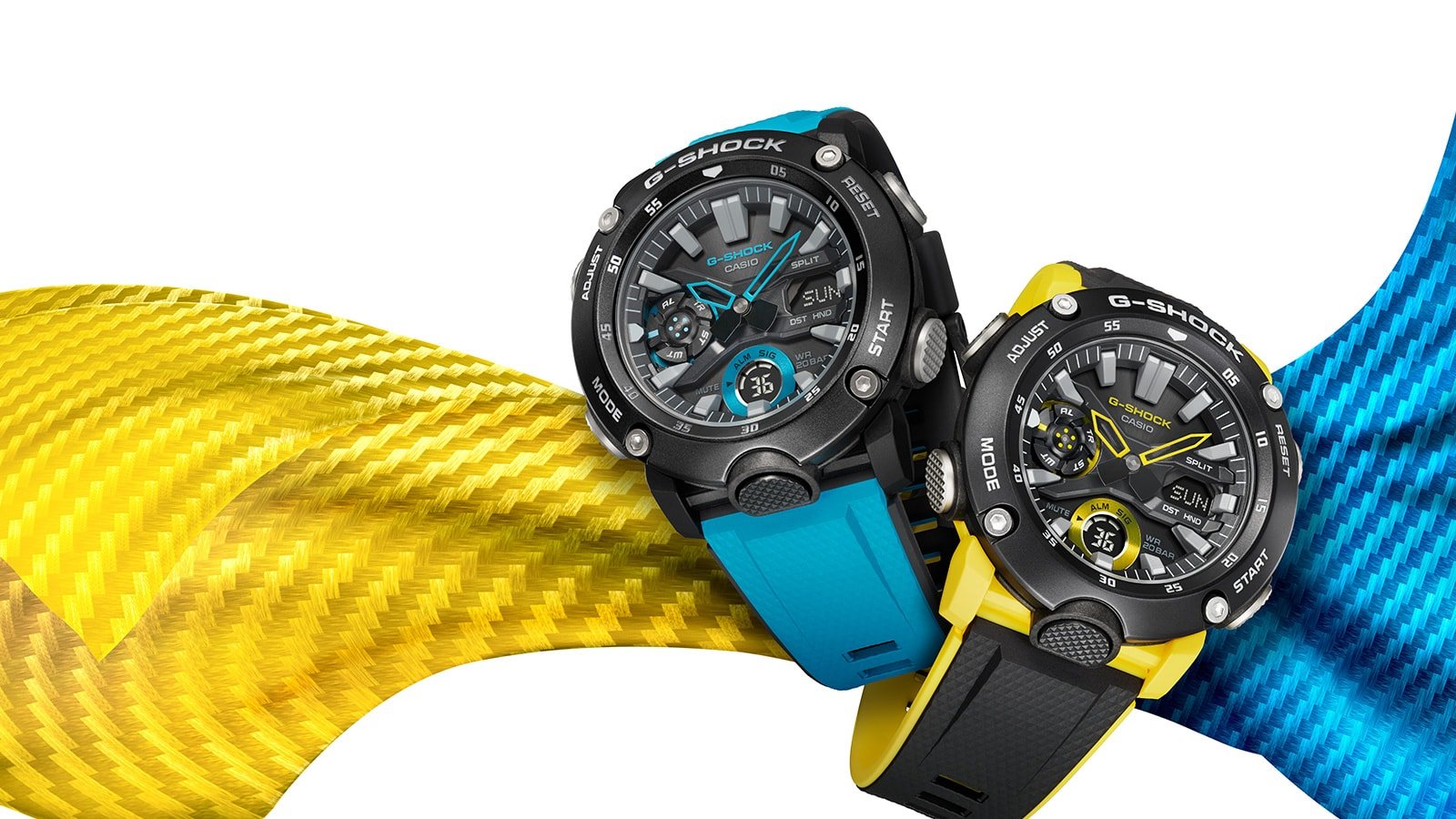 The latest editions of G-Shock's G-Carbon GA2000 line offer some seriously colorful pop for spring/summer 2019, courtesy of three new hues: bright red, yellow and blue with matching highlights on the faces. 
G-Shock is also set to drop navy, olive green and khaki-colored G-Carbons inspired by the military and the great outdoors.
All G-Carbons feature a carbon fiber-reinforced resin case that are both strong as hell and surprisingly light, despite adorning a chunky timepiece that's nearly 49mm wide and 14mm thick.
The colorful new G-Carbon GA2000 watches are priced at $130, with the red, limited-edition version clocking in at $160. The red one also comes with two extra bands: black resin and green cloth.
And given G-Shock's habit of dropping new watches on the reg, there's likely to be even more releases for fans of the brand soon enough.