G-Shock Brought Back Its Iconic DW6900 Military Watches
Now in three badass color options.
To mark its 35th anniversary of selling utility-minded timepieces, Casio G-Shock has brought back its iconic rounded model, the DW6900.
The militaristic watches, which boast G-Shock's signature shock resistance, now come in resin bezels and three matte colorways.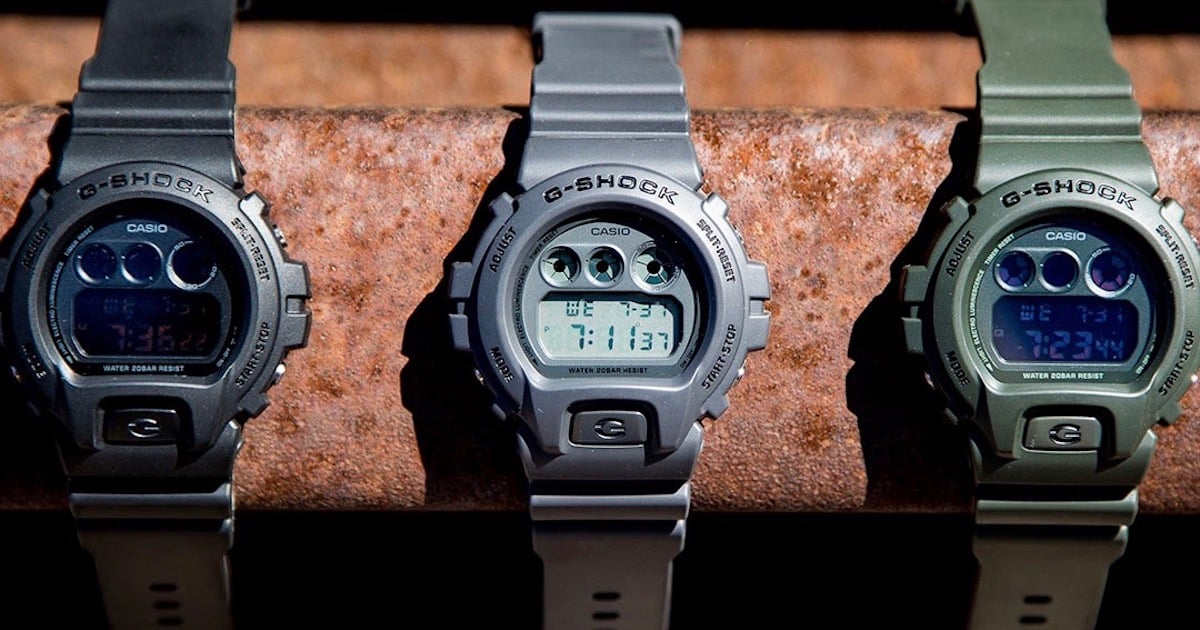 In all, there is an option with a black exterior and khaki inner band, another with a slate grey exterior and blue inner band, and a third in olive green with an orange inner band.
See them in their full glory, here:
$99
$99
$99
Each of the fully digital watches feature a countdown timer, a 1/100 second stopwatch, an auto-calendar and water resistance down to 650 feet.
It is a lot of utility and style for a small price—just $99. Shop yours on the G-Shock website now.