G-Shock Drops Badass New Luxury Watch Inspired By Samurai Warriors
Check out this exclusive first look at the most lethal-looking G-Shock yet.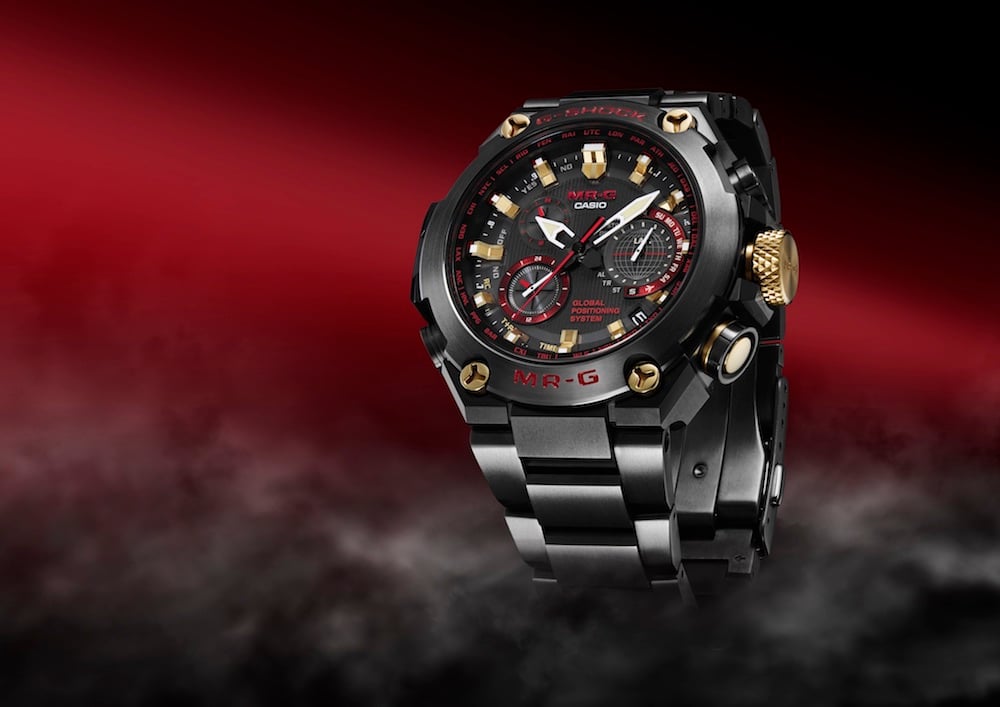 To honor its Japanese heritage, sporty watchmaker G-Shock has unveiled a samurai-inspired edition of its MR-G model—the MRGG1000B.
The watch, like most from G-Shock, is a lean, mean, ticking machine. A black titanium bezel and band with gold IP accents give the sporty timepiece a polished finish.
But the latest G-Shock model, seen here for the first time, stands out for its red finishings, which are meant to mimic the red uniforms of the Akazonae, a high-ranking army official under the ancient samurai warrior code.
The brawny new timepiece goes for a decidedly luxe $3,000, and comes correct with all the requisite G-Shock technology fans of the brand have come to expect: signature shock-proof toughness, water resistance down to 650 feet, and LED illuminator late, and more.
The all-new G-Shock MRGG1000B goes on sale in April at select jewelers and the G-Shock Soho Store in New York City.