The Yeezy 350 V2 Triple Whites Are The Most Accessible Kanye Kicks Yet
They're the first Yeezys that might actually reach the masses.
Credit: Adidas
Yeezys are returning to form with the 350 V2 Triple White out today. Sure to be a popular addition to the hyped-up Yeezy collection spawned from the mind of Kanye West, the best thing about these streamlined, snowy kicks are that you might actually be able to score a pair beginning September 21.
Though they've got to be pleased with the popularity and exclusivity of the Yeezy brand, Kanye and Adidas have pledged to crank up the supply and meet the absurdly high demand for the shoes, and Triple Whites are the first pair that should be much more readily available. 
That means if you want to plunk down $220 to get your feet into them, you should be able to do that beginning Friday without resorting to ebay sellers, consignment shops or any other unofficial channel.
This is Adidas and Kanye's first attempt at the new approach to making sure that anyone who wants to wear a pair of Yeezys can rock a pair of Yeezys. 
Sneakerheads could wait for some of the more interesting colorways to come out later this year (350 V2 Blue Tint, please!) but there's no doubt that the classically clean look of the Triple White will still sell out completely and quickly, so make moves to get yours now…by going here.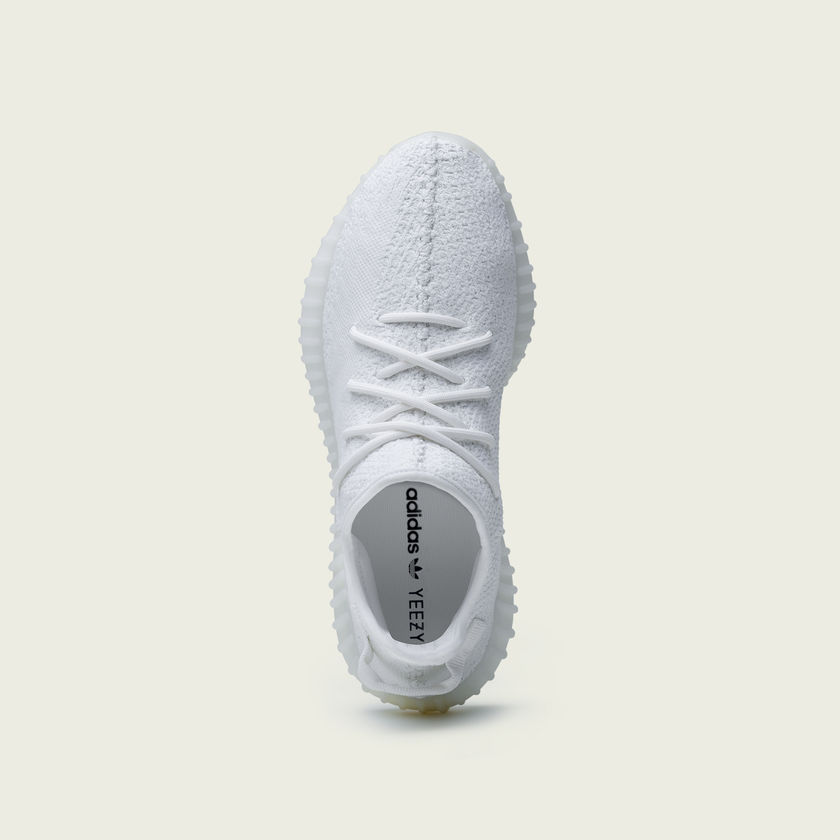 Meanwhile, check out Kanye's sister-in-laws Kendall and Kylie Jenner pitch in by rocking Yeezys in these sultry Instagrams, because, you know, sex sells…
https://www.instagram.com/p/Bn_aXu3A6IOhttps://www.instagram.com/p/Bn-bVWVHEOuhttps://www.instagram.com/p/Bn-baxjncsZ