Exclusive First Look at 3 Movie Director-Inspired Sunglasses From Garrett Leight
Stanley Kubrick, Ridley Scott and Sofia Coppola all get shady tributes.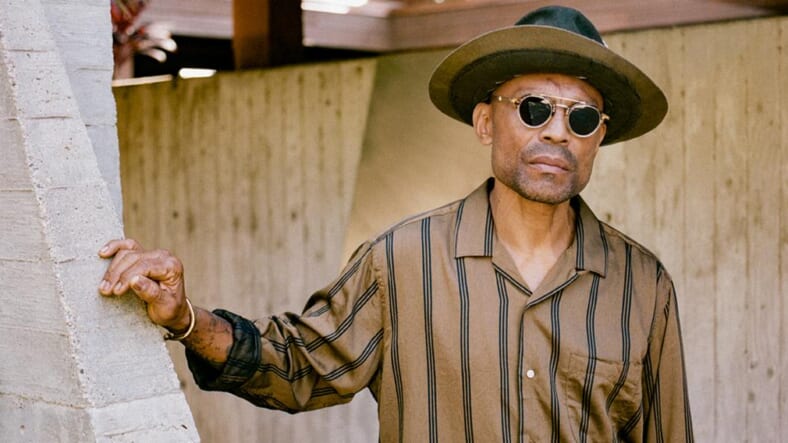 GLCO
Founded in 2011 in Venice Beach, Garrett Leight California Optical is known for producing luxury eyewear that blends high-end craftsmanship with timeless aesthetics. The SoCal-centric brand is channeling its L.A. roots with an upcoming line of cinematic shades inspired by film directors Stanley Kubrick, Ridley Scott and Sofia Coppola. Here's an exclusive first look.
Stanley S 
Kubrick superfans definitely won't keep their Eyes Wide Shut while wearing this stylish salute to the legendary director behind The Shining, Full Metal Jacket and other classic films. 
The unisex Stanley S are tricked out with custom titanium details, while decorative filigree along the bridge, endpiece and temples adds some extra pop to these combination P3 frames. $665
Ridley S
Inspired by Ridley Scott, director of Blade Runner, Gladiator and Alien, these combination P3 sunglasses feature an intricate filigree pattern and titanium details for a modern-day throwback to Hollywood's Golden Age. 
The unisex frames have enamel-filled titanium nosepads and custom filigree corewire. $665
Sofia S
These oversized square framed shades with vintage inflections are inspired by Sofia Coppola, but they won't get Lost in Translation with women looking to kick up some old-school glamour. $550
All three sunglasses will be available in Garrett Leight boutiques and on the brand's site beginning in January.