These Incredibly Smooth Cigars Are Perfect For Couples
Enjoy these fine stogies with your sweetheart after Valentine's Day dinner, or anytime of the year.
(Photo: Gurkha)
Presented by Gurkha
There's something undeniably sexy about smoking a great cigar. From smelling it, to lighting it, to savoring its rich flavor notes, puffing on a fine stogie is practically a romantic experience. 
Meanwhile, studies show that more women are enjoying cigars than ever before, so why not share a stogie with your sweetheart on Valentine's Day? It's the perfect accompaniment to that after-dinner cocktail, after all. 
Check out these smooth-smoking Gurkha cigars to enjoy together on the most romantic day of the year–or any other day, for that matter.
Seduction
Gurkha Seduction is a delicious, medium-bodied blend featuring an enticing Ecuadorian Habano wrapper paired with a Dominican Olor binder and feisty Colombian Corojo fillers. 
The construction is nothing short of perfection and the cigars offer a full-bodied, full-flavored richness that is still refined enough to enjoy day after day. Seducing the palate with a core of earthy, spicy flavor, Gurkha Seduction retains a rare mellowness as well that seasoned aficionados will surely appreciate. 
MSRP per stick: $11.39
Cellar Reserve 15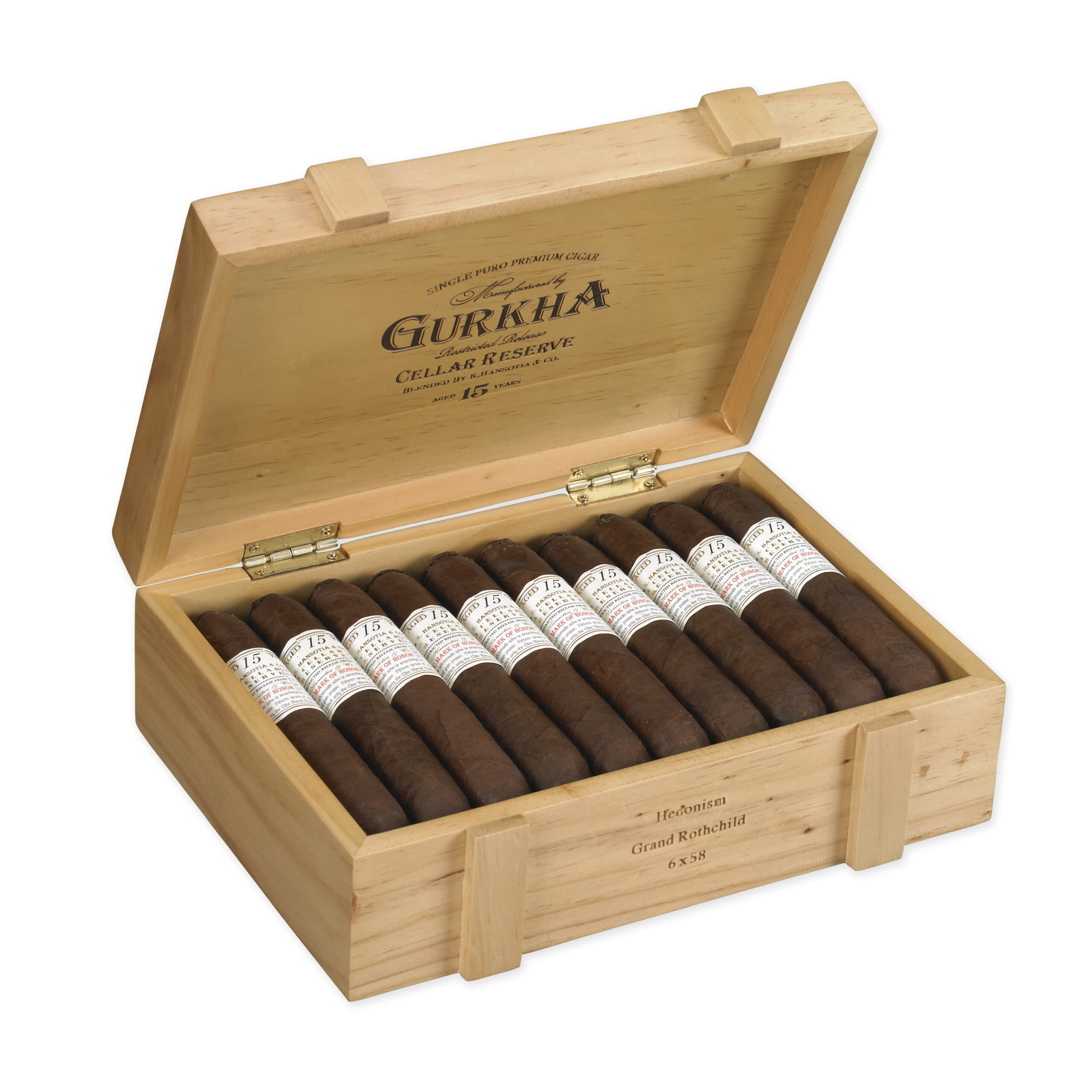 Gurkha Cellar Reserve epitomizes vintage tobacco blending. An all-Dominican recipe, it features long-leaf Piloto and a special Olor (aged at least 15-years) in the filler. This combo is graced by a sleek Criollo wrapper, also aged 15-years. Never rushing the hands of time, K. Hansotia spent nearly a year creating and perfecting this powerhouse puro, and it shows. 
Boasting a rich profile on the palate, and a pleasing bouquet, Cellar Reserve represents the rare tobaccos it contains beautifully. Expect creamy waves of oak, milk chocolate, fruits, and even a hint of vanilla, with a luxurious, leathery finish. An experience epic in its elegance, you've never smoked something like this before. 
MSRP per stick: $10.98
Beauty
The dynamic compilation of vintage tobaccos used to make each Beauty produces a creamy, medium-bodied cigar with toasty aromas. When it comes to super premium cigars that are nothing short of the best, Gurkha is king. 
Their innovative packaging and unprecedented access to the finest tobacco has made them a favorite for aficionados all over the world. Only a very limited number of Gurkha Beauties will be available each year, so get them while you can. 
MSRP per stick: $40.72
Beast
Gurkha Beast is a rare limited production blend with only 1,000 boxes produced annually. Just as its name indicates, Beast is a massive 6.5″x56, allowing for several hours of smoking time with a large ring gauge to ensure the cigar never burns too hot. 
Medium to full-bodied and full-flavored, Beast draws much of its flavor from its aged Costa Rican Maduro wrapper. This wrapper is accentuated by a tri-country filler from the Dominican Republic, Honduras, and Colombia. Don't miss your chance to try this exquisite blend. 
MSRP per stick: $26.35