This High-End Field Watch Is a Classic Ode To Military Style
It's a luxury watch that's surprisingly affordable.
(Photo: Hamilton Watch)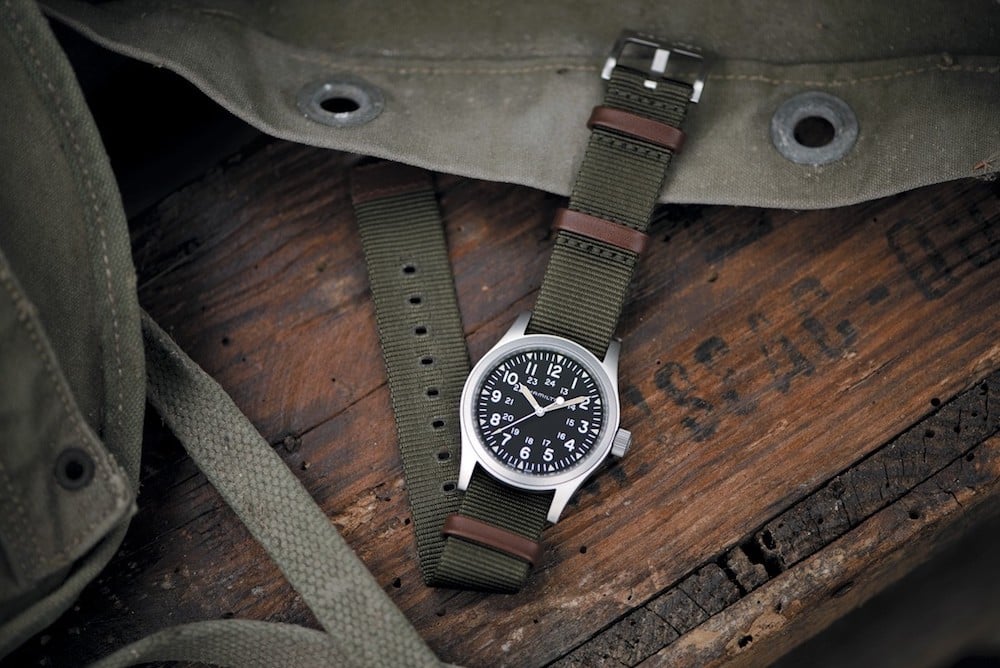 Hamilton Watch Company has a colorful history: it was once an American giant in militaristic wristwatches, before being bought out by the Swiss-based Swatch Group.
So perhaps the bi-national brand has been passed up in favor of all-American rivals like Timex, but it has some excellent NATO-strap watches you should definitely consider.
Case in point: its Khaki Field Mechanical watch is one of our new hands-down favorites. 
With a green NATO nylon strap with brown leather details, a three hand display and a simple 38mm matte stainless steel case, it harks to the no-frills models worn by soldiers during both World Wars.
So don't feel like you need to go hunt down a genuine vintage soldier's watch on eBay.
Its vintage design actually mimics a model released by Hamilton in the 1940s, but there are still plenty of modern flourishes, like luminescent Arabic numerals. 
Shop the Khaki Field Mechanical in either a green or beige NATO strap for $475.