How This American Suit Brand Scored an Olympic Partnership Two Years After Bankruptcy
Talk about a comeback.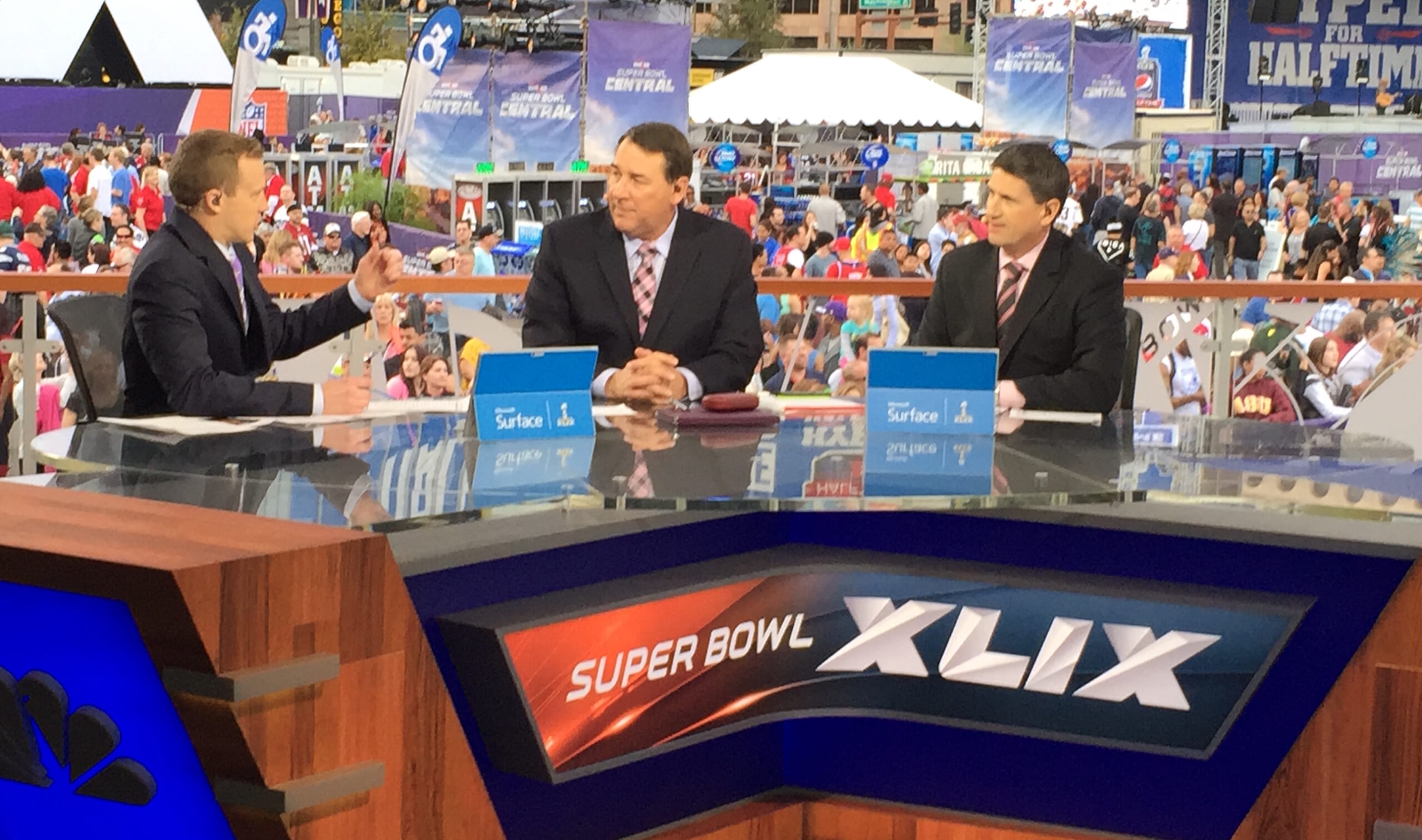 When the Olympic games air in August, they are likely to take over social media feeds, news reports and conversations everywhere. Naturally, brands are angling for a piece of the action. In a bit of a coup, made in America brand Hardwick Clothes has signed an exclusive deal to provide in-studio apparel for NBC — just two years after filing bankruptcy.
In an exclusive phone interview, Hardwick CEO Bruce Bellusci told Maxim, "We've had a relationship with NBC for the past year and a half." Prior to joining Hardwick, Bellusci was the executive vice president at Hart Schaffner & Marx as well as Hartmax, where he headed up the design group that oversaw licensing of brands like Christian Dior, Tommy Hilfiger and Corneliani. 
"Last year Hardwick was the outfitter for all of the NBC coverage for the NFL and the NHL so we had that relationship," Bellusci said. "For this opportunity, NBC was really interested in getting involved with an American company."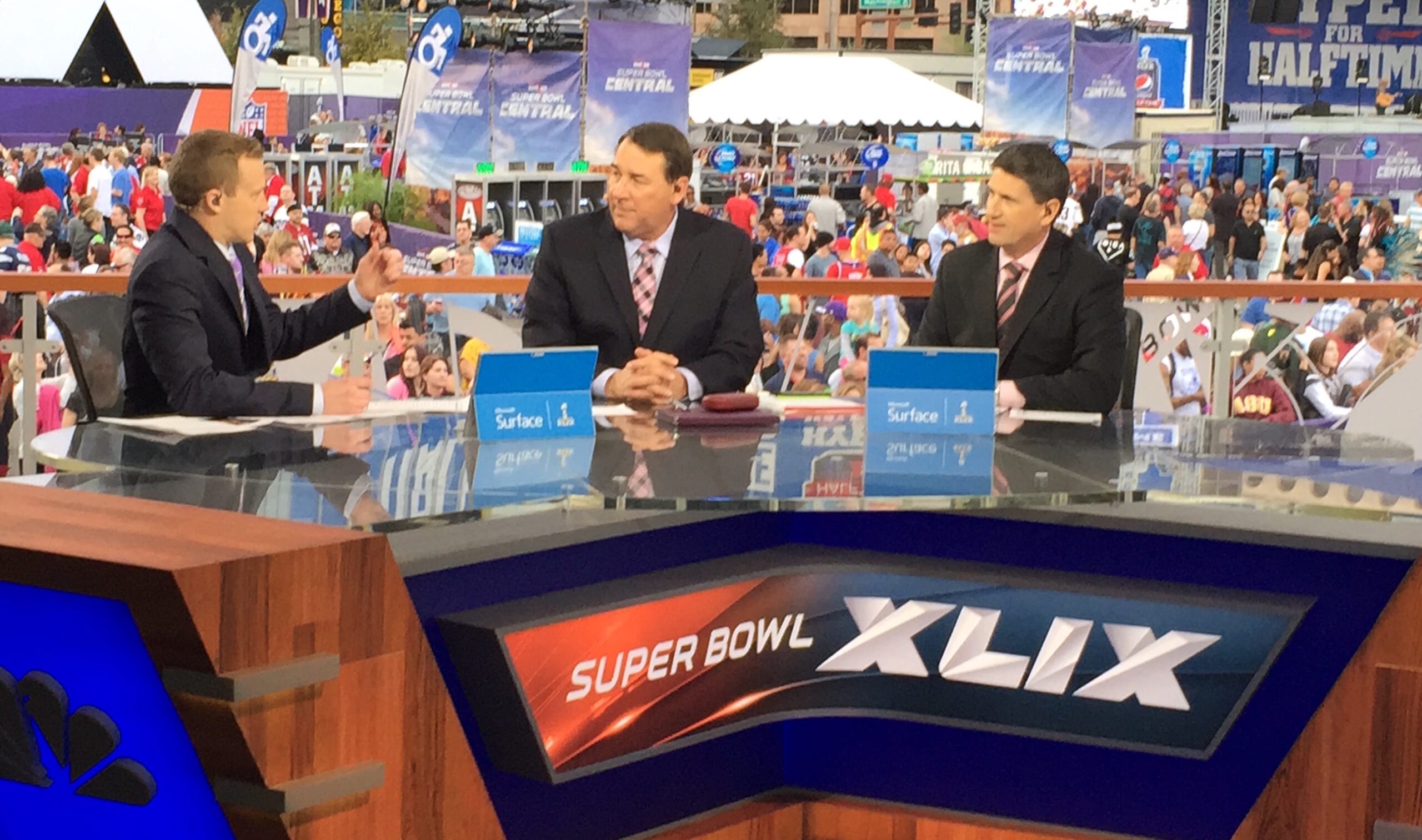 The  news is a definite high point for Hardwick. The company bills itself as the "oldest manufacturer of clothing in the US" — though Brooks Brothers has been manufacturing clothes in some capacity in the US since 1818, over 60 years longer. In 2014 Hardwick filed bankruptcy and went through proceedings. According to Bellusci, the tactic of making "office apparel" and uniforms wasn't enough at the time to keep up with market needs. Tennessee business man Allan Jones bought the company that year after making tons of dough with other endeavors like Check Into Cash, the second largest payday lender in America. The $1.9 million dollar deal with Jones was the beginning of what Bellusci sees as a three-year process of redemption for the company.
"We came in and have really turned it over," said Bellusci, who started with the company in July 2014."We knew it was going to be a three year project to turn it around and we have invested millions of dollar in machinery and equipment. We've brought in new manufacturing people, sales, marketing, branding." 
To add to that, it's likely that within the next week the company will announce the new executive hire of an industry veteran. But it's not just about about the personnel, it's also about the pieces.
Last November, Hardwick designed a limited edition Italian Super 150s Navy Blazer. According to Bellusci, in a month and a half the $795 design sold out. It also picked up accolades like "The Best Blazer in the South."  
"We didn't expect it to do particularly well for us because that was an $800 blazer," Bellusci explained. "For a new brand, because we're basically restarting, our strength in price point is really from $400 to $700 so that was really at the top of our line."

While a few presenters at the Olympics may wear that style, most will likely don options from the H-Tech line which debuts this spring.
"H-Tech is our line of performance suits and blazers," Bellusci says of the endeavor. "These have stretch and wrinkle resistance. They're lightweight and can be worn with jeans or dressed up; it's like wearing a shirt or a sweater, it's so easy to wear. It feels good and it looks good on you." Expect to see the Golf Channel crew in particular to be sporting those designs.
The news is in lockstep with Hardwick's focus on recruiting a new, younger audience that doesn't feel it necessary to wear suits to work. Their H-tech styles are aimed at ease — part of an ongoing trend of taking the stuffiness out of suits. Having it available for sale online as well as in 400 specialty retailers across the nation at the same time that viewers will see it on the Olympic telecast is but a cherry on top.
"[Last year,] we took a step back to clean up the business and then rebuild it," Bellusci said, summarizing their approach. The company cut unprofitable parts of the business and outdated portions like career apparel and uniforms. They also hired more than 100 new employees. "2015 was the rebuilding process so that was a flat year — and so far this year we've had a 25 percent growth," Bellusci said. "We're expecting even greater growth moving forward because we're just getting started," he continued, "We think 2016 will be the turnaround year and 2017 we will start to see some dramatic growth"