Harry Potter Fans Can Now Tour the Scottish Countryside on a Real-life 'Hogwarts Express'
It's a dream vacation for Harry Potter superfans.
(Photo: Getty)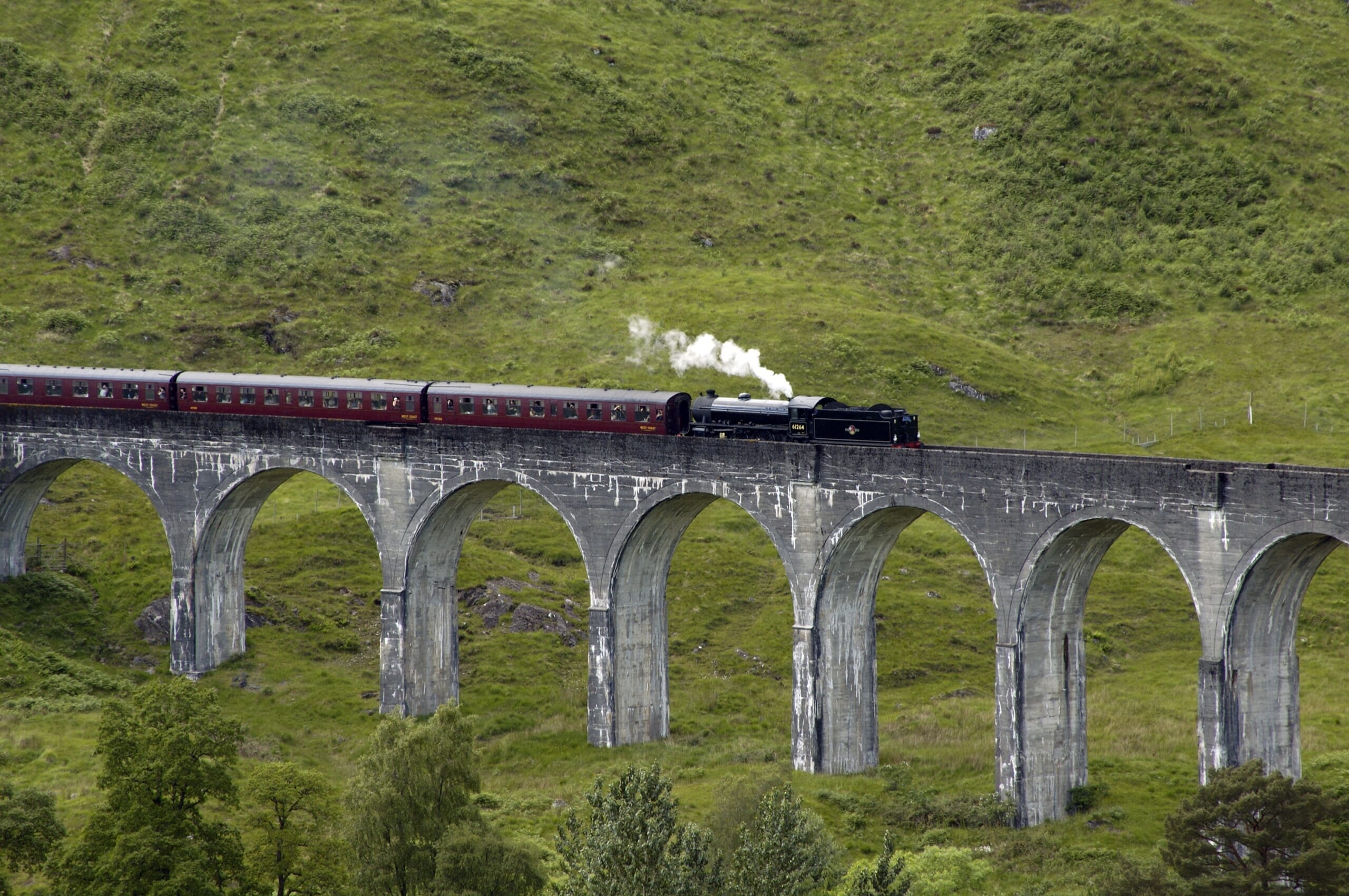 There's apparently a real-life Hogwarts Express that'll be chugging its way through the Scottish countryside this summer — sans Harry Potter, of course. 
Unlike the fictional Hogwarts Express that leaves from Platform 9 3/4 from Kings Cross Station, this train is operated by West Coast Railways and departs from Fort William outside of Glasgow, and takes a scenic two-hour journey to Mallaig in the majestic Highlands of Scotland.
The destination isn't Hogwarts and doesn't even resemble it, but the train itself is a Jacobite Steam Train which really does look like the one in the movies.
The train will run from April 22nd to October 25th, 2019, and standard roundtrip tickets will set you back around $50, while a first class tickets are a bit pricier at around $78.
Adds Food & Wine:
Philadelphia also had its own Hogwarts Express back in 2017, departing from Jefferson Station to a special Harry Potter-themed event.
Of course, if you're a Potterhead in Scotland, you can always plan your own, self-guided Harry Potter tour of Edinburgh, where J.K. Rowling got most of her inspiration for locations in the books.
Even if you don't know the first thing about Harry Potter, this is one scenic train ride anyone's bound to appreciate. 
You can book your ticket here at West Coast Railways.