The Internet Is Freaking Out Over These Super High-Cut Bikini Bottoms
"One false move and the world is your gynecologist."
(Photo: Beginning Boutique)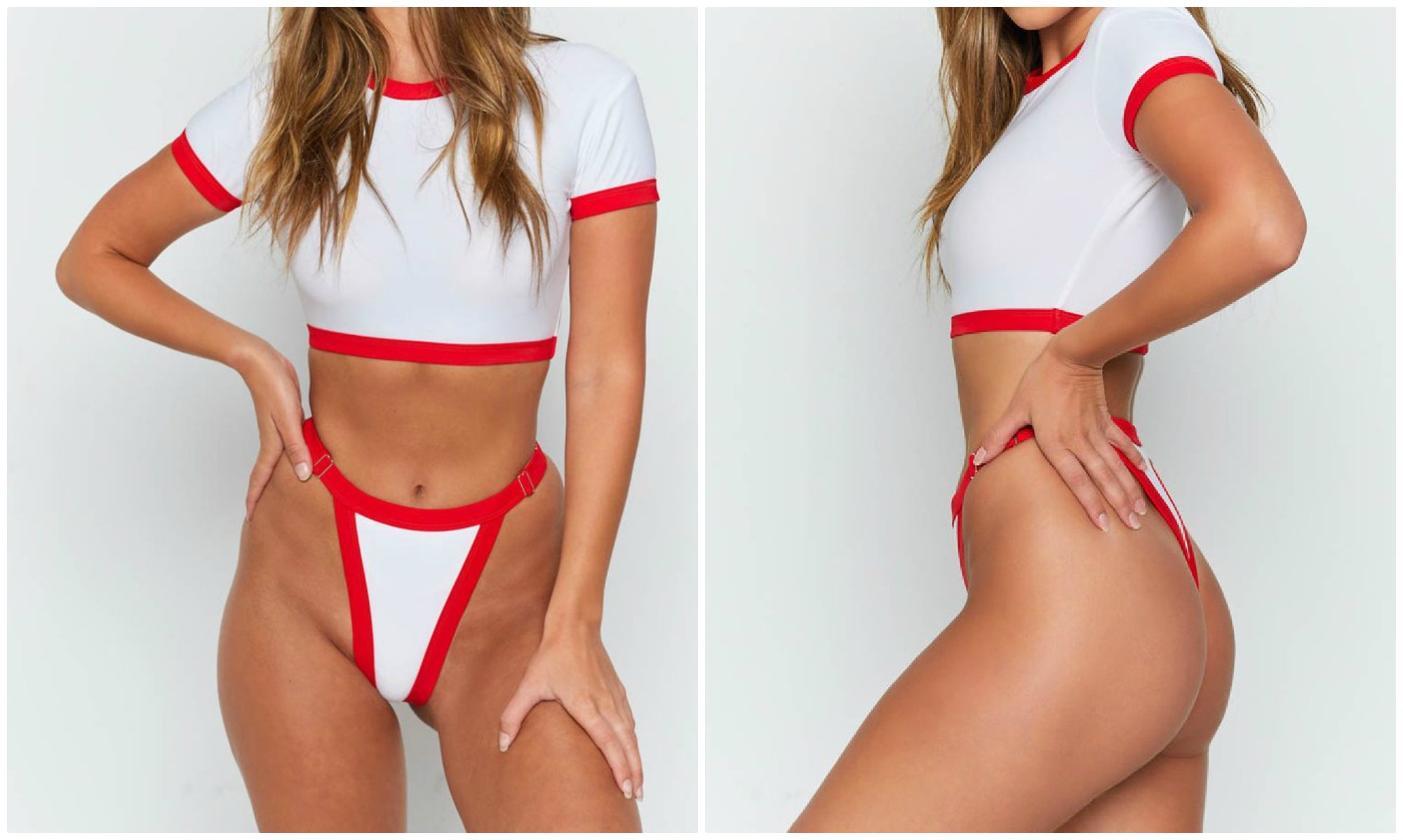 In the world of women's swimwear, there are high-cut bikini bottoms that show off some hip….and then there are ultra high-cut bottoms that show off a lot more.
As it turns out, many women are definitely not fans of the latter. So, when Australian brand Beginning Boutique posted a picture on Instagram of their "Heron" bikini—which features a tiny crop top and a thread-like bottom—the internet lost its damn mind.
https://www.instagram.com/p/BsNXB6mBwKq
Regarding the high and narrow bottom that reaches the belly button, one user commented: "my cooter hurts just looking at this," while another wrote: "One false move and the world is your gynecologist." 
Another admittedly cringey comment read: "It's like floss for your hairy handbag." Ew.
Here are some more of the most notable comments:
"Does it come with a free appointment with a cosmetic surgeon to get your flaps cut down?" 
"I have tampon strings that could cover more fan than this." 
"Ugh, another male photographer?! pap-smear angle. You know how to empower women!" 
"@beginningboutique I think you misunderstood the public when they said "flossing" was cool… best not to floss ones vagine."
Please note the spelling error in that last comment. Vagine.
Looking through countless comments that all describe the way the garment would never cover a vagina, it becomes clear that none of these people have ever seen an 80s jazzercise video. 
In response to the backlash, a Beginning Boutique representative told the BBC that they believe "body shaming is never appropriate," and also encouraged women over 25 to get tested for cervical cancer. What that has to do with a bikini, I don't know.
My personal opinion is that people are overreacting. It's a piece of clothing, and if it offends you, you don't need to buy it. But the internet begs to differ.
Is this bikini as ridiculous as everyone thinks it is? What do you think?