How It Took Two Harrowing Plane Crashes to Launch This Elite British Watch Brand
The story of Bremont is truly incredible.
When it comes to interesting men and impactful companies, there is often a watershed moment that spurs all the success that followed. Sometimes it's a life-or-death moment, an occurrence strong enough to shake one to their core, that provides the momentum needed to change one's life and chase one's dreams. 
A plane crash certainly qualifies as such a moment. But for British watchmakers, and brothers, Nick and Giles English, founders of chronometer-specialist Bremont, they needed not one but two plane crashes, to bring them, and their company, to the success it has found in today's horological marketplace.
It's March 1995, and Nick English is flying a vintage WWII-era aircraft, a 1942 T6 "Harvard", with his father, Euan. However, the flight goes terribly wrong and in the resulting crash Euan is killed while Nick breaks more than 30 bones, extremely fortunate to survive at all. The trauma was immense for both Nick and his brother Giles, and it was the first turning point for themselves, and their eventual company.
The brothers had developed their love of flying, and of vintage military planes, from their father. A former RAF pilot, Euan English also held a PHD in aeronautical engineering, and had passed along this mechanical curiosity and technical ability to his sons.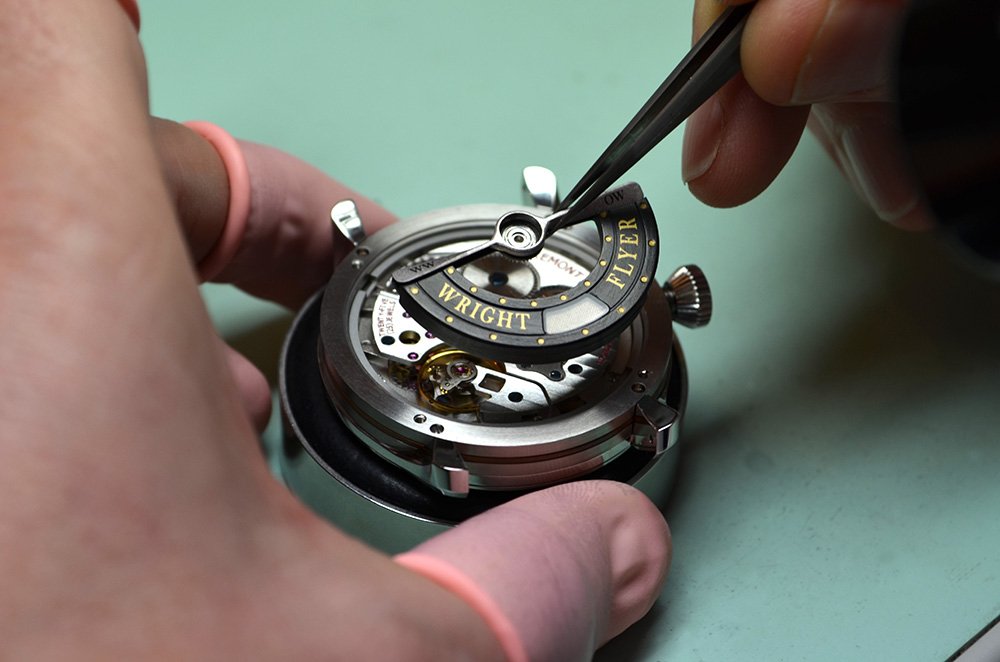 In addition to building aircraft with his sons, Euan would also bring home old clocks for his boys to fix. After losing their father, and almost losing Nick, the brothers felt compelled to pursue what they most enjoyed, crafting mechanical devices as beautiful as they were practical. So they started a watch company…..and didn't sell a single watch for five years.
Now flash forward to the late 1990s and Nick and Giles are flying across France in a 1930s-era biplane. As the brothers soar over the French countryside, with rough weather moving towards them, their engine started sputtering, forcing a violent emergency landing (aka "crash") in an open field. Giles was severely injured, eventually requiring months of intensive treatment and recovery. But before they could get to a hospital, the brothers had to first worry about their plane.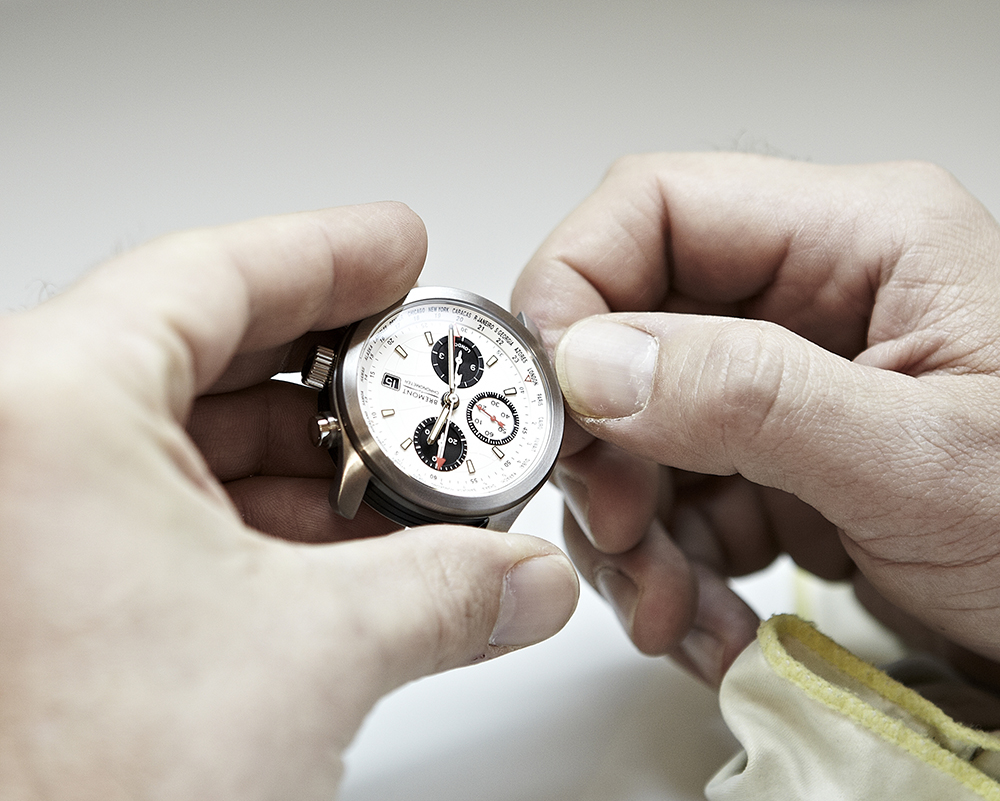 French authorities are notoriously prickly and inflexible. Drive too fast on a French highway, and they won't give you a ticket, they will take your car. Now imagine how they'd react to an unapproved aircraft landing on a random French farm. 
Needless to say, the brothers English would never have seen their plane again. Perhaps by luck, or by divine intervention, the brothers had landed in the fields of Antoine Bremont, who welcomed the brothers into his home.
Bremont had been a pilot during the war, and like Euan English was a gifted engineer and tinkerer. Just like in the English household, Bremont had half-restored wall clocks scattered throughout his home, with his own father's vintage watch worn on his wrist. 
Bremont helped hide the airplane in his barn until it could be fixed out-of-sight of nosy French policemen. Eventually the brothers could return to Britain, and Giles could begin his recovery from his serious injuries.
At this point, the English brothers had yet to sell a watch despite some five years of trying, largely due to the extensive R&D the brothers undertook. Customers liked the timepieces, but the brothers were stubbornly insisting on th perfecting the watches before they put them up for sale. They were crafting "unnamed" timepieces that had no identifying brand or name. While the branding of their creations may have been underwhelming, the quality of the timepieces was anything but. 
Crafting world-class chronometers, the brothers were aware that they were fighting not just consumer sentiment and market forces, but historical forces going back decades.
Prior to WWII, the vast majority of elite horologists were based in England, and the nation was respected as a crafter of some of the best watches in the world. But the war changed all of that, with British horologists transferred to serve in the military, or to use their skills to craft technology and machines for the war effort. 
Their factories were also converted to military uses. While the British were fighting for the survival of the civilized world, the Swiss were, well, neutral. Unwilling to contribute to the fight against the Nazis, the Swiss used the opportunity to establish themselves as the worldwide leaders in horology, and many of today's top Swiss watchmakers can trace their success back to this time period. 
But the English brothers were determined to take back the crown from the Swiss and in the process, restore British pride in building world-class timepieces.
They needed a name. Building beautiful watches of the highest quality is a good start, but the brutal truth is that just as cars and clothing rely on badges and labels, so do watches. They are a statement; whether social, economic, or fashion, and need the brand name in order to convey these statements. 
The brothers eventually realized that the perfect name for their timepieces was given to them by the same man who gave them such hospitality during their crisis in France. Therefore, thanks to the kindness of Antoine Bremont, the timepieces that would one day challenge for supremacy amongst chronometers had a name; Bremont.
The brothers eventually sold a watch. Then another. And another. In the years since, Bremont has become one of the most popular watches in the luxury segment, and have become an industry leader for chronometers, in which Bremont specializes. 
But even with this success, Giles and Nick haven't forgotten what inspired their love of crafting such mechanical artwork, and who taught them how to tinker in the first place, their pilot father. Therefore, it shouldn't be a surprise that part of the reputation Bremont has developed is based on their connection to the military.
The Bremont Military and Special Projects Division works with elite military units from around the world to create bespoke wristwatches that can handle anything from high-altitude flying to deep-sea diving, and everything in between. 
Just as Antoine Bremont wore his father's watch, many military fathers want a timepiece that will survive the short-term abuse of combat but will last long enough to be handed down through the generations. 
The military line now represents dozens of aircraft, ships and military units, because the only thing cooler than flying an F-35 is flying one of those jets while wearing Bremont's F-35 Lightning II watch.
Surviving multiple plane crashes, escaping French authorities and helping to rebuild England's shuttered horology industry, Nick and Giles English have overcome, and achieved, quite a bit in the last two decades. 
But through tragedy, they have created a company that has re-established British timepiece excellence while serving those who volunteer to serve their nations. Not the worst outcome for a couple of plane crashes.