How to Not Wrinkle Your Suit When You Fly
Everything you need to look fly AFTER you fly.
(Photo: Getty)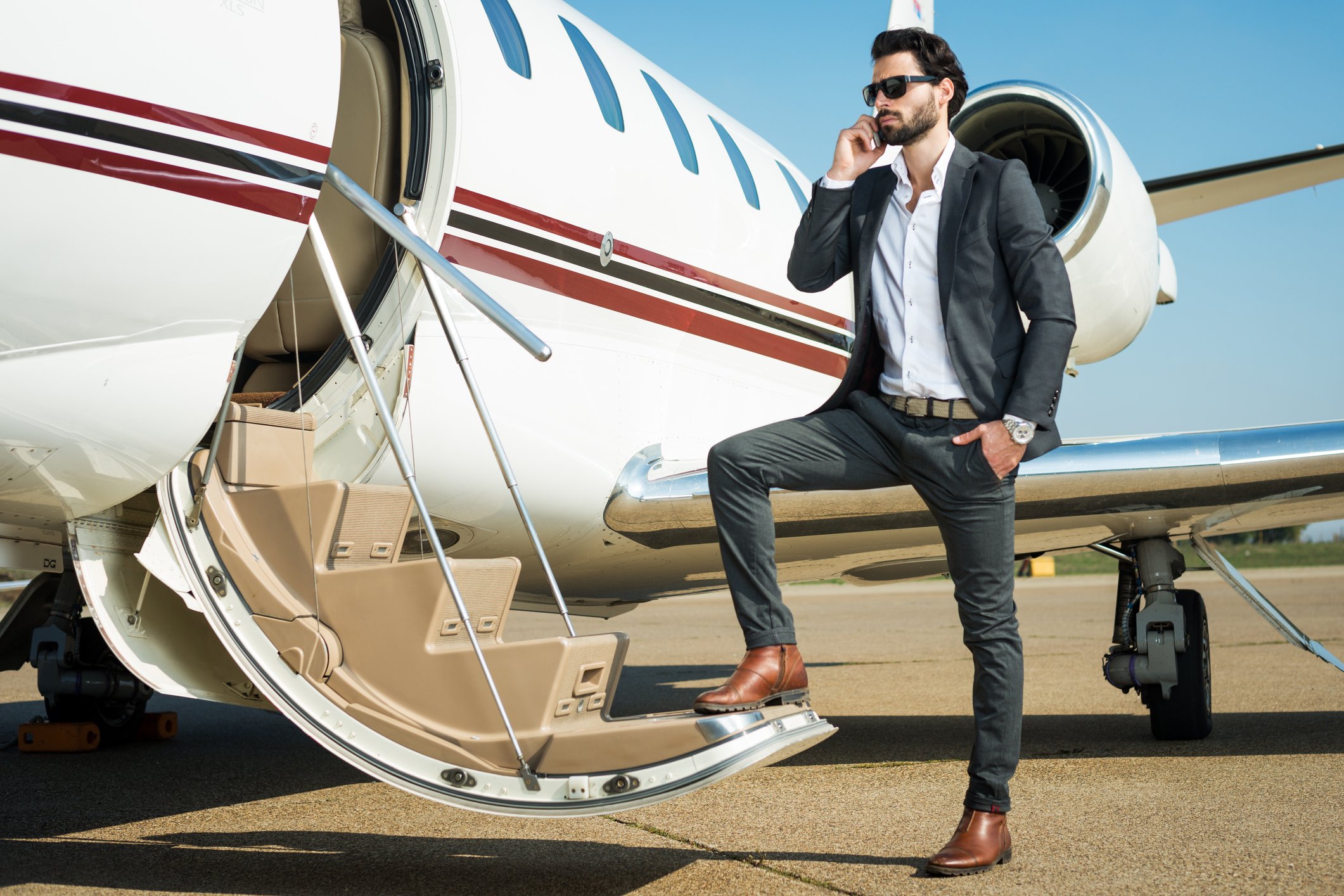 If you're flying for a job interview or an important meeting, it's generally considered a good idea to show up looking kind of crisp and professional, but the stresses of travel can make your suit wrinklier than a Shar Pei's face. And not nearly as lovable. But there are ways around this predicament.
First, choose which suit is going to come with you carefully. Different fabrics are more prone to wrinkling than others—for instance, wool relaxes naturally, and a lot of the wrinkles fall out after hanging in the closet overnight, whereas linen creases if you so much as consider packing it.
Solid, dark fabrics will appear less wrinkled than lighter ones. And don't bother with a garment bag or suit carrier—they're the worst for air travel. Instead, use a hard-sided suitcase and learn how to fold your suit to minimize the major wrinkles, then how to take care of it afterwards. Most importantly: once you've reached your destination, hang your suit up right away to let it breathe. 
Fold Your Suit the Right Way
There are multiple "right ways" to fold a suit, but not one of them is the method I used in my '20s: put off packing until you have 15 minutes before you have to leave for the airport, stuff everything inside a bag like a squirrel hiding away nuts for the winter, and hope for the best.
The Internet, fortunately, offers up more than cats—check out these great, clear videos on how to origami your suit into the least wrinkle-prone traveling shape:
This guy's video is unintentionally hilarious, but he really does do a really good job showing you how to pack a suit jacket fully, turning both shoulders inside out.
This man isn't the best video host in the world, but he does a masterful job handling the one-shoulder folding method. The fewer folds your suit jacket has to endure, the better.
This dude shows you the best variation on the rolling method: the problem with rolling is that it can be hard on the shoulders, but he takes care to pad the shoulders with socks and underwear, which is a great idea for keeping the garment wrinkle-free and protected long-term. 
This gent has a great, simple method that incorporates the suit pants, but it's a method that you should only use with hardier materials or suits that you aren't too invested in: it will wear on the shoulders in the long run.
Bring a Travel Steamer
"If you travel even semi-frequently, it's worth investing in a small, portable steamer," Megan Collins of Style Girlfriend tells us. "This little guy is a lifesaver. Just fire up the steamer when you hit your hotel and take a pass over items as you pull them out of your suitcase."
Plus, if you don't have time to really decompress before a big meeting, Megan has a trick for making your steamer do double duty. "If you're feeling especially wrung-out after a long flight, you can even use your steamer for a quick skin pick-me-up. Position it about 6-12 inches from your face and let the warm air mist over you for five minutes. Trust, you'll feel totally brand new."
If you don't have a steamer with you, you can try the less-efficient shower method: turn off the bathroom's exhaust fan when you take a hot shower, and hang garments up inside the bathroom. Fifteen minutes later, your clothes should have fewer small wrinkles—but no guarantees.
Steam is excellent on garments like shirts and pants, but for a suit jacket, try to only use it for spot treatment: steaming near the shoulders can blow out seams and affect your suit's shape and the way it hangs.
Don't have a steamer? Get one here for $30.99.
Use a Wrinkle Releasing Spray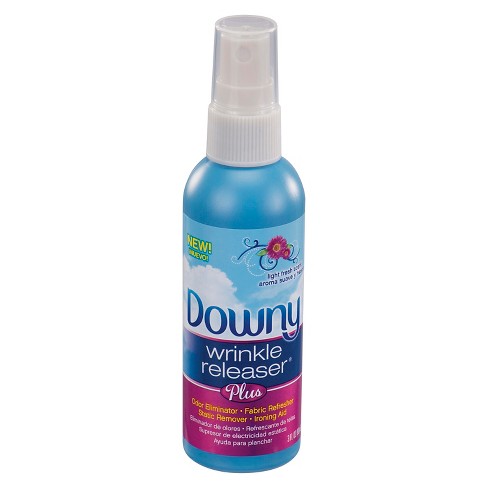 For your shirts—or for smaller wrinkles in your suit jackets—you can also use a fabric spray. Downy Wrinkle Releaser is terrifically effective and is available in a carry-on size. In a pinch, you can make your own straight from the minibar: throw some vodka in a spray bottle, add twice the amount of water, and there you go: a concoction that will knock small wrinkles out of most fabrics. Add some cologne or scented fabric softener to the mix to prevent smelling like you had the Roger Sterling lunch special.
Get three travel-size bottles here for $10.82.
Lastly, when it comes to getting your accessories from point A to point B in tip-top shape, here's how to do it right:
Ties
The best way to prevent wrinkles in your ties: don't tie the knot too tight, and remember to always untie your tie after you use it. When traveling, you can fold it a few ways: line up the two tips of the tie (sliding through the loop if one is present), then fold it in half again. You can roll your ties, but the best thing is to simply fold it and place it in a protective tie case, like this beautiful leather piece by Jack Spade.
Watches
Always pack your watch in your carry-on. You can use a watch case, or if you don't have one, you can slip your watch inside a sock and then place that in an old sunglass case.
Shoes
Use a wooden shoe insert to keep the shoe's shape (or a bunch of socks, if you're desperate), then place your shoes inside a shoe bag, like this one from goBags. This will protect your clothes from whatever is hanging out on the bottom of your shoes, and protect your shoes from scuffing. Win/win.
This post was originally published in 2015