How To Get The Best From Your Beard
7 ways to keep your grooming game on point.
(Photo: Getty)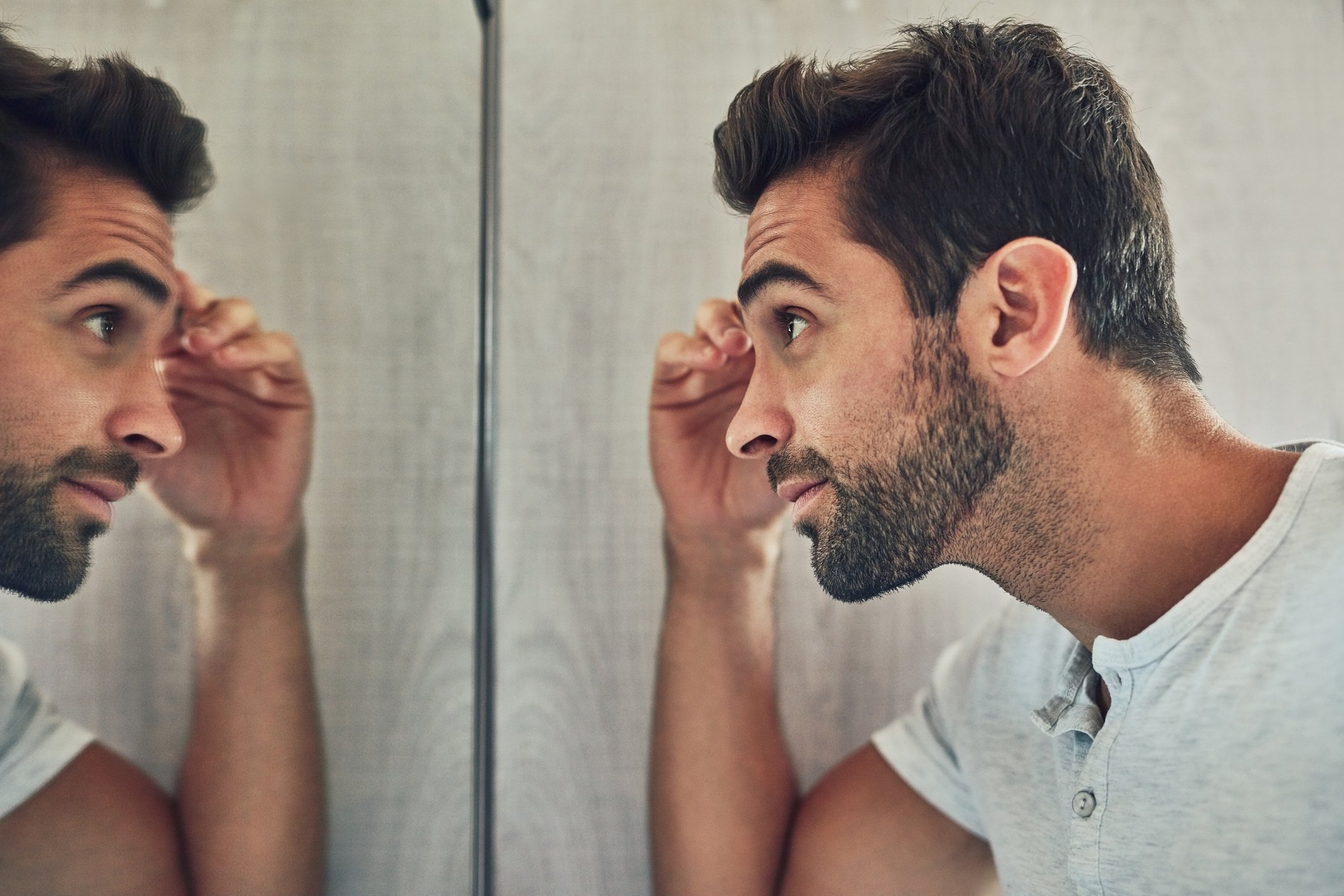 Any guy can stop shaving and let his facial hair grow wild and woolly, but growing a truly great beard is hard work. It takes patience, knowledge, and skill to take your face from cleanshaven to perfectly bearded glory.  
No matter if you're just starting out on your beard journey with a few days of stubble or if you've been rocking a beard for years, here are seven tips on how to grow and groom the beard you deserve.
Find The Right Style
If you have a square face, Birchbox suggests keeping your beard fuller on the chin and shorter on the sides. For round faces, grow your facial hair longer on the bottom than on the sides to balance out the roundness of your face.
Longer, rectangular faces look best with the sides fuller than the bottom, again, for balance, and lastly, for an oval face, any style will work since oval is the happy medium of face shapes.
Keep It Groomed
Growing your beard is only half the battle, my friend. You also need to know how and when to clean up your newly luxurious facial hair, because you won't look very put-together if your beard is unkempt, nor will it be as healthy as possible. There's a fine line between looking sloppy and looking sharp.
Going to a barbershop is the easiest option when you don't feel like trimming your beard yourself, but it's definitely a skill every gentleman should master. Check out the video above for a crash course.
And another, in case the first one didn't quite cut it for you:
Trim your mustache
When trimming your beard, don't forget about the 'stache, because you generally don't want it to hang over your upper lip like a gunslinger from the Wild West. Comb the hairs downward and slowly cut along the bottom using the top of your upper lip as a guideline. Cutting in a frown shape with the highest point starting at the middle of the upper lip will give you a well groomed mustache.
Keep it clean
As easy as it is to just use the same soap for your face, hair, and body in the shower, don't. It'll strip your beautiful beard of its natural oils and dry it out, which is not a good thing. Take special care when it comes to your mug and, if you really want to take it to the next level, use a beard shampoo (yes, there is such a thing). Here's a good one that you can use on your hair, too:
Professor Fuzzworthy's Beard Shampoo
With all-natural ingredients like beeswax, honey, and essential oils, it's free of parabens, dyes, and synthetic fragrances, so it's seriously good for making all the hairs on your head and face soft, moisturized, and healthy.
Oil it Up
Even if you're eating the best foods and using the best shampoo for your beard, daily wear and tear and extreme weather can seriously dry out your facial hair, so, to keep your beard full and healthy, definitely get yourself a bottle of beard oil to keep that rug on your face moisturized and luxurious.
When you're shopping for a good beard oil, I suggest getting one that's free of sulfates, colorants, and parabens, just like your beard shampoo. Here's a good one:
Le Labo Beard Oil
Made with plant-based natural ingredients like sunflower, grapeseed, and jojoba oils, Le Labo's beard oil is great for sensitive skin, smells amazing, and the bottle will last you a long time since you only need a few drops. But like I said, it's a bit of an investment.
Save Face
As you already know, shaving can irritate your skin and cause razor burn, so after you've cleaned up your beard, use an aftershave balm to soothe any irritation.
Proraso After Shave Balm
This lightweight aftershave balm combines eucalyptus oil and menthol to relieve redness and inflammation, and to moisturize, tone, and cool your skin.
Eat right
You can't grow and maintain a full, sexy, bushy beard if you're not getting the proper nutrients. According to dietician and spokesman for The American Dietetic Association, Jim White, you need to make sure your diet has plenty of beta-carotene, protein, vitamins A, C, B, E, zinc, and omega 3 fatty acids in order to avoid a patchy beard.
While a good multivitamin is always a good option for some extra nutrients, try incorporating more meats, salmon, leafy greens, nuts and seeds (particularly Brazil nuts), and eggs into your diet. Your beard will thank you.