How To Score Limited Edition Tom Sachs x Nike General Purpose Sneakers
The coveted retro-style sneakers drop September 2nd.
It's sometimes the most simple works of art that are the most striking and timeless, and you might say the same holds true in the sneaker world. Sneakerheads are in luck this early fall, as the latest Tom Sachs x Nike collaboration balances those two ideas quite nicely.
The forthcoming Tom Sachs x NikeCraft General Purpose Sneakers — dropping September 2nd — are simple on the surface but so well-executed, it's tough not to covet a pair.
The set of fresh kicks are the second release in the General Purpose line this year, as a pair of off-white runners dropped to great fanfare in mid-June.
The two first teamed up in 2012 on "Mars Yard" sneakers via the NikeCraft division, inspired by lunar "overshoes" worn by astronauts, which now resell for thousands of dollars on the secondary market.
The latest set of retro-style kicks carry on the fruitful partnership between the contemporary New York artist and the footwear giant quite impressively.
They're based on a retro-style Nike runner designed using archival references, yet upgraded with modern technology.
Tom Sachs, after all, built his career on the idea that less is more, with a focus on revamping modern icons in fresh (yet simple) ways.
That meant impressive and labor-intensive feats like recreating the Apollo Lunar Excursion Module from plywood and steel, or building art-forward versions of boomboxes and McDonald's crates.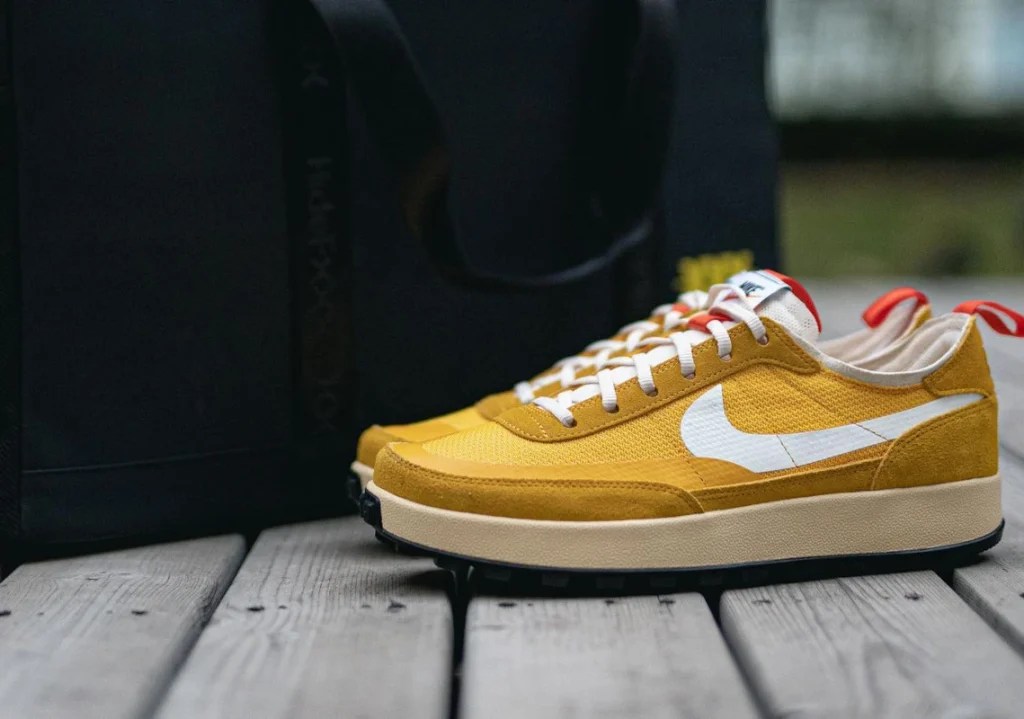 One look at these low-profile yet somehow eye-catching sneakers reveals a similar approach at play — simplicity upgraded with unique touches.
Nike notes the sneakers are the result of research into "how our bodies meet the ground," calling out the fact that the impressive and yet affordable kicks represent a "round-the-clock, made-to-last, built-to-code" attitude.
Perhaps the coolest part about yet another blurring of the lines between the worlds of high fashion and art? These sneakers are priced at a decidedly accessible $109.99, and will be available for a limited time (a very limited time, we think) online at Nike starting September 2nd.