9 Ways To Wear Hats Right Now
Get inspired by these stylish celebs on how to rock the latest lids.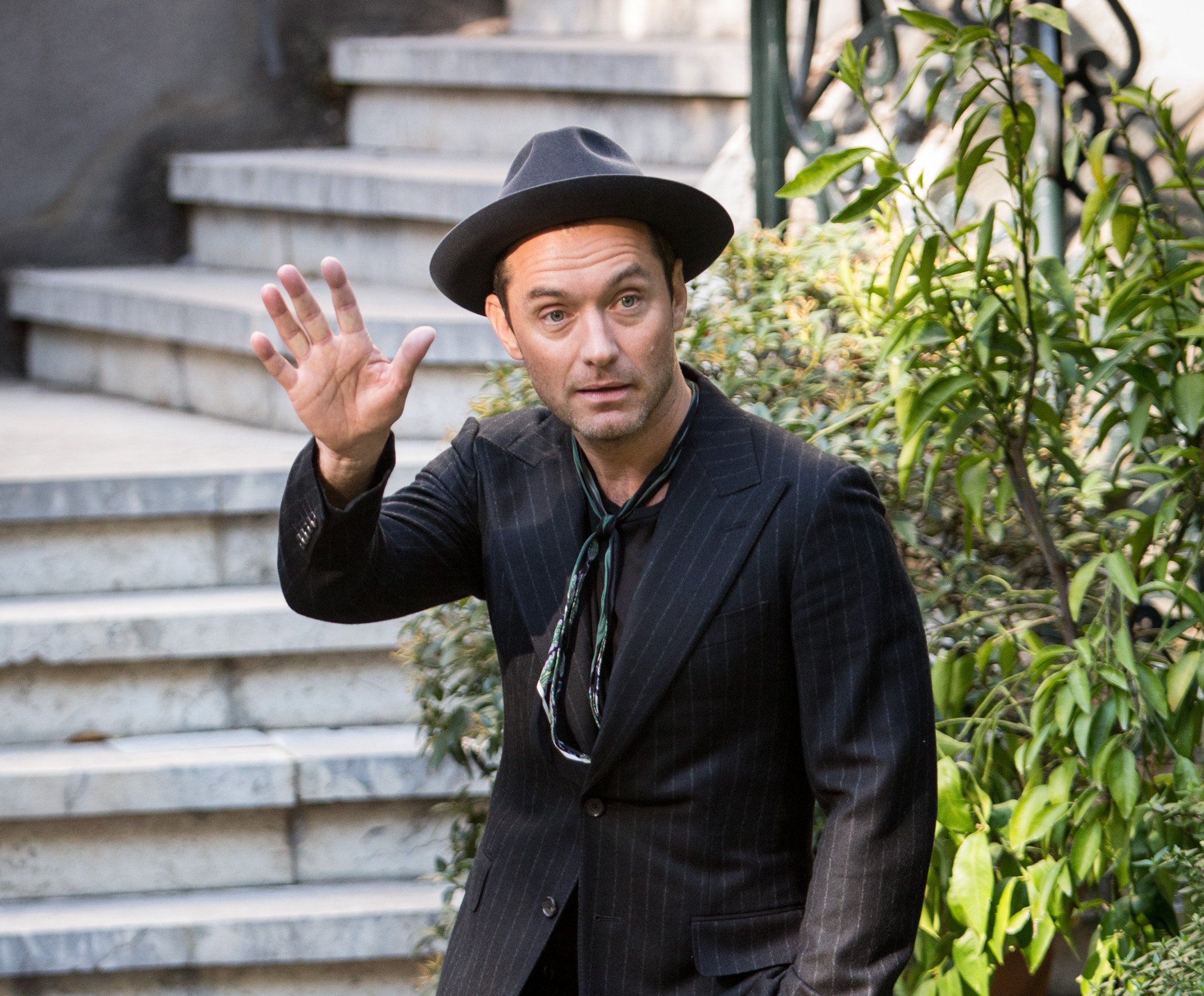 After experiencing a major resurgence thanks to all the hipsters and neo-dandies strutting from Greenpoint to Silverlake, the  hat trend has cooled off somewhat – meaning, of course, that it's safe to wear one again. 
The most stylish men of course never stopped doing so, though styles and details like the flip of the brim may alter their course. The best way to pull off a hat (so to speak) is to keep things classic and seasonally appropriate, which still leaves a lot of leeway for individual flair. 
If you've been hesitant about getting into the hat game before now, there's no longer any excuse: Stetson and Filson, the legendary hat-maker and outdoor outfitter, have teamed up on on a cool new two-hat collaboration that will look good with just about any item of fall clothing.
Dubbed the Gun Club ($300, above left) and Explorer ($200, right), the limited edition lids were hand-crafted through the century-old process of steaming and shaping in Stetson's Texas factory. The Gun Club is made of a beaver fur blend while the Explorer is 100% wool, and both feature Filson leather hatbands.
The style is essentially an outdoorsy version of the classic fedora that gents like Jude Law (top photo) and Justin Theroux (above) have been wearing lately, following in the headroom of many a leading man before them.
Pair it with aviators à la Mr. Aniston or tortoiseshell frames like Cam Newton (above) and the style quotient gets kicked up a notch. Once you've mastered the fedora feel free to experiment with other shapes and variations, though it takes years of practice to pull off the crushed-top hat over a bandana look of the legendary Keith Richards.
lThose living in warmer climes – or, hopefully, on vacation – should dip their follicles into a straw version, which can only really be called a Panama if it's woven by hand in Ecuador. Though if you're name is Pharrell Williams you can call it whatever the fuck you want.
A sort of hybrid version eminently suitable for global warming was just spotted on the runway of Giorgio Armani's Spring / Summer 2017 fashion show (below), and you'll notice that like every other lid pictured here the brim is worn turned up. This makes a better frame for the face though the turned-down brim lends more of a mysterious air.
A good way to get started on the hat habit is the traditional flat cap, which is universally flattering. Leo DiCaprio seems to have picked one up while playing Jay Gatsby and never put it down, which is perfectly fine especially in a natty herringbone linen blend.
Another flat cap adherent is Justin Timberlake, on whom it looks rather boyish and old fashioned as though he might offer to sell you a newspaper for tuppence ha'penny. The cap in itself is OK but it seeems to be at odds with the rest of his ensemble.
Our advice: go to Goorin Bros., the old-school, very cool hatmakers founded in 1855, in San Francisco, Chicago or New Orleans and try on as many hats as you like until you find one that suits you and you feel comfortable in. Frank Sinatra said a hat looks right "when no one laughs." We'll go one better and say when a pretty girl smiles….