A Gonzo Fashion Brand Is Making Hunter S. Thompson-Inspired Safari Jackets
Fear and Clothing to channel the legendary hellraiser's unique style.
Fans of the late Hunter S. Thompson – and they are legion – have a new way to celebrate their idol by contributing to a Kickstarter campaign for a company that's recreating his famous gonzo 1960s safari jacket.
New York City's High-WaterMark Clothing is crafting the colorful coat, dubbed The Journalist, based on the original that Thompson purchased at Abercrombie & Fitch back when it was a safari outfitters.
The deep-pocketed jacket, perfect for concealing all manner of things, reached icon status when an identical garment was worn by Johnny Depp as Thompson / Raoul Duke in the 1998 movie adaptation of Fear and Loathing in Las Vegas.
High-WaterMark's version, which took years to develop and is crafted by hand in in New York with canvas sourced exclusively from the U.S., is if anything even better made than the original, with the colors tweaked to evoke the American flag, a favorite motif of Thompson's (who had his own ideas of what it stood for). 
Currently the jacket is available on the brand's Kickstarter page for a pledge of $300.
"I started High-WaterMark Clothing just out of my pure love and respect for Hunter S. Thompson and his writings," founder Tom Anderson tells Maxim. 
"My friends and I had been looking for a jacket that resembled his look and style for years without finding anything….The original Abercrombie & Fitch versions that Hunter was known to wear pop up on eBay from time to time but mainly go for thousands of not tens of thousands of dollars."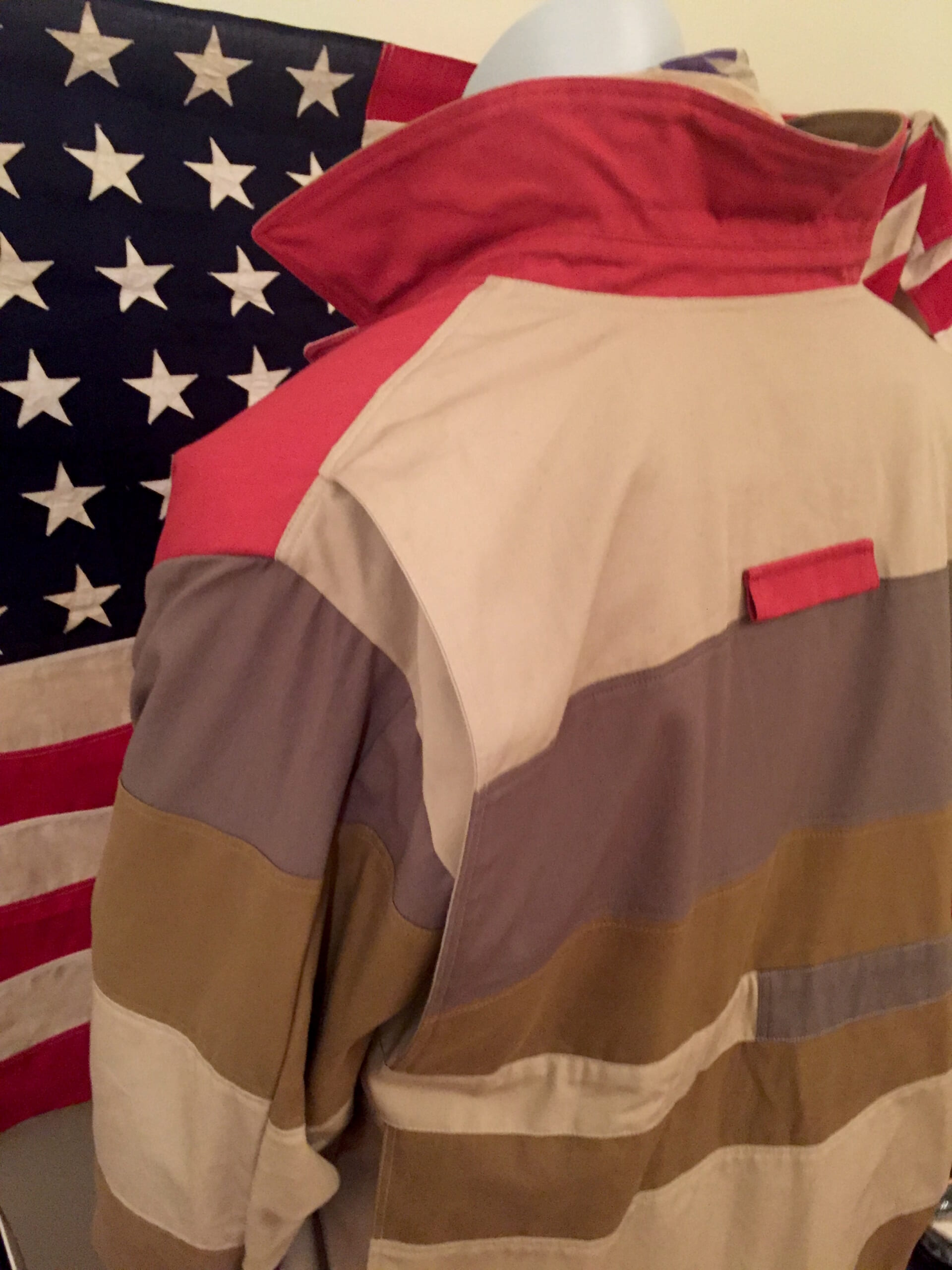 Asked if he thinks Thompson himself would have approved, "It's hard to say but I hope so," Anderson says. "I think he was a man of great artistic expression and this jacket is just that."
Plus those pockets hold a shitload of ammo….