This New Luxury Hotel Is the Best Way to Experience Iceland's Blue Lagoon
Here's the only way to visit the Nordic hotspot.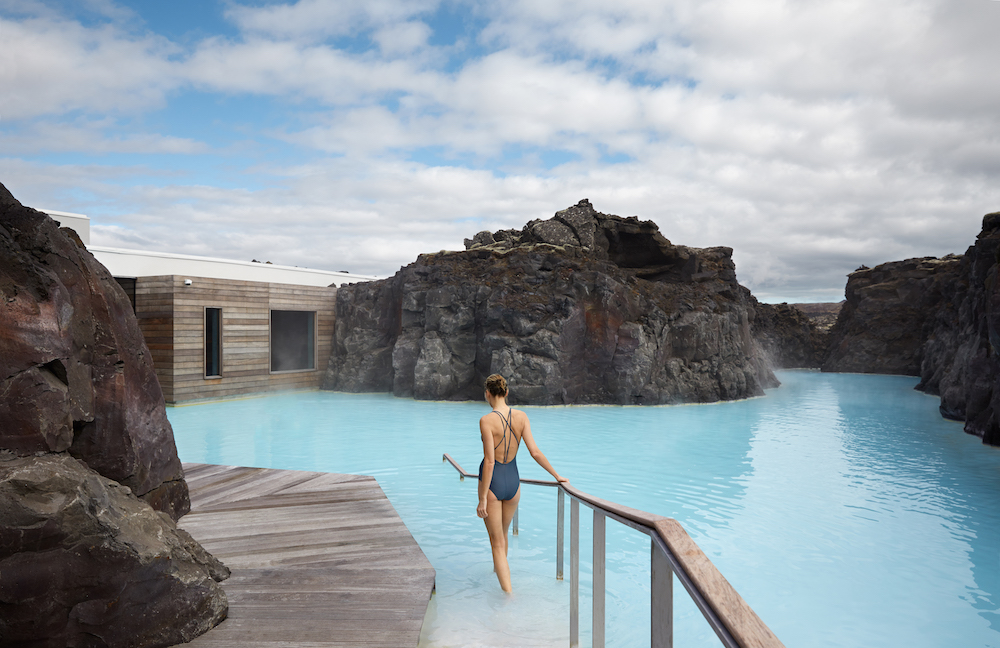 (Photo: Blue Lagoon Iceland)
Over the past couple of years, it has been virtually impossible to open Instagram without scrolling past a photo of the Blue Lagoon in your feed. 
From superstars like Kim Kardashian and Beyoncé, to bloggers, influencers and even random acquaintances from high school—it seems as if everyone has been heading to this Nordic hotspot.
But now, there's an entirely new, ultra-luxe way to experience Iceland's most popular tourist attraction.
Introducing The Retreat at Blue Lagoon Iceland. The 62-suite hotel opened its doors in April of this year, and its arrival marks the destination's first five-star property. But trust us — this isn't your typical resort.
The Retreat is actually built into an 800-year-old lava flow, and it took four years to complete construction. The final result was well worth the highly anticipated wait, with the structure seamlessly blending into its natural surroundings of jagged, moss-covered lava fields and the ice-blue healing waters of the Blue Lagoon.
But it's not just the exterior that's a stunner; the property's interiors are just as impressive. Boasting an effortless and minimalist design, floor-to-ceiling windows throughout provide guests with unparalleled views of the enchanting landscape and its natural wonders (including access to the hotel's private lagoon, exclusively available to guests and secluded from the hoards of other tourists).
Bathed in natural light, The Retreat features sleek concrete walls, warm wooden paneling and statement pieces made of once-molten lava that allows the space to organically harmonize with its one-of-a-kind setting. But what makes each stay feel even more special is that every suite offers panoramic vistas overlooking the Reykjavik Peninsula.
Another central idea behind The Retreat was to introduce an elevated and intimate approach to hospitality. Upon entering the expansive lobby, everyone is welcomed by an individual host. 
This point person serves as a personalized guide and attendant throughout the guests' stay, who can help organize itineraries, confirm tour bookings, provide insight into local culture or arrange any other special requests. The goal is to evoke a familial feeling so visitors can truly unwind and feel at home.
The property also houses multiple dining concepts. Moss Restaurant serves up an ever-changing menu of the freshest local and seasonal ingredients in a creative, multi-course sensory experience, along with sprawling views of the volcanic horizon. 
Lava Restaurant offers another culinary option, featuring authentic Icelandic favorites like birch and juniper cured arctic char and ástarpungar (an Icelandic doughnut that literally translates to "love balls") paired with caramel chocolate mousse and vanilla ice cream.
Of course, wellness is another significant component of the overall experience, and no visit would be complete without paying a visit to The Retreat Spa. The subterranean oasis offers a full spectrum of treatments, including their signature in-water massage, which takes place in the restorative geothermal waters of the Blue Lagoon.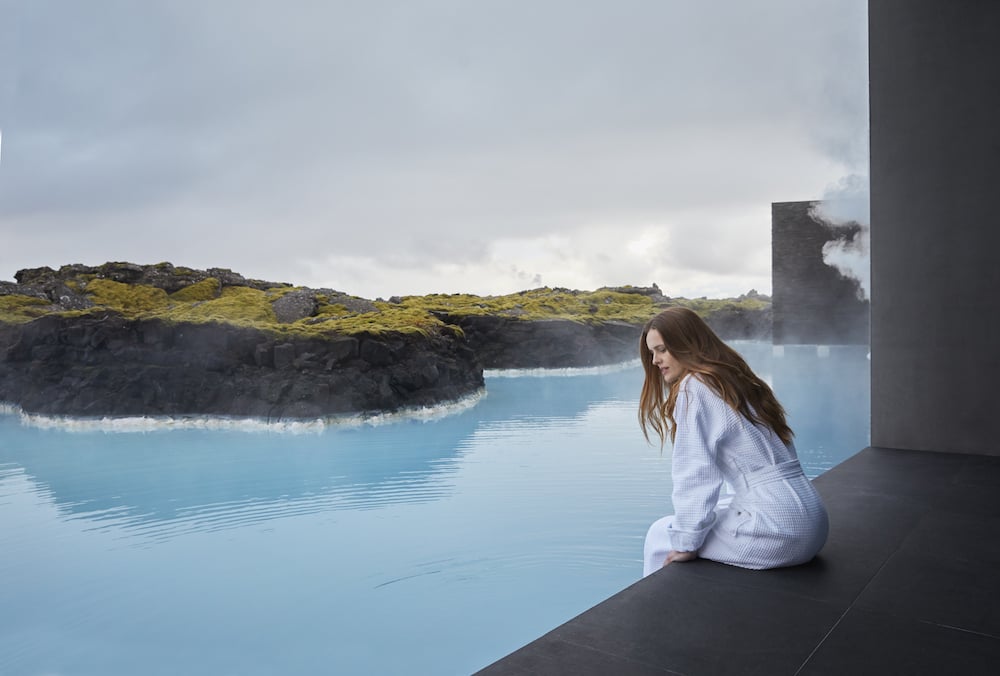 The Ritual is another spa experience that can't be missed, allowing guests to guide themselves through a series of treatments that incorporate the Blue Lagoon's three natural wonders: silica, algae and minerals. After a rejuvenating session, take a swim in The Retreat's private portion of the Blue Lagoon, or sample the fare at The Spa Restaurant.
The massive undertaking was the brainchild of Blue Lagoon Iceland in partnership with an array of leading experts and design teams across the globe, including Basalt Architects, the firm that designed the complex, and Design Group Italia, the agency that conceived and executed The Retreat's interior, experiential and product design. 
Other key partners for the project include EFLA (a local engineering and consulting firm), Liska (an iconic Icelandic lighting design studio) and B&B Italia (one of the world's leading design furnishings companies).
As stated by Grímur Sæmundsen, founder and CEO of Blue Lagoon Iceland, "We're proud to finally be able to share the Retreat at Blue Lagoon Iceland with the world. Our team and partners have worked extremely hard to bring this luxury experience to life and we are all beyond excited to welcome guests to our new property."
If you're feeling inspired to plan your own getaway, the best and easiest way is to fly with Icelandair, which flies into Keflavík International Airport, Iceland's largest airport and the country's main hub for international travel. 
The airline offers an unbeatable travel hack known as The Icelandair Stopover Pass, meaning all passengers taking an international flights across the Atlantic have the opportunity to stop in Iceland for up to seven nights at no additional fare. So even if another European city (like Copenhagen, for example) is your final destination, you'll have the chance to explore the beauty of Iceland for yourself. 
For the ultimate lavish escape, make sure to book a Saga Class ticket which includes perks like two checked and carry-on bags, priority boarding, gate-to-gate complimentary Wi-Fi, spacious recliner seats and exclusive lounge access.