J.Crew Sparks Internet Debate With 'I Am a Feminist Too' Shirts For Boys
What do you think?
(Photo: J.Crew)
J.Crew has teamed with politically progressive clothing brand Prinkshop for a new "I Am a Feminist Too" t-shirt for boys.
The retail clothing giant debuted the shirt on Instagram, where an image of a young boy wearing the $29.50 shirt soon ignited fiery debate.
"Liberalism is a disease," one angry commenter roiled. 
"Unfollowing! You don't have my business anymore," another wrote.
"This is child abuse, kids should not be billboards for political thought," yet another comment read.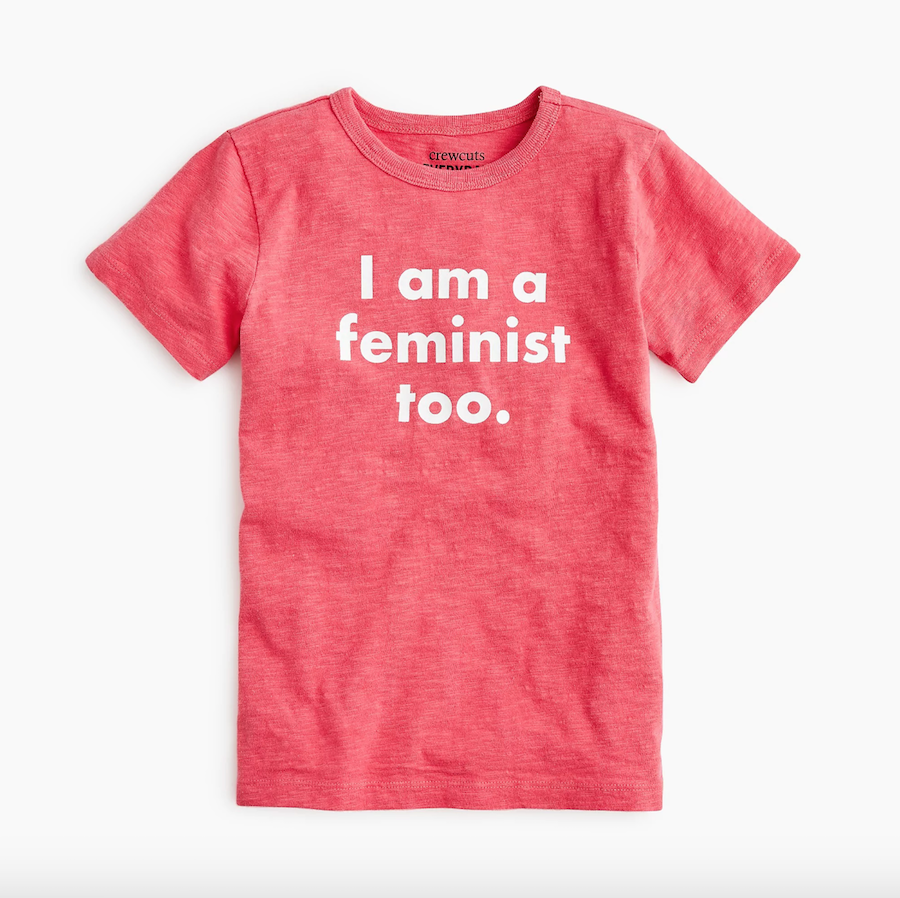 One critic took issue with Prinkshop's pro-choice stance on abortion.  
"Personally I'm upset that J. Crew chose to partner with a company whose main mission seems to be funding and promoting abortion," the commenter wrote. "I think it's dishonest of J. Crew not to be transparent about what their customers' money is funding."
Prinkshop explains on its website, "our bold, text-based graphic products feature issues ranging from women's reproductive rights and push for equality to education and gun control."
"Prinkshop finds trailblazing organizations working in each of the issues, partners with them, and donates a portion of profits to support these causes."
Still, there was plenty of support for the shirt, with many customers adding that they would buy something similar for their boys.
"I love this shirt! Wish my son were young enough to wear it," one commenter wrote. "He would love it."
"Love it!! All children should be taught that all people are valuable and equal," another said.
"Not sure what the fuss is about?" one commenter chimed in. "Equality isn't really a political agenda- it's just being good human."
"Our boys will be real men; real men are respectful to women," one message read.

"Messages like 'chick magnet,' 'boys will be boys,' 'fathers, lock up your daughters,' and 'ladies' man' cultivate and perpetuate an attitude of disrespect toward and objectification of women. It's not ok."
What do you think?